UMi X1 mtk6577 dual-core – first 1000 units released! (Quick post & Spec table)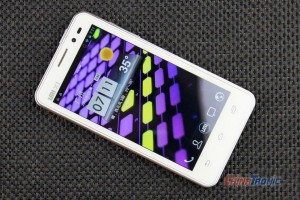 It appears the first batch of 1000 UMi X1's have finally been released.  There were some issues with the web server taking the orders, but after awhile things were sorted out.  Hopefully the 2nd batch of UMi X1's goes more smoothly.
This is good news for people looking to buy this hot little phone.  We hopefully will see it any week now actually being shipped to countries outside of China.
[table "" not found /]
UMi X1 mtk6577 dual-core – first 1000 units released! (Quick post & Spec table)

http://www.gizbeat.com/342/umi-x1-mtk6577-dual-core-first-1000-units-released-quick-post-spec-table/

http://www.gizbeat.com/wp-content/uploads/2012/09/UMIPHOE-012-450x300.jpg

http://www.gizbeat.com/wp-content/uploads/2012/09/UMIPHOE-012-150x150.jpg

Brands

UMi

It appears the first batch of 1000 UMi X1's have finally been released.  There were some issues with the web server taking the orders, but after awhile things were sorted out.  Hopefully the 2nd batch of UMi X1's goes more smoothly. This is good news for people looking to buy...

<a href="http://gizbeat.com/342/umi-x1-mtk mt6577 / mtk6577-dual-core-first-1000-units-released-quick-post-spec-table/umiphoe-01-3/" rel="attachment wp-att-343"><img class="alignleft size-medium wp-image-343" title="UMIPHOE-01" src="http://gizbeat.com/wp-content/uploads/2012/09/UMIPHOE-012-300x200.jpg" alt="" width="300" height="200" /></a>It appears the first batch of 1000 UMi X1's have finally been released.  There were some issues with the web server taking the orders, but after awhile things were sorted out.  Hopefully the 2nd batch of UMi X1's goes more smoothly. This is good news for people looking to buy this hot little phone.  We hopefully will see it any week now actually being shipped to countries outside of China.<span id="more-342"></span>

Damian Parsons

https://plus.google.com/107879368390224447304 [email protected]

Administrator

Hi, I'm Damian Parsons. I've been working with Android phones since the first Droid came out. I'm fascinated by computers and technology. My first BBS were ran on an old Apple IIc and Commodore 64. I work hard to bring the latest updates to you every day - without all the boring fluff. Please subscribe to keep up on the newest China tech. See our forum -> www.chinaphonearena.com

GizBeat
---