UMi X1 To Reduce Price!
---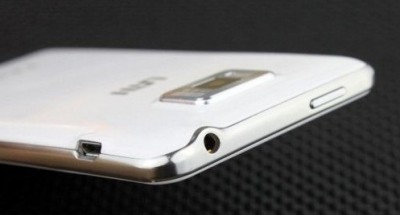 Starting on October 28, the new 20,000 unit batch of UMi X1 will go on sale at a reduced price of 999 yuan ($159).
It's exactly a month to the day that the last batch of 20,000 was released. So looks like current output is at 20,000 units a month. Though, this is what's released to the public. It's very possible additional units are being produced for retailers and wholesalers.
Those buying outside China will likely be purchasing the phone at more than $159, but still should see a reduction in cost from the current $250 price tag retailers are touting.
UMi X1 To Reduce Price!

https://www.gizbeat.com/1003/umi-x1-to-reduce-price/

https://www.gizbeat.com/wp-content/uploads/2012/10/umi-x1-mt6577-mtk6588-mtk6589-450x242.jpg

https://www.gizbeat.com/wp-content/uploads/2012/10/umi-x1-mt6577-mtk6588-mtk6589-150x150.jpg

Brands

Noteworthy

UMi

Starting on October 28, the new 20,000 unit batch of UMi X1 will go on sale at a reduced price of 999 yuan ($159). It's exactly a month to the day that the last batch of 20,000 was released. So looks like current output is at 20,000 units a month....

<img class="aligncenter size-large wp-image-1004" title="umi-x1-mt6577-mtk6588-mtk6589" src="http://gizbeat.com/wp-content/uploads/2012/10/umi-x1-mt6577-mtk6588-mtk6589-400x297.jpg" alt="" width="400" height="215" />Starting on October 28, the new 20,000 unit batch of UMi X1 will go on sale at a reduced price of 999 yuan ($159).<span id="more-1003"></span> It's exactly a month to the day that the last batch of 20,000 was released. So looks like current output is at 20,000 units a month. Though, this is what's released to the public. It's very possible additional units are being produced for retailers and wholesalers. Those buying outside China will likely be purchasing the phone at more than $159, but still should see a reduction in cost from the current $250 price tag retailers are touting. <a title="UMi X1 mtk6577 dual-core – first 1000 units released! (Quick post & Spec table)" href="http://gizbeat.com/342/umi-x1-mtk6577-dual-core-first-1000-units-released-quick-post-spec-table/">UMi X1 specs / specifications</a>

Damian Parsons

https://plus.google.com/107879368390224447304

admin@gizbeat.com

Administrator

Hi, I'm Damian Parsons. I've been working with Android phones since the first Droid came out. I'm fascinated by computers and technology. My first BBS were ran on an old Apple IIc and Commodore 64. I work hard to bring the latest updates to you every day - without all the boring fluff. Please subscribe to keep up on the newest China tech. See our forum -> www.chinaphonearena.com

GizBeat
---
---