Zopo To Release New 5.7″ Phone!
---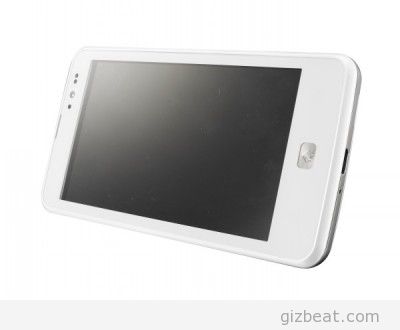 For me, a  5.0″ smartphone is pushing it size wise. Zopo doesn't think so. Not only have they released the 5.3″ Zopo Leader, they now have a 5.7″ monster in the works.

Little is known other than the phone is rumored to be named the Zopo 2013. It will sport a 1280*720 HD LCD.
Release date is currently unknown, but the last several Zopo rumors proved true within several weeks of the leaks. This was so when news of the Zopo Leader came out, as well as when the ZP200 and ZP300 were rumored to be upgrading to MTK MT6577 / MTK6577. If basing a release date of the Zopo 2013 on previous rumors, we should see this phone out within a month.
(note: phone pictured is Zopo ZP300)
Zopo To Release New 5.7″ Phone!

https://www.gizbeat.com/1043/zopo-to-release-new-5-7-phone/

https://www.gizbeat.com/wp-content/uploads/2012/10/zopo-2013-mtk6577-mtk6588-mtk65891-450x364.jpg

https://www.gizbeat.com/wp-content/uploads/2012/10/zopo-2013-mtk6577-mtk6588-mtk65891-150x150.jpg

Brands

Zopo

For me, a  5.0' smartphone is pushing it size wise. Zopo doesn't think so. Not only have they released the 5.3' Zopo Leader, they now have a 5.7' monster in the works. Little is known other than the phone is rumored to be named the Zopo 2013. It will sport...

<img class="aligncenter size-large wp-image-1049" title="zopo-2013-mtk6577-mtk6588-mtk6589" src="http://gizbeat.com/wp-content/uploads/2012/10/zopo-2013-mtk6577-mtk6588-mtk65891-400x330.jpg" alt="" width="400" height="330" />For me, <a title="Is 5″ too big?" href="http://gizbeat.com/33/is-5-too-big/">a  5.0" smartphone is pushing it size wise</a>. Zopo doesn't think so. Not only have they released the 5.3" Zopo Leader, they now have a 5.7" monster in the works. <span id="more-1043"></span> Little is known other than the phone is rumored to be named the Zopo 2013. It will sport a 1280*720 HD LCD. Release date is currently unknown, but the last several Zopo rumors proved true within several weeks of the leaks. This was so when news of the Zopo Leader came out, as well as when the ZP200 and ZP300 were rumored to be upgrading to MTK MT6577 / MTK6577. If basing a release date of the Zopo 2013 on previous rumors, we should see this phone out within a month. <em>(note: phone pictured is Zopo ZP300)</em>

Damian Parsons

https://plus.google.com/107879368390224447304

admin@gizbeat.com

Administrator

Hi, I'm Damian Parsons. I've been working with Android phones since the first Droid came out. I'm fascinated by computers and technology. My first BBS were ran on an old Apple IIc and Commodore 64. I work hard to bring the latest updates to you every day - without all the boring fluff. Please subscribe to keep up on the newest China tech. See our forum -> www.chinaphonearena.com

GizBeat
---
---