Nicole Scherzinger Wears The UK's First Twitter Dress!
---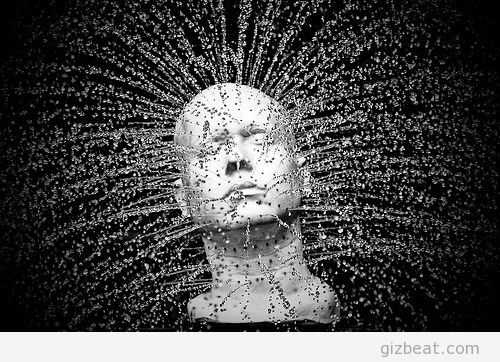 From time to time, I like to break away from the phone and tablet news when I come across something interesting, groundbreaking, or something that makes you scratch your head. This quick article falls somewhere along the lines of all three.
Nicole Scherzinger, the 34 year old Pussy Cat Dolls singer, who recently joined X Factor just came out wearing a dress made from 8 meters of  French silk, more than 500 Swarovski crystals and more than 2000 LED lights. The LED received Tweets in real time and spelled out messages on her dress.
While a Twitter dress certainly is unique, the technology is far from perfected as it's impossible to tell (at least from photos), what the dress is supposed to be saying. Maybe version 2 will have a resolution upgrade.
Nicole Scherzinger Wears The UK's First Twitter Dress!

https://www.gizbeat.com/1107/nicole-scherzinger-wears-the-uks-first-twitter-dress/

https://www.gizbeat.com/wp-content/uploads/2012/11/Kozumel-Blow-Your-Mind-Nicole-Scherlinger-450x325.jpg

https://www.gizbeat.com/wp-content/uploads/2012/11/Kozumel-Blow-Your-Mind-Nicole-Scherlinger-150x150.jpg

Strange

Tech

From time to time, I like to break away from the phone and tablet news when I come across something interesting, groundbreaking, or something that makes you scratch your head. This quick article falls somewhere along the lines of all three. Nicole Scherzinger, the 34 year old Pussy Cat Dolls...

From time to time, I like to break away from the phone and tablet news when I come across something interesting, groundbreaking, or something that makes you scratch your head. This quick article falls somewhere along the lines of all three.<span id="more-1107"></span> Nicole Scherzinger, the 34 year old Pussy Cat Dolls singer, who recently joined X Factor just came out wearing a dress made from 8 meters of  French silk, more than 500 Swarovski crystals and more than 2000 LED lights. The LED received Tweets in real time and spelled out messages on her dress. While a Twitter dress certainly is unique, the technology is far from perfected as it's impossible to tell (at least from photos), what the dress is supposed to be saying. Maybe version 2 will have a resolution upgrade.

Damian Parsons

https://plus.google.com/107879368390224447304

admin@gizbeat.com

Administrator

Hi, I'm Damian Parsons. I've been working with Android phones since the first Droid came out. I'm fascinated by computers and technology. My first BBS were ran on an old Apple IIc and Commodore 64. I work hard to bring the latest updates to you every day - without all the boring fluff. Please subscribe to keep up on the newest China tech. See our forum -> www.chinaphonearena.com

GizBeat
---
---