THL On A Hot Release Streak! The W5 Coming Soon!
---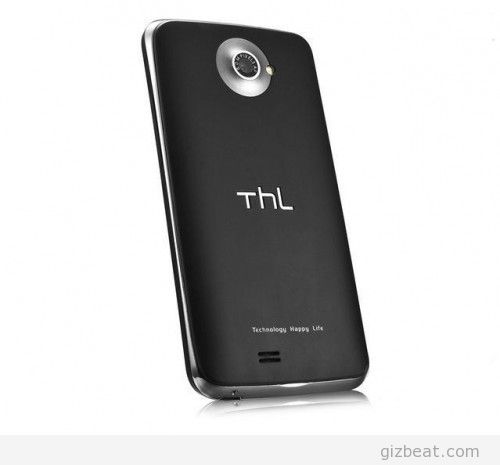 THL continues to upgrade and diversify their line. They recently upgraded their single core line from MTK MT6575 / MTK6575 to MTK MT6577 / MTK6577, added the 499 yuan A1 and 899 yuan A2. Now they've announced the W5.
The W5 will be THL's flagship model. Featuring an HD 1280*720 4.7″ LCD, 2MP front camera, 8MP rear with auto-focus and f/2.8 aperture, 1GB/4GB RAM/ROM and 2000mA battery.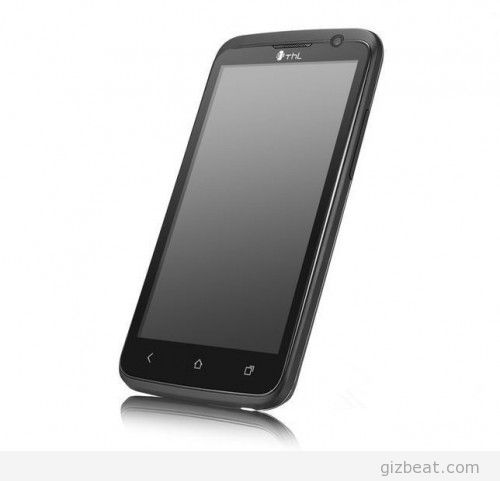 I really like the looks of this phone. Simple, yet slick with a matte finish back and a silver ring around the camera.
If THL continues in previous fashion, this will be a phone those outside China can actually purchase.
I've added this phone to the voting list as well. If you haven't voted yet, check it out in the sidebar. The JiaYu G3 is in the #1 spot with the UMi X1 in hot pursuit!
THL On A Hot Release Streak! The W5 Coming Soon!

https://www.gizbeat.com/1121/thl-on-a-hot-release-streak-the-w5-coming-soon/

https://www.gizbeat.com/wp-content/uploads/2012/11/thl-w5-mtk6577-mtk6588-mtk6599-mtk6589-2-450x418.jpg

https://www.gizbeat.com/wp-content/uploads/2012/11/thl-w5-mtk6577-mtk6588-mtk6599-mtk6589-2-150x150.jpg

Brands

THL continues to upgrade and diversify their line. They recently upgraded their single core line from MTK MT6575 / MTK6575 to MTK MT6577 / MTK6577, added the 499 yuan A1 and 899 yuan A2. Now they've announced the W5. The W5 will be THL's flagship model. Featuring an HD 1280*720...

<img class="aligncenter size-full wp-image-1123" title="thl-w5-mtk6577-mtk6588-mtk6599-mtk6589-2" src="http://gizbeat.com/wp-content/uploads/2012/11/thl-w5-mtk6577-mtk6588-mtk6599-mtk6589-2.jpg" alt="" width="500" height="465" />THL continues to upgrade and diversify their line. They recently upgraded their single core line from MTK MT6575 / MTK6575 to MTK MT6577 / MTK6577, added the 499 yuan A1 and 899 yuan A2. Now they've announced the W5.<span id="more-1121"></span> The W5 will be THL's flagship model. Featuring an HD 1280*720 4.7" LCD, 2MP front camera, 8MP rear with auto-focus and f/2.8 aperture, 1GB/4GB RAM/ROM and 2000mA battery. <img class="aligncenter size-full wp-image-1124" title="thl-w5-mtk6577-mtk6588-mtk6599-mtk6589" src="http://gizbeat.com/wp-content/uploads/2012/11/thl-w5-mtk6577-mtk6588-mtk6599-mtk6589.jpg" alt="" width="500" height="481" /> I really like the looks of this phone. Simple, yet slick with a matte finish back and a silver ring around the camera. If THL continues in previous fashion, this will be a phone those outside China can actually purchase. I've added this phone to the voting list as well. If you haven't voted yet, check it out in the sidebar. The JiaYu G3 is in the #1 spot with the UMi X1 in hot pursuit!

Damian Parsons

https://plus.google.com/107879368390224447304

admin@gizbeat.com

Administrator

Hi, I'm Damian Parsons. I've been working with Android phones since the first Droid came out. I'm fascinated by computers and technology. My first BBS were ran on an old Apple IIc and Commodore 64. I work hard to bring the latest updates to you every day - without all the boring fluff. Please subscribe to keep up on the newest China tech. See our forum -> www.chinaphonearena.com

GizBeat
---
---