More Mogo M0 News!
---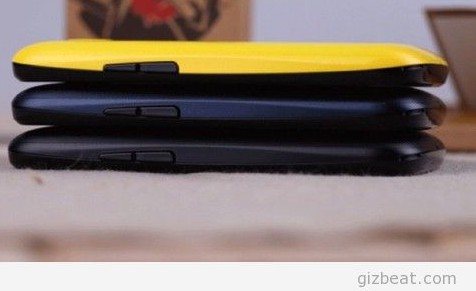 My last post about the Mogo M0 ended with stating there was no release date. Well, looks like Mogu doesn't muck about, as the phone will be displayed on November 15 in their flagship store and released for sale on November 20.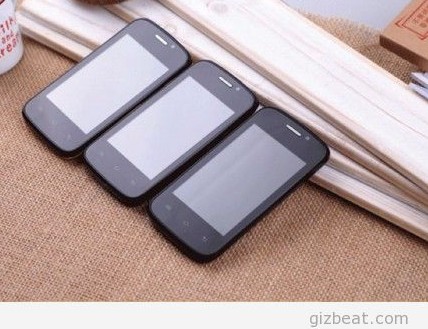 This phone looks quite nice for $48. Really it's quite amazing that a 1GHz Android phone can be had for so cheap, and with a Mali-300 GPU to boot. It should handle quite a few games
The Mogu M0 also comes in three colors – black, blue and yellow.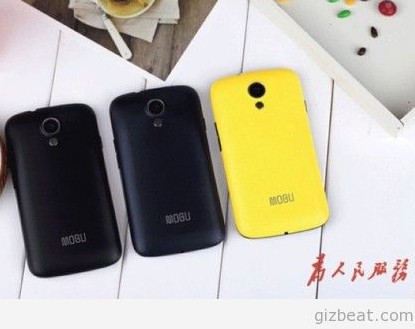 Mogu specs / specifications here
More Mogo M0 News!

https://www.gizbeat.com/1193/more-mogo-m0-news/

https://www.gizbeat.com/wp-content/uploads/2012/11/mogu-m0-3-450x275.jpg

https://www.gizbeat.com/wp-content/uploads/2012/11/mogu-m0-3-150x150.jpg

Brands

Mogu

My last post about the Mogo M0 ended with stating there was no release date. Well, looks like Mogu doesn't muck about, as the phone will be displayed on November 15 in their flagship store and released for sale on November 20. This phone looks quite nice for $48. Really...

<img class="aligncenter size-full wp-image-1196" title="mogu-m0-3" src="http://gizbeat.com/wp-content/uploads/2012/11/mogu-m0-3.jpg" alt="" width="476" height="291" /><a title="The $48 1GHz Mogu M0 Smartphone Coming Our Way!" href="http://gizbeat.com/1188/the-48-1ghz-mogu-m0-smartphone-coming-our-way/">My last post about the Mogo M0</a> ended with stating there was no release date. Well, looks like Mogu doesn't muck about, as the phone will be displayed on November 15<span id="more-1193"></span> in their flagship store and released for sale on November 20. <img class="aligncenter size-full wp-image-1194" title="mogo-m0-1" src="http://gizbeat.com/wp-content/uploads/2012/11/mogo-m0-1.jpg" alt="" width="428" height="329" /> This phone looks quite nice for $48. Really it's quite amazing that a 1GHz Android phone can be had for so cheap, and with a Mali-300 GPU to boot. It should handle quite a few games The Mogu M0 also comes in three colors - black, blue and yellow. <img class="aligncenter" title="mogu-m0-2" src="http://gizbeat.com/wp-content/uploads/2012/11/mogu-m0-2.jpg" alt="" width="415" height="329" /> <p style="text-align: center;"><a title="The $48 1GHz Mogu M0 Smartphone Coming Our Way!" href="http://gizbeat.com/1188/the-48-1ghz-mogu-m0-smartphone-coming-our-way/"><em>Mogu specs / specifications here</em></a></p> <div></div>

Damian Parsons

https://plus.google.com/107879368390224447304

admin@gizbeat.com

Administrator

Hi, I'm Damian Parsons. I've been working with Android phones since the first Droid came out. I'm fascinated by computers and technology. My first BBS were ran on an old Apple IIc and Commodore 64. I work hard to bring the latest updates to you every day - without all the boring fluff. Please subscribe to keep up on the newest China tech. See our forum -> www.chinaphonearena.com

GizBeat
---
---