Breaking! MTK / MediaTek Adds Another Big Name Company To The Roster!
---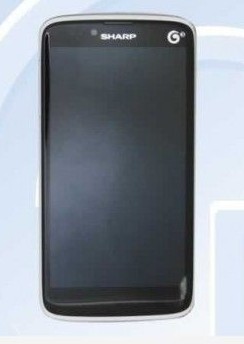 As predicted, another big name brand has adopted MTK / MediaTek. Sharp has announced they'll be manufacturing a MTK / MediaTek solution.
Sharp will release two new phones with MediaTek CPUs. One – the Sharp SH837M will operate on China TD-SCDMA and GSM and come equipped with MTK MT6517 / MTK6517. The other – the Sharp SH837U with MTK MT6577 / MTK6577 will support WCDMA 3G and GSM.
Both will come with 4.7″ 1280*720 (HD 720p) LCDs and though not yet verified, reportedly with the MTK CPUs clocked@1.2GHz and the SH837M with 2GB RAM. Yes, that's not a typo. This may be the first MTK / MediaTek smartphone to come with 2GB RAM.
This news comes on top of the recent article regarding HTC, Asus, Acer and MediaTek / MTK forming a 4 brand mega factory.
Breaking! MTK / MediaTek Adds Another Big Name Company To The Roster!

https://www.gizbeat.com/1225/breaking-mtk-mediatek-adds-another-big-name-company-to-the-roster/

https://www.gizbeat.com/wp-content/uploads/2012/11/sharp-sh837m-sh837u-mtk6577.jpg

https://www.gizbeat.com/wp-content/uploads/2012/11/sharp-sh837m-sh837u-mtk6577-150x150.jpg

Brands

Noteworthy

As predicted, another big name brand has adopted MTK / MediaTek. Sharp has announced they'll be manufacturing a MTK / MediaTek solution. Sharp will release two new phones with MediaTek CPUs. One - the Sharp SH837M will operate on China TD-SCDMA and GSM and come equipped with MTK MT6517 / MTK6517....

<a title="MediaTek / MTK Hits a 29 Month Net High!" href="http://gizbeat.com/879/mediatek-mtk-hits-a-29-month-net-high/"><img class="aligncenter size-full wp-image-1226" title="sharp-sh837m-sh837u-mtk6577" src="http://gizbeat.com/wp-content/uploads/2012/11/sharp-sh837m-sh837u-mtk6577.jpg" alt="" width="244" height="344" />As predicted, another big name brand has adopted MTK / MediaTek</a>. Sharp has announced they'll be manufacturing a MTK / MediaTek solution.<span id="more-1225"></span> Sharp will release two new phones with MediaTek CPUs. One - the Sharp SH837M will operate on China TD-SCDMA and GSM and come equipped with MTK MT6517 / MTK6517. The other - the Sharp SH837U with MTK MT6577 / MTK6577 will support WCDMA 3G and GSM. Both will come with 4.7" 1280*720 (HD 720p) LCDs and though not yet verified, reportedly with the MTK CPUs clocked@1.2GHz and the SH837M with 2GB RAM. Yes, that's not a typo. This may be the first MTK / MediaTek smartphone to come with 2GB RAM. This news comes on top of the recent article <a title="MediaTek / MTK To Get in Bed With HTC, Asus and Acer!" href="http://gizbeat.com/1018/mediatek-mtk-to-get-in-bed-with-htc-asus-and-acer/">regarding HTC, Asus, Acer and MediaTek / MTK</a> forming a 4 brand mega factory.

Damian Parsons

https://plus.google.com/107879368390224447304

admin@gizbeat.com

Administrator

Hi, I'm Damian Parsons. I've been working with Android phones since the first Droid came out. I'm fascinated by computers and technology. My first BBS were ran on an old Apple IIc and Commodore 64. I work hard to bring the latest updates to you every day - without all the boring fluff. Please subscribe to keep up on the newest China tech. See our forum -> www.chinaphonearena.com

GizBeat
---
---