The $48 Mogu M0 Gallery, Antutu Score and Pricing Info!
---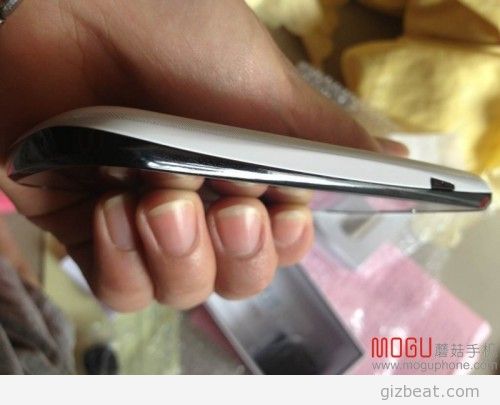 Though there was a rumor going around that the Mogu M0 would be 199 yuan. This is not the case. The 199 yuan price only applied to the first 1000 units which were sold out of the flagship store. The retail price is 299 yuan.
The LCD actually looks quite nice. The cat taking these pictures managed some half-way decent shots and we can see the LCD is easily passable. The phone itself looks good as well with it's textured back panel.
As mentioned before, the Mogu M0 has a 1Ghz CPU and has scored a not so bad 4200+ in Antutu.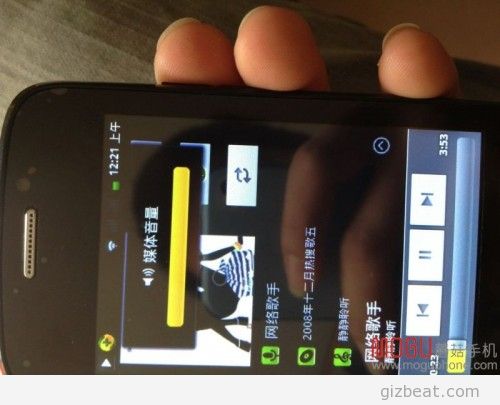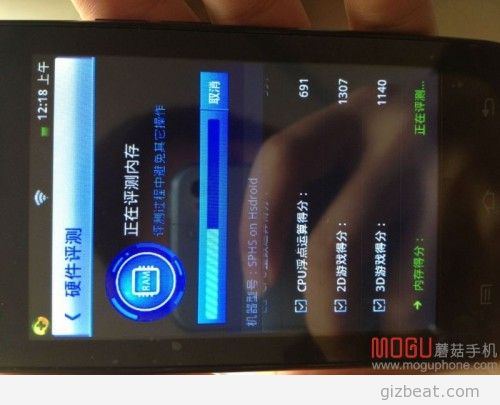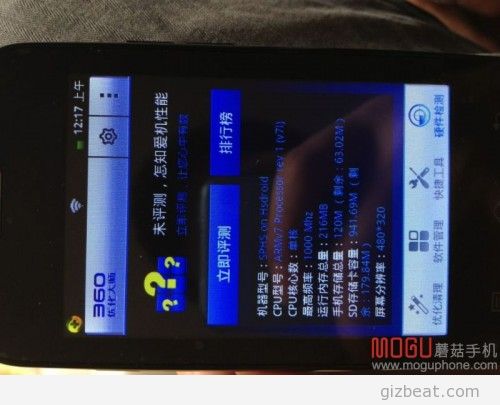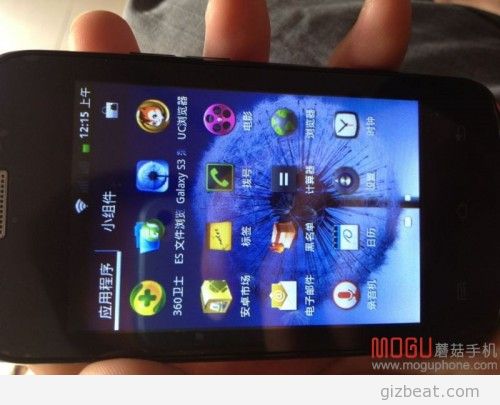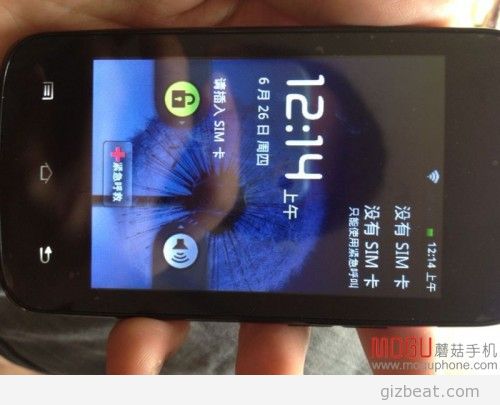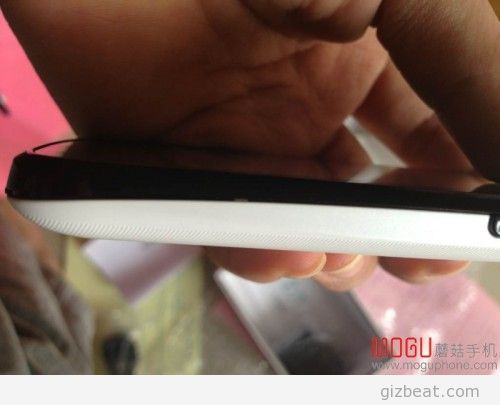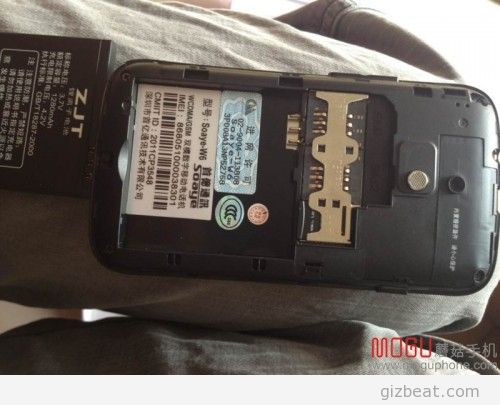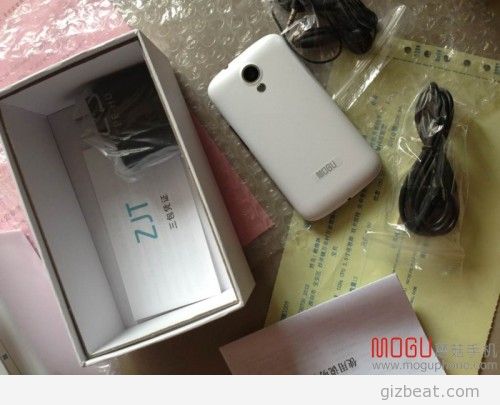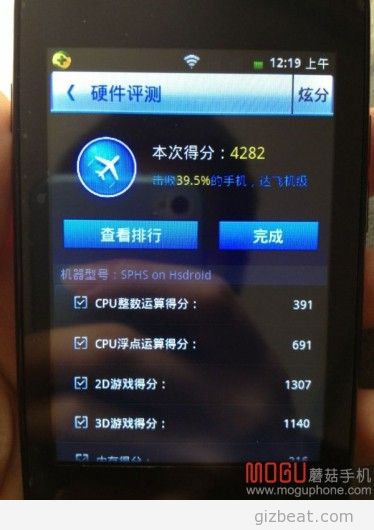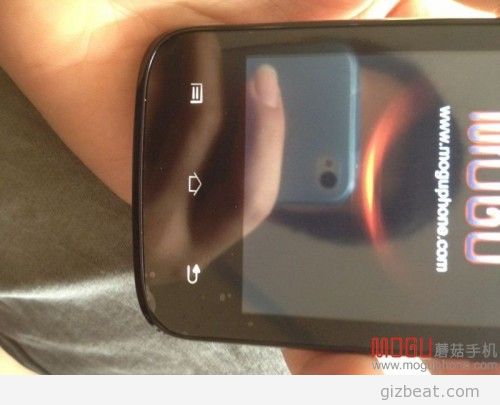 The $48 Mogu M0 Gallery, Antutu Score and Pricing Info!

https://www.gizbeat.com/1257/the-48-mogu-m0-gallery-antutu-score-and-pricing-info/

https://www.gizbeat.com/wp-content/uploads/2012/11/mogo-m0-cheap-china-smartphone-5-450x364.jpg

https://www.gizbeat.com/wp-content/uploads/2012/11/mogo-m0-cheap-china-smartphone-5-150x150.jpg

Brands

Though there was a rumor going around that the Mogu M0 would be 199 yuan. This is not the case. The 199 yuan price only applied to the first 1000 units which were sold out of the flagship store. The retail price is 299 yuan. The LCD actually looks quite...

<img class="aligncenter" title="mogo-m0-cheap-china-smartphone-2" src="http://gizbeat.com/wp-content/uploads/2012/11/mogo-m0-cheap-china-smartphone-2.jpg" alt="" width="500" height="405" /> Though there was a rumor going around that the Mogu M0 would be 199 yuan. This is not the case.<span id="more-1257"></span> The 199 yuan price only applied to the first 1000 units which were sold out of the flagship store. The retail price is 299 yuan. The LCD actually looks quite nice. The cat taking these pictures managed some half-way decent shots and we can see the LCD is easily passable. The phone itself looks good as well with it's textured back panel. <a title="The $48 1GHz Mogu M0 Smartphone Coming Our Way!" href="http://gizbeat.com/1188/the-48-1ghz-mogu-m0-smartphone-coming-our-way/">As mentioned before</a>, the Mogu M0 has a 1Ghz CPU and has scored a not so bad 4200+ in Antutu. <img class="aligncenter size-full wp-image-1268" title="mogo-m0-cheap-china-smartphone-11" src="http://gizbeat.com/wp-content/uploads/2012/11/mogo-m0-cheap-china-smartphone-11.jpg" alt="" width="500" height="405" /> <img class="aligncenter size-full wp-image-1267" title="mogo-m0-cheap-china-smartphone-10" src="http://gizbeat.com/wp-content/uploads/2012/11/mogo-m0-cheap-china-smartphone-10.jpg" alt="" width="500" height="405" /> <img class="aligncenter size-full wp-image-1266" title="mogo-m0-cheap-china-smartphone-9" src="http://gizbeat.com/wp-content/uploads/2012/11/mogo-m0-cheap-china-smartphone-9.jpg" alt="" width="500" height="405" /> <img class="aligncenter size-full wp-image-1265" title="mogo-m0-cheap-china-smartphone-8" src="http://gizbeat.com/wp-content/uploads/2012/11/mogo-m0-cheap-china-smartphone-8.jpg" alt="" width="500" height="405" /> <img class="aligncenter size-full wp-image-1264" title="mogo-m0-cheap-china-smartphone-7" src="http://gizbeat.com/wp-content/uploads/2012/11/mogo-m0-cheap-china-smartphone-7.jpg" alt="" width="500" height="405" /> <img class="aligncenter size-full wp-image-1263" title="mogo-m0-cheap-china-smartphone-5" src="http://gizbeat.com/wp-content/uploads/2012/11/mogo-m0-cheap-china-smartphone-5.jpg" alt="" width="500" height="405" /> <img class="aligncenter size-full wp-image-1262" title="mogo-m0-cheap-china-smartphone-3" src="http://gizbeat.com/wp-content/uploads/2012/11/mogo-m0-cheap-china-smartphone-3.jpg" alt="" width="500" height="405" /> <img class="aligncenter size-full wp-image-1260" title="mogo-m0-cheap-china-smartphone-1" src="http://gizbeat.com/wp-content/uploads/2012/11/mogo-m0-cheap-china-smartphone-1.jpg" alt="" width="500" height="405" /> <img class="aligncenter size-full wp-image-1259" title="mogo-m0-cheap-china-smartphone-0" src="http://gizbeat.com/wp-content/uploads/2012/11/mogo-m0-cheap-china-smartphone-0.jpg" alt="" width="374" height="530" /> <img class="aligncenter size-full wp-image-1258" title="6mogo-m0-cheap-china-smartphone-5" src="http://gizbeat.com/wp-content/uploads/2012/11/6mogo-m0-cheap-china-smartphone-5.jpg" alt="" width="500" height="405" />

Damian Parsons

https://plus.google.com/107879368390224447304

admin@gizbeat.com

Administrator

Hi, I'm Damian Parsons. I've been working with Android phones since the first Droid came out. I'm fascinated by computers and technology. My first BBS were ran on an old Apple IIc and Commodore 64. I work hard to bring the latest updates to you every day - without all the boring fluff. Please subscribe to keep up on the newest China tech. See our forum -> www.chinaphonearena.com

GizBeat
---
---