New Amoi N821 And Amoi N820 Android 4.1 Jelly Bean ROM With Root!
---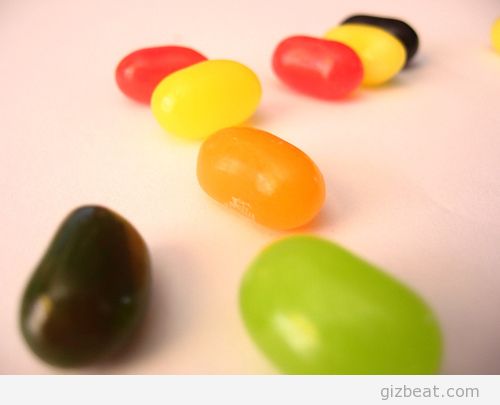 As reported by one of GizBeat's users, the PDAnet ADB drivers, and this root method worked for the stock ROM on the Amoi N821, but not the previously linked Jelly Bean ROM, so I'm posting this new ROM here which has root by default.
It was a big process to get to the links of these files, but finally have them on the Baidu drive. Please report to GizBeat if in the future these links become broken.
The link at the bottom also contains the Amoi N820 / N821 ADB drivers and flash tool. I don't know how similar these are to the PDAnet ADB drivers which we know work, so if you decide to go with the drivers in this post, Please report back on how well they worked for you.
New version features!
Dolby Sound support
SuperCharger optimization
Digital battery power icon accurate to 1%
Sony Bravia picture quality optimization engine
Zipalign script
Memory optimization script
SD read speed optimization script
ROM original features:
Will merge the partitions
Integrated root
Voice call recording, call log and call details off by default
All 3rd-party software removed
System languages: Chinese, English, Spanish, Portuguese
Integrated GMS
Face recognition
"Google Play Runs Perfect"
Re #3, there were reports of some errors with the database with these features, so these features have been turned off by default. It's possible it's just the default for the ROM flash and when turning them back on manually they MAY work fine. I don't have Amoi N820 or N821 to test this out, so we will need some bold users to report back on their experience with whether or not they successfully turned these features back on with or without issue.
Re #6, the GMS version are the Google Mobile Services (Voice, Gmail, Contact Sync, Calendar Sync, Talk, Maps, Street View, YouTube, Google Play.
Re #8, it's reported that Google Play will work perfectly with this ROM. Please report back to GizBeat whether this is the case.
Amoi N820 and N821 ROM Download links on Baidu
Newest Version N820 N821 ROM on Baidu
Alternate French Hosted Newest N820 with gapps
Alternate French Hosted Newest N821 with gapps
New Amoi N821 And Amoi N820 Android 4.1 Jelly Bean ROM With Root!

https://www.gizbeat.com/1325/new-amoi-n821-and-amoi-n820-android-4-1-jelly-bean-rom-with-root/

https://www.gizbeat.com/wp-content/uploads/2012/11/jelly-bean-amoi-n820-n821-mtk6577-450x364.jpg

https://www.gizbeat.com/wp-content/uploads/2012/11/jelly-bean-amoi-n820-n821-mtk6577-150x150.jpg

Amoi

Brands

How To

Noteworthy

Tutorials

As reported by one of GizBeat's users, the PDAnet ADB drivers, and this root method worked for the stock ROM on the Amoi N821, but not the previously linked Jelly Bean ROM, so I'm posting this new ROM here which has root by default. It was a big process to get...

As reported by one of GizBeat's users, the <a title="PDAnet ADB Auto-Driver For Windows!" href="http://gizbeat.com/1273/pdanet-adb-auto-driver-for-windows/" target="_blank">PDAnet ADB drivers,</a> and <a title="How To Root Almost Any ICS or JB Phone!" href="http://gizbeat.com/1243/how-to-root-almost-any-ics-or-jb-phone/" target="_blank">this root method</a> worked for the stock ROM on the Amoi N821, but not the <a title="How to get a China 360 Drive Account! (aka Amoi Big V Android Jelly Bean 4.1 Upgrade)" href="http://gizbeat.com/1135/how-to-get-a-china-360-drive-account-aka-amoi-big-v-android-jelly-bean-4-1-upgrade/" target="_blank">previously linked Jelly Bean ROM</a>, so I'm posting this new ROM here which has root by default.<span id="more-1325"></span> It was a big process to get to the links of these files, but finally have them on the Baidu drive. Please report to GizBeat if in the future these links become broken. The link at the bottom also contains the Amoi N820 / N821 ADB drivers and flash tool. I don't know how similar these are to the <a title="PDAnet ADB Auto-Driver For Windows!" href="http://gizbeat.com/1273/pdanet-adb-auto-driver-for-windows/">PDAnet ADB drivers</a> which we know work, so if you decide to go with the drivers in this post, Please report back on how well they worked for you. New version features! <ul> <li>Dolby Sound support</li> <li>SuperCharger optimization</li> <li>Digital battery power icon accurate to 1%</li> <li>Sony Bravia picture quality optimization engine</li> <li>Zipalign script</li> <li>Memory optimization script</li> <li>SD read speed optimization script</li> </ul> ROM original features: <ul> <li>Will merge the partitions</li> <li>Integrated root</li> <li>Voice call recording, call log and call details off by default</li> <li>All 3rd-party software removed</li> <li>System languages: Chinese, English, Spanish, Portuguese</li> <li>Integrated GMS</li> <li>Face recognition</li> <li>"Google Play Runs Perfect"</li> </ul> Re #3, there were reports of some errors with the database with these features, so these features have been turned off by default. It's possible it's just the default for the ROM flash and when turning them back on manually they MAY work fine. I don't have Amoi N820 or N821 to test this out, so we will need some bold users to report back on their experience with whether or not they successfully turned these features back on with or without issue. Re #6, the GMS version are the Google Mobile Services (Voice, Gmail, Contact Sync, Calendar Sync, Talk, Maps, Street View, YouTube, Google Play. Re #8, it's reported that Google Play will work perfectly with this ROM. Please report back to GizBeat whether this is the case. <em><a href="http://pan.baidu.com/share/link?shareid=112068&uk=3207284677" target="_blank">Amoi N820 and N821 ROM Download links on Baidu</a></em> <a href="http://pan.baidu.com/share/link?shareid=128991&uk=3207284677" target="_blank"><em>Newest Version N820 N821 ROM on Baidu</em></a> <em><a href="http://www.zetaupload.com/?f=9B5C639674" target="_blank">Alternate French Hosted Newest N820 with gapps</a></em> <em><a href="http://www.zetaupload.com/?f=42F5040D62" target="_blank">Alternate French Hosted Newest N821 with gapps</a></em>

Damian Parsons

https://plus.google.com/107879368390224447304

admin@gizbeat.com

Administrator

Hi, I'm Damian Parsons. I've been working with Android phones since the first Droid came out. I'm fascinated by computers and technology. My first BBS were ran on an old Apple IIc and Commodore 64. I work hard to bring the latest updates to you every day - without all the boring fluff. Please subscribe to keep up on the newest China tech. See our forum -> www.chinaphonearena.com

GizBeat
---
---