Zopo Announces MTK6588 / MTK6589 ZP800!
---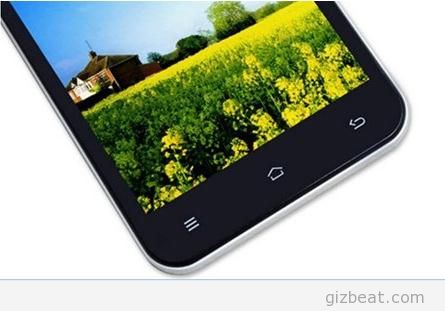 You didn't think Zopo would be releasing just one MTK6588 / MTK6589 model did you? One size surely doesn't fit all, and Zopo is one company that likes to cover the gamut.
Other than their slightly disappointing ZP500+ with 512MB instead of 1GB, Zopo really knows how to cater to all. With their current generation they released several screen sizes, types and resolutions. We'd expect nothing less with the upcoming generation as well.
Not much is known about the ZP800, but we do know it will be a MTK6588 / MTK6589 based smartphone with 720p resolution and reportedly will feature a 13mp camera.
As we've said before, Zopo is a company that makes good on the leaks. Usually within a relatively short time period, so we should see more info on the ZP800 very shortly.
Zopo Announces MTK6588 / MTK6589 ZP800!

https://www.gizbeat.com/1501/zopo-announces-mtk6588-mtk6589-zp800/

https://www.gizbeat.com/wp-content/uploads/2012/12/zp800-mtk6589.jpg

https://www.gizbeat.com/wp-content/uploads/2012/12/zp800-mtk6589-150x150.jpg

Brands

Zopo

You didn't think Zopo would be releasing just one MTK6588 / MTK6589 model did you? One size surely doesn't fit all, and Zopo is one company that likes to cover the gamut. Other than their slightly disappointing ZP500+ with 512MB instead of 1GB, Zopo really knows how to cater to...

<img class="aligncenter size-full wp-image-1502" alt="" src="http://gizbeat.com/wp-content/uploads/2012/12/zp800-mtk6589.jpg" width="445" height="311" />You didn't think Zopo would be releasing just one MTK6588 / MTK6589 model did you? One size surely doesn't fit all, and Zopo is one company that likes to cover the gamut.<span id="more-1501"></span> Other than their slightly disappointing ZP500+ with 512MB instead of 1GB, Zopo really knows how to cater to all. With their current generation they released several screen sizes, types and resolutions. We'd expect nothing less with the upcoming generation as well. Not much is known about the ZP800, but we do know it will be a MTK6588 / MTK6589 based smartphone with 720p resolution and reportedly will feature a 13mp camera. As we've said before, Zopo is a company that makes good on the leaks. Usually within a relatively short time period, so we should see more info on the ZP800 very shortly.

Damian Parsons

https://plus.google.com/107879368390224447304

admin@gizbeat.com

Administrator

Hi, I'm Damian Parsons. I've been working with Android phones since the first Droid came out. I'm fascinated by computers and technology. My first BBS were ran on an old Apple IIc and Commodore 64. I work hard to bring the latest updates to you every day - without all the boring fluff. Please subscribe to keep up on the newest China tech. See our forum -> www.chinaphonearena.com

GizBeat
---
---