TCL MTK6588 / MTK6589 Models Confirmed!
---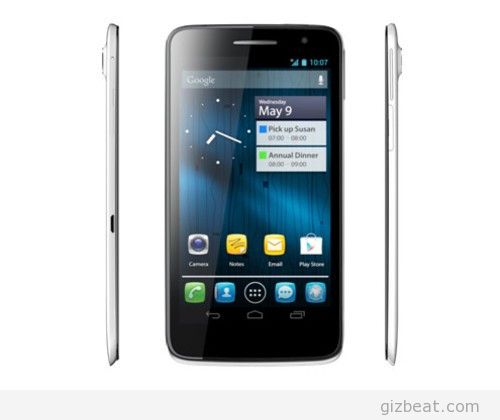 Recently I posted regarding the rumor that TCL's first MTK6588 / MTK6589 smartphone would be the Y900. This has now been confirmed. The Y900 will be TCL's flagship higher-end model and will use the MTK6588 / MTK6589 CPU.
In addition, the P600 will carry the MTK6588 / MTK6589. In contrast to the Y900, the P600 will be their lower, more mainstream focused smartphone.
The P600 is expected to retail for 1599 yuan.
Summary of TCL models to soon be released
[table "" not found /]
[table "" not found /]
Thanks to Ari for spec data.
TCL MTK6588 / MTK6589 Models Confirmed!

https://www.gizbeat.com/1564/tcl-mtk6588-mtk6589-models-confirmed/

https://www.gizbeat.com/wp-content/uploads/2012/12/tcl-mtk6588-mtk6589-y900-450x378.jpg

https://www.gizbeat.com/wp-content/uploads/2012/12/tcl-mtk6588-mtk6589-y900-150x150.jpg

Noteworthy

Recently I posted regarding the rumor that TCL's first MTK6588 / MTK6589 smartphone would be the Y900. This has now been confirmed. The Y900 will be TCL's flagship higher-end model and will use the MTK6588 / MTK6589 CPU. In addition, the P600 will carry the MTK6588 / MTK6589. In contrast...

<img class="aligncenter size-full wp-image-1565" title="" alt="tcl-mtk6588-mtk6589-y900" src="http://gizbeat.com/wp-content/uploads/2012/12/tcl-mtk6588-mtk6589-y900.jpg" width="500" height="420" />Recently I posted regarding the rumor that TCL's first MTK6588 / MTK6589 smartphone would be the Y900.<span id="more-1564"></span> This has now been confirmed. The Y900 will be TCL's flagship higher-end model and will use the MTK6588 / MTK6589 CPU. In addition, the P600 will carry the MTK6588 / MTK6589. In contrast to the Y900, the P600 will be their lower, more mainstream focused smartphone. The P600 is expected to retail for 1599 yuan. <a title="TCL News Conference Is A Let Down!" href="http://gizbeat.com/1374/tcl-news-conference-is-a-let-down/"><em>More about TCL Y900 Link 1</em></a> <a title="TCL News Conference Is A Let Down!" href="http://gizbeat.com/1374/tcl-news-conference-is-a-let-down/"><em>More about TCL Y900 Link 2</em></a> <a title="TCL News Conference Is A Let Down!" href="http://gizbeat.com/1374/tcl-news-conference-is-a-let-down/"><em>Summary of TCL models to soon be released</em></a> Thanks to Ari for spec data.

Damian Parsons

https://plus.google.com/107879368390224447304

admin@gizbeat.com

Administrator

Hi, I'm Damian Parsons. I've been working with Android phones since the first Droid came out. I'm fascinated by computers and technology. My first BBS were ran on an old Apple IIc and Commodore 64. I work hard to bring the latest updates to you every day - without all the boring fluff. Please subscribe to keep up on the newest China tech. See our forum -> www.chinaphonearena.com

GizBeat
---
---