New MTK6589 Phone In The Works!
---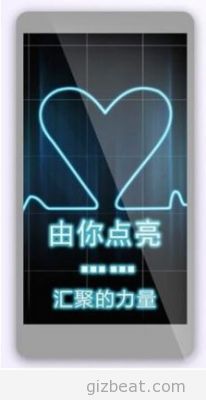 We're all eager to see the first MTK6589 smartphones released to the public. It should be any day now that TCL will release their Y900 and P600 and plenty of other smartphone manufacturers are clamoring to get their models out the door and into the public. One thing is sure, whoever is the first to do so, and do so in substantial volume, will make huge sales and headlines.
Let's add one more to the list of 'coming soon' MTK6589 smartphones. The Europe Sheng X7 will have a 5.0″ full 1080P LCD, MTK6589@1.2Ghz, 3MP front and 13MP rear cameras, 2GB RAM and Android 4.1.
Right away we see the RAM the Europe Sheng X7 will sport is a fat 2GB. This should more than enough for the most demanding of power users and high-end gaming.
The rumored price for the Europe Sheng X7 is 999 yuan.
New MTK6589 Phone In The Works!

https://www.gizbeat.com/1646/new-mtk6589-phone-in-the-works/

https://www.gizbeat.com/wp-content/uploads/2013/01/sheng-x7-mtk6589.jpg

https://www.gizbeat.com/wp-content/uploads/2013/01/sheng-x7-mtk6589-150x150.jpg

We're all eager to see the first MTK6589 smartphones released to the public. It should be any day now that TCL will release their Y900 and P600 and plenty of other smartphone manufacturers are clamoring to get their models out the door and into the public. One thing is...

<img class="aligncenter size-large wp-image-1647" title="" alt="sheng-x7-mtk6589" src="http://gizbeat.com/wp-content/uploads/2013/01/sheng-x7-mtk6589-206x400.jpg" width="206" height="400" />We're all eager to see the first MTK6589 smartphones released to the public. It should be any day now that TCL will release their <a title="TCL MTK6588 / MTK6589 Models Confirmed!" href="http://gizbeat.com/1564/tcl-mtk6588-mtk6589-models-confirmed/">Y900 and P600 </a>and plenty of other smartphone manufacturers are clamoring to get their models out the door and into the public.<span id="more-1646"></span> One thing is sure, whoever is the first to do so, and do so in substantial volume, will make huge sales and headlines. Let's add one more to the list of 'coming soon' MTK6589 smartphones. The Europe Sheng X7 will have a 5.0" full 1080P LCD, MTK6589@1.2Ghz, 3MP front and 13MP rear cameras, 2GB RAM and Android 4.1. Right away we see the RAM the Europe Sheng X7 will sport is a fat 2GB. This should more than enough for the most demanding of power users and high-end gaming. The rumored price for the Europe Sheng X7 is 999 yuan.

Damian Parsons

https://plus.google.com/107879368390224447304

admin@gizbeat.com

Administrator

Hi, I'm Damian Parsons. I've been working with Android phones since the first Droid came out. I'm fascinated by computers and technology. My first BBS were ran on an old Apple IIc and Commodore 64. I work hard to bring the latest updates to you every day - without all the boring fluff. Please subscribe to keep up on the newest China tech. See our forum -> www.chinaphonearena.com

GizBeat
---
---