MTK6589 JiaYu G4 Goes For A More Mainstream Look!
---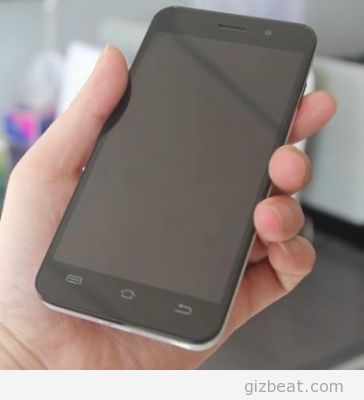 Most people either really liked or strongly disliked the looks of the JiaYu G4. I was definitely in the camp of the former. I've made it clear several times that I prefer square, and the original styling of the G3 really made it stand out from the pack.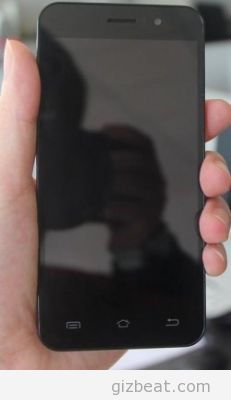 This time around, with the JiaYu G4, they've gone with a decidedly more mainstream look. This model still features a squarish design, but without the unique brushed aluminum top and bottom.
From an economic and practical point of view, this may be the smart thing to do. The single front piece keeps it simple. The less pieces there are, the easier it is to manufacture and less things to go wrong. As well, some people complained that dust and dirt were getting in the space between the aluminum and glass piece.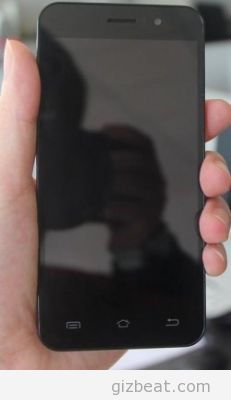 I'm not a fan at all of a white back with a black front, but I'm guessing we'll see multiple colors available and these pictures likely represent just one color option. Perhaps in the final production stage the black and white option will be nixed altogether.
Most of the specs of the JiaYu G4 have already been put out there. To reiterate, the JiaYu G4 will feature MTK6589@1.2Ghz, 4.7″ OGS IPS LCD, two different options regarding battery size (1800mA slim / 3000mA fat) and two different RAM options (1GB or 2GB).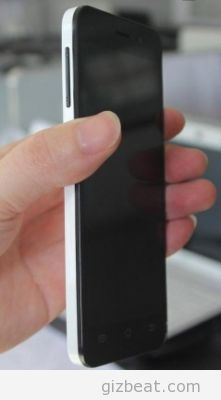 Much more to come at GizBeat. Including several game reviews and a China shop experience/review (good or bad – remains to be seen) as well as GizApp of the week. Subscribe to stay in the loop!
MTK6589 JiaYu G4 Goes For A More Mainstream Look!

https://www.gizbeat.com/1650/mtk6589-jiayu-g4-goes-for-a-more-mainstream-look/

https://www.gizbeat.com/wp-content/uploads/2013/01/jiayug4-mtk6589-450x485.jpg

https://www.gizbeat.com/wp-content/uploads/2013/01/jiayug4-mtk6589-150x150.jpg

Brands

JiaYu

Most people either really liked or strongly disliked the looks of the JiaYu G4. I was definitely in the camp of the former. I've made it clear several times that I prefer square, and the original styling of the G3 really made it stand out from the pack. This time...

<img class="aligncenter size-large wp-image-1654" title="" alt="" src="http://gizbeat.com/wp-content/uploads/2013/01/jiayug4-mtk6589-364x400.jpg" width="364" height="400" />Most people either really liked or strongly disliked the looks of the <a title="Here Comes The JiaYu G4!" href="http://gizbeat.com/1495/here-comes-the-jiayu-g4/">JiaYu G4</a>. I was definitely in the camp of the former. I've made it clear several times that I prefer square, and the original styling of the G3 really made it stand out from the pack.<span id="more-1650"></span> <img class="aligncenter size-large wp-image-1653" alt="" src="http://gizbeat.com/wp-content/uploads/2013/01/jiayug4-mtk6589-3-231x400.jpg" width="231" height="400" /> This time around, with the JiaYu G4, they've gone with a decidedly more mainstream look. This model still features a squarish design, but without the unique brushed aluminum top and bottom. From an economic and practical point of view, this may be the smart thing to do. The single front piece keeps it simple. The less pieces there are, the easier it is to manufacture and less things to go wrong. As well, some people complained that dust and dirt were getting in the space between the aluminum and glass piece. <img class="aligncenter size-large wp-image-1653" alt="" src="http://gizbeat.com/wp-content/uploads/2013/01/jiayug4-mtk6589-3-231x400.jpg" width="231" height="400" /> I'm not a fan at all of a white back with a black front, but I'm guessing we'll see multiple colors available and these pictures likely represent just one color option. Perhaps in the final production stage the black and white option will be nixed altogether. Most of the specs of the JiaYu G4 have already been put out there. To reiterate, the JiaYu G4 will feature MTK6589@1.2Ghz, 4.7" OGS IPS LCD, two different options regarding battery size (1800mA slim / 3000mA fat) and two different RAM options (1GB or 2GB). <img class="aligncenter size-large wp-image-1652" alt="" src="http://gizbeat.com/wp-content/uploads/2013/01/jiayug4-mtk6589-4-221x400.jpg" width="221" height="400" />Much more to come at GizBeat. Including several game reviews and a China shop experience/review (good or bad - remains to be seen) as well as GizApp of the week. Subscribe to stay in the loop!

Damian Parsons

https://plus.google.com/107879368390224447304

admin@gizbeat.com

Administrator

Hi, I'm Damian Parsons. I've been working with Android phones since the first Droid came out. I'm fascinated by computers and technology. My first BBS were ran on an old Apple IIc and Commodore 64. I work hard to bring the latest updates to you every day - without all the boring fluff. Please subscribe to keep up on the newest China tech. See our forum -> www.chinaphonearena.com

GizBeat
---
---