K-Touch U86! Budget Quadcore Qualcomm Smartphone!
---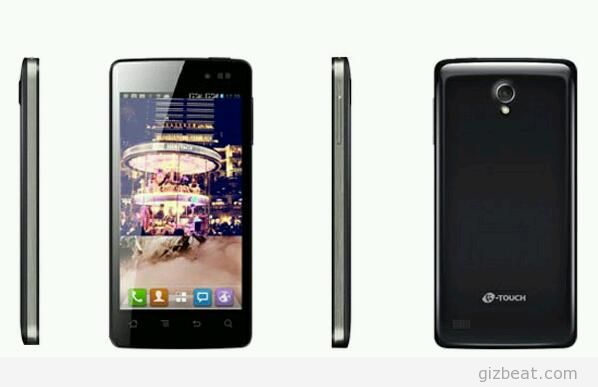 Ari
When it comes to smartphones, it's difficult not to mention Qualcomm. The majority of devices from Android, Blackberry and Windows Phones carry Qualcomm chipsets. Qualcomm is known for their high performance – especially in Android high end and middle class devices.
But their leadership in the world of budget smartphone's especially on Android dual sim devices is not so great. This fast growing market has been their loosing battleground to Mediatek's solutions. Thus adding to their rare low cost dual sim compatibility products has made Mediatek thrive in this segment of the market. As the world's number one chipset maker for mobile devices, these challenge won't go unanswered.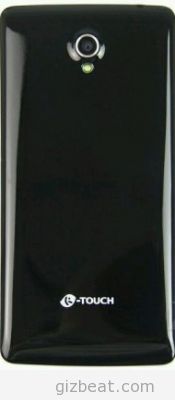 However, Qualcomm's effort for breaking Mediatek's domination over dual sim supported chipset market so far only came back positive through MSM 8225. Their version of a low cost dual-core chipset same as MT6577 and MT6577T got a fair share on the market although Mediatek still in charge over the sales volume.
Now in 2013, Qualcomm already anticipated Mediatek's newest low cost quad-core MT6589 by releasing MSM 8225Q onto market. Thus the K-Touch U86 is born.
With onboard 4x Cortex A5 as it's guts and a clockspeed reaching up to 1.2GHz equipped with Adreno 203, the performance of this phone won't be too far behind from its rivals MT6589.
Meanwhile onboard memory size can hold up to 1GB of RAM and 4 GB of ROM. K-Touch U86 is also sporting an IPS LCD at 4.5" 540×960 qHD resolution and 16 million colors.
The embedded 5 MP camera can be found on the middle top backcover along with a LED Flash below the main camera. While secondary camera is located on the right top of the phone with a resolution of 0.3 MP.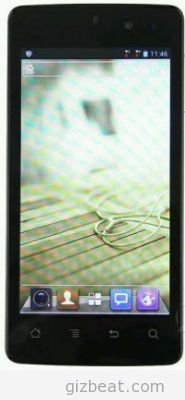 K-Touch U86 will run Android 4.1 Jelly Bean and be powered by a 1600 mAh Li-ion battery.
As for the pricetag, K-Touch U86 is available for about US $250. In the end, the story of the low cost chipsets battle between Qualcomm and Mediatek will soon reach up to the new heights. From the press release made by Qualcomm through China's Qualcomm Research and Development (QRD), they've confirmed the working on another 170 projects beside K-Touch U86!
In the end, it's the consumer that wins as these two go to war.
[table "" not found /]
Ari
K-Touch U86! Budget Quadcore Qualcomm Smartphone!

https://www.gizbeat.com/1803/k-touch-u86-budget-quadcore-qualcomm-smartphone/

https://www.gizbeat.com/wp-content/uploads/2013/02/U86-mtk6589-2-450x291.jpg

https://www.gizbeat.com/wp-content/uploads/2013/02/U86-mtk6589-2-150x150.jpg

K-Touch

Qualcomm

Ari When it comes to smartphones, it's difficult not to mention Qualcomm. The majority of devices from Android, Blackberry and Windows Phones carry Qualcomm chipsets. Qualcomm is known for their high performance - especially in Android high end and middle class devices. But their leadership in the world of budget smartphone's...

<img class="aligncenter size-full wp-image-1804" title=" " alt="" src="http://gizbeat.com/wp-content/uploads/2013/02/U86-mtk6589-2.jpg" width="598" height="387" /> <h2>Ari</h2> When it comes to smartphones, it's difficult not to mention Qualcomm. The majority of devices from Android, Blackberry and Windows Phones carry Qualcomm chipsets. Qualcomm is known for their high performance - especially in Android high end and middle class devices.<span id="more-1803"></span> But their leadership in the world of budget smartphone's especially on Android dual sim devices is not so great. This fast growing market has been their loosing battleground to Mediatek's solutions. Thus adding to their rare low cost dual sim compatibility products has made Mediatek thrive in this segment of the market. As the world's number one chipset maker for mobile devices, these challenge won't go unanswered. <img class="aligncenter size-large wp-image-1805" title=" " alt="" src="http://gizbeat.com/wp-content/uploads/2013/02/U86-mtk6589-1-175x400.jpg" width="175" height="400" /> However, Qualcomm's effort for breaking Mediatek's domination over dual sim supported chipset market so far only came back positive through MSM 8225. Their version of a low cost dual-core chipset same as MT6577 and MT6577T got a fair share on the market although Mediatek still in charge over the sales volume. Now in 2013, Qualcomm already anticipated Mediatek's newest low cost quad-core MT6589 by releasing MSM 8225Q onto market. Thus the K-Touch U86 is born. With onboard 4x Cortex A5 as it's guts and a clockspeed reaching up to 1.2GHz equipped with Adreno 203, the performance of this phone won't be too far behind from its rivals MT6589. Meanwhile onboard memory size can hold up to 1GB of RAM and 4 GB of ROM. K-Touch U86 is also sporting an IPS LCD at 4.5" 540x960 qHD resolution and 16 million colors. The embedded 5 MP camera can be found on the middle top backcover along with a LED Flash below the main camera. While secondary camera is located on the right top of the phone with a resolution of 0.3 MP. <img class="aligncenter" title=" " alt="" src="http://gizbeat.com/wp-content/uploads/2013/02/U86-mtk6589-185x400.jpg" width="185" height="400" /> K-Touch U86 will run Android 4.1 Jelly Bean and be powered by a 1600 mAh Li-ion battery. As for the pricetag, K-Touch U86 is available for about US $250. In the end, the story of the low cost chipsets battle between Qualcomm and Mediatek will soon reach up to the new heights. From the press release made by Qualcomm through China's Qualcomm Research and Development (QRD), they've confirmed the working on another 170 projects beside K-Touch U86! In the end, it's the consumer that wins as these two go to war. <h2>Ari</h2>

Damian Parsons

https://plus.google.com/107879368390224447304

admin@gizbeat.com

Administrator

Hi, I'm Damian Parsons. I've been working with Android phones since the first Droid came out. I'm fascinated by computers and technology. My first BBS were ran on an old Apple IIc and Commodore 64. I work hard to bring the latest updates to you every day - without all the boring fluff. Please subscribe to keep up on the newest China tech. See our forum -> www.chinaphonearena.com

GizBeat
---
---