Preview Zopo Z810 MTK6589 Quad Core!
---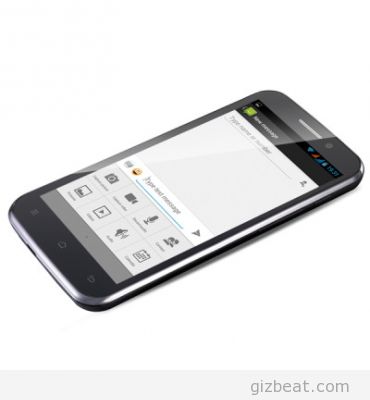 Set to be available to ship within the next two weeks, the Zopo Z810 is worth a look due to Zopo's known quality control and customer service handling.
See the full post at Chinaphonearena, which has many more images and tech specs of the new Zopo Z810.
Preview Zopo Z810 MTK6589 Quad Core!

https://www.gizbeat.com/1874/preview-zopo-z810-mtk6589-quad-core/

https://www.gizbeat.com/wp-content/uploads/2013/02/zopo_zp810_mtk6589_quad_core_android_phone_-450x472.jpg

https://www.gizbeat.com/wp-content/uploads/2013/02/zopo_zp810_mtk6589_quad_core_android_phone_-150x150.jpg

Zopo

Set to be available to ship within the next two weeks, the Zopo Z810 is worth a look due to Zopo's known quality control and customer service handling. See the full post at Chinaphonearena, which has many more images and tech specs of the new Zopo Z810.

<a title="" href="http://gizbeat.com/wp-content/uploads/2013/02/zopo_zp810_mtk6589_quad_core_android_phone_8.jpg"><img class="aligncenter size-large wp-image-1875" title="" alt="" src="http://gizbeat.com/wp-content/uploads/2013/02/zopo_zp810_mtk6589_quad_core_android_phone_8-370x400.jpg" width="370" height="400" /></a>Set to be available to ship within the next two weeks, the Zopo Z810 is worth a look due to Zopo's known quality control and customer service handling. See the full post at <a href="http://chinaphonearena.com/forum/forumdisplay.php?fid=11">Chinaphonearena</a>, which has many more images and tech specs of the new Zopo Z810.

Damian Parsons

https://plus.google.com/107879368390224447304

admin@gizbeat.com

Administrator

Hi, I'm Damian Parsons. I've been working with Android phones since the first Droid came out. I'm fascinated by computers and technology. My first BBS were ran on an old Apple IIc and Commodore 64. I work hard to bring the latest updates to you every day - without all the boring fluff. Please subscribe to keep up on the newest China tech. See our forum -> www.chinaphonearena.com

GizBeat
---
---