Mixeshop Review. Scam Merchant Shenzhen Mei Shi Yi Electronics Co., Ltd …- 1 Star
---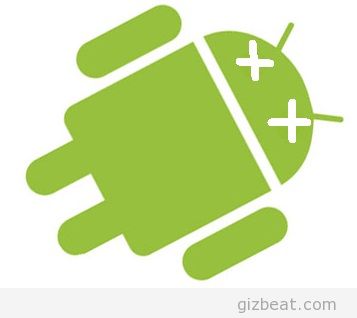 It's been a couple months since Gizbeat has reviewed Mixeshop. Now it's time to get down to the truth of their business, which wasn't readily apparent at first. After having several dealings with them, it's now very clear this is absolutely not a business you want to be dealing with. True they have some of the cheapest prices, but this is nowhere near a risk worth taking to save just a couple bucks.
Pre-Ordering – If there's one thing Mixeshop excels at, it's this department. They have several sales associates waiting to talk to you.
Order Accuracy – Absolutely abysmal. In 3 out of 3 shipped orders there was some problem with order accuracy. Keep in mind these were simple, small orders. Example – ordering TRRS headphone adapters and they sent 3.5mm to 2.5mm adapters instead. Ordering a black phone with a white case and the order held up for 3 days because they didn't have the white case like they said they did. Ordering a phone with a flip case and the order held up because no flip case actually existed for that phone yet.
On top of it all, I believe the JiaYu G2 they sent was a copy. With 3 pairs of original JiaYu G2 headphones, the sound was an absolute mess unless pressing the Mic button. This is a widely known problem that occurs when trying to plug TRRS headphones into TRS jacks.
Post-Sale Customer Service – Virtually non-existent. When I told them of the problem with my customers headphones, the reply I got was this from Tina Zhang (paraphrasing) "The most important thing is that the phone call works. I don't use headphones with my phone.". If that's the case, I would of bought a $10 old Nokia. I'm not sure about you, but I spend $150 on a phone and the music and sound should come properly out of the jack. It wasn't so much that there was a problem, it was that they refused to see it as a problem.
Additionally, on a another phone ordered, one of the capacitive button's LED lights died. After talking to 3 different agents for the company and sending pictures of the dead LED light, as well as a picture of a similar circuit board to show what piece I needed, I got exactly this – Nothing. No reply at all.
Verdict – Stay away. There are shops that actually care and will do their best to help you out. They're far and few between, but they exist. Also, I might add that they know I have a website that reviews merchants and this is the treatment I got. My review of their shop comes up on page #1 of google. Imagine the average customer?
Mixeshop Review. Scam Merchant Shenzhen Mei Shi Yi Electronics Co., Ltd …- 1 Star

https://www.gizbeat.com/2038/mixeshop-review-scam-merchant-shenzhen-mei-shi-yi-electronics-co-ltd-1-star/

https://www.gizbeat.com/wp-content/uploads/2013/04/android_dead.jpg

https://www.gizbeat.com/wp-content/uploads/2013/04/android_dead-150x150.jpg

Noteworthy

It's been a couple months since Gizbeat has reviewed Mixeshop. Now it's time to get down to the truth of their business, which wasn't readily apparent at first. After having several dealings with them, it's now very clear this is absolutely not a business you want to be dealing...

<img class="aligncenter size-full wp-image-2040" alt="android_dead" src="http://gizbeat.com/wp-content/uploads/2013/04/android_dead.jpg" width="357" height="318" />It's been a couple months since Gizbeat has reviewed Mixeshop. Now it's time to get down to the truth of their business, which wasn't readily apparent at first. After having several dealings with them, it's now very clear this is absolutely not a business you want to be dealing with. True they have some of the cheapest prices, but this is nowhere near a risk worth taking to save just a couple bucks.<span id="more-2038"></span> <span style="text-decoration: underline;"><strong>Pre-Ordering</strong> -</span> If there's one thing Mixeshop excels at, it's this department. They have several sales associates waiting to talk to you. <span style="text-decoration: underline;"><strong>Order Accuracy -</strong></span><strong> </strong>Absolutely abysmal. In 3 out of 3 shipped orders there was some problem with order accuracy. Keep in mind these were simple, small orders. Example - ordering TRRS headphone adapters and they sent 3.5mm to 2.5mm adapters instead. Ordering a black phone with a white case and the order held up for 3 days because they didn't have the white case like they said they did. Ordering a phone with a flip case and the order held up because no flip case actually existed for that phone yet. On top of it all, I believe the JiaYu G2 they sent was a copy. With 3 pairs of original JiaYu G2 headphones, the sound was an absolute mess unless pressing the Mic button. This is a widely known problem that occurs when trying to plug TRRS headphones into TRS jacks. <span style="text-decoration: underline;"><strong>Post-Sale Customer Service -</strong></span> Virtually non-existent. When I told them of the problem with my customers headphones, the reply I got was this from Tina Zhang (paraphrasing) "The most important thing is that the phone call works. I don't use headphones with my phone.". If that's the case, I would of bought a $10 old Nokia. I'm not sure about you, but I spend $150 on a phone and the music and sound should come properly out of the jack. It wasn't so much that there was a problem, it was that they refused to see it as a problem. Additionally, on a another phone ordered, one of the capacitive button's LED lights died. After talking to 3 different agents for the company and sending pictures of the dead LED light, as well as a picture of a similar circuit board to show what piece I needed, I got exactly this - Nothing. No reply at all. <span style="text-decoration: underline;"><strong>Verdict -</strong></span> Stay away. There are shops that actually care and will do their best to help you out. They're far and few between, but they exist. Also, I might add that they know I have a website that reviews merchants and this is the treatment I got. My review of their shop comes up on page #1 of google. Imagine the average customer?

Damian Parsons

https://plus.google.com/107879368390224447304

admin@gizbeat.com

Administrator

Hi, I'm Damian Parsons. I've been working with Android phones since the first Droid came out. I'm fascinated by computers and technology. My first BBS were ran on an old Apple IIc and Commodore 64. I work hard to bring the latest updates to you every day - without all the boring fluff. Please subscribe to keep up on the newest China tech. See our forum -> www.chinaphonearena.com

GizBeat
---
---