Neo-N003 MTK6589 Super Pre-Sale and Coupon!
---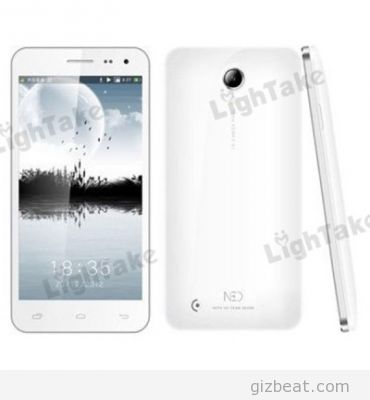 The Neo-No02 was a huge hit. Combining excellent specs at a budget price. Lightake now has the Neo-N003 on pre-sale. This is a Gizbeat approved merchant and they're offering the Neo-N003 on pre-sale at a great price.
There's also a coupon that will give an additional reduction in cost. The coupon is only good for a limited time, so I'd suggest anyone looking at getting this phone take advantage while the sale is on. The phone should be shipping early to mid-May.
Click here for standard Neo-Noo3
Click here for Ultimate Neo-N003
Click here for the coupon thread
NOTE: Just saw a post in the forum about aliexpress selling these for upwards of $380. The shocking thing is some people are paying it.
Neo-N003 MTK6589 Super Pre-Sale and Coupon!

https://www.gizbeat.com/2076/neo-n003-mtk6589-super-pre-sale-and-coupon/

https://www.gizbeat.com/wp-content/uploads/2013/04/neo-n003-450x472.jpg

https://www.gizbeat.com/wp-content/uploads/2013/04/neo-n003-150x150.jpg

Neo

Noteworthy

The Neo-No02 was a huge hit. Combining excellent specs at a budget price. Lightake now has the Neo-N003 on pre-sale. This is a Gizbeat approved merchant and they're offering the Neo-N003 on pre-sale at a great price. There's also a coupon that will give an additional reduction in cost. The...

<a href="http://www.lightake.com/detail.do/sku.61958~C.J/YI111762012HBJMBV" target="_blank"><img class="aligncenter size-large wp-image-2077" alt="neo-n003" src="http://gizbeat.com/wp-content/uploads/2013/04/neo-n003-370x400.jpg" width="370" height="400" /></a><a title="Neo N02-M! Top-Pick China Phone With Hot Specs!" href="http://gizbeat.com/1289/neo-n02-m-top-pick-budget-phone-with-hot-specs/">The Neo-No02</a> was a huge hit. Combining excellent specs at a budget price. Lightake now has the Neo-N003 on pre-sale. This is a Gizbeat approved merchant and they're offering the Neo-N003 on pre-sale at a great price.<span id="more-2076"></span> There's also a coupon that will give an additional reduction in cost. The coupon is only good for a limited time, so I'd suggest anyone looking at getting this phone take advantage while the sale is on. The phone should be shipping early to mid-May. <a href="http://www.lightake.com/detail.do/sku.61957~C.J/YI111762012HBJMBV">Click here for standard Neo-Noo3</a> <a href="http://www.lightake.com/detail.do/sku.61958~C.J/YI111762012HBJMBV">Click here for Ultimate Neo-N003</a> <a href="http://chinaphonearena.com/forum/showthread.php?tid=393">Click here for the coupon thread</a> NOTE: Just saw a <a href="http://chinaphonearena.com/forum/showthread.php?tid=393">post in the forum</a> about aliexpress selling these for upwards of $380. The shocking thing is some people are paying it.

Damian Parsons

https://plus.google.com/107879368390224447304

admin@gizbeat.com

Administrator

Hi, I'm Damian Parsons. I've been working with Android phones since the first Droid came out. I'm fascinated by computers and technology. My first BBS were ran on an old Apple IIc and Commodore 64. I work hard to bring the latest updates to you every day - without all the boring fluff. Please subscribe to keep up on the newest China tech. See our forum -> www.chinaphonearena.com

GizBeat
---
---