Auto Root MTK6592 MTK6582 MTK6572 MTK6589!
---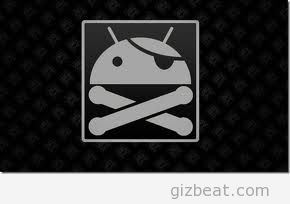 There are several auto-root tools that work with older MTK devices and older versions of Android, but up until a couple days ago, there was no Auto-Root option for MTK6589 and the newer android versions (4.1/4.2)

So far this has been tested with Hero H7500+ / ZP810 / ZP800H, Star N9500. We invite you to test this on unrooted ROMs on your device and add your results here and to the thread in the forum for future users.
NOTE: We now have an updated thread on how to create TWRP custom recovery for the newer SoC China phones such as MT6735 MT6753, MT6755. This method does not require root. Please see the thread linked here. If you've got an older phone with MT65xx type SoC, you can continue on with this tutorial.
The files you'll need:
What to do:
Make sure USB debugging is enabled. Go to settings > developer options > enable USB debugging
Extract the MTK6589 Auto Root folder from the .rar download
Connect your phone to PC visa USB
Run run.bat from the extracted MTK6589 Auto Root folder
Press any key and wait while it roots your phone
After finished, now reboot
Bam, you're rooted. Verify root with a 'Root Checker' app from Play, or run any app you know requires root and you should see a root permissions request
Please come on by Chinaphonearena.com and join in.
Successfully Rooted So Far:
Root Cubot A890 MTK6589
Root HDC SGS4 GT-H9500
Root Gionee Dream D1
Root Zopo ZP800H / ZP810 / Hero 7500+
Root THL W7+
Root MIZ Z5
Root N9389 / HDC Galaxy S3 Legend
Root Amoi N828
Root Newman K1
Root Pulid S5
Root KVD Apollo One
Root THL W100
Didn't work for you? Try this Tutorial or Try our other root tools.
Auto Root MTK6592 MTK6582 MTK6572 MTK6589!

https://www.gizbeat.com/2085/auto-root-mtk6592-mtk6582-mtk6572-mtk6589/

https://www.gizbeat.com/wp-content/uploads/2013/04/root_mtk6589_mediatek.jpg

https://www.gizbeat.com/wp-content/uploads/2013/04/root_mtk6589_mediatek-150x150.jpg

MTK6572

MTK6577

MTK6582

MTK6592

Noteworthy

Root

Tutorials

There are several auto-root tools that work with older MTK devices and older versions of Android, but up until a couple days ago, there was no Auto-Root option for MTK6589 and the newer android versions (4.1/4.2) So far this has been tested with Hero H7500+ / ZP810 / ZP800H, Star...

<a title="How To Root Almost Any ICS or JB Phone!" href="http://gizbeat.com/1243/how-to-root-almost-any-ics-or-jb-phone/"><img class="aligncenter size-full wp-image-2086" src="http://gizbeat.com/wp-content/uploads/2013/04/root_mtk6589_mediatek.jpg" alt="root_mtk6589_mediatek" width="290" height="204" />There are several auto-root tools</a> that work with older MTK devices and older versions of Android, but up until a couple days ago, there was no Auto-Root option for MTK6589 and the newer android versions (4.1/4.2) <span id="more-2085"></span> So far this has been tested with Hero H7500+ / ZP810 / ZP800H, Star N9500. We invite you to test this on unrooted ROMs on your device and add your results here and to the thread in the forum for future users. <strong>NOTE:</strong> We now have an updated thread on how to create TWRP custom recovery for the newer SoC China phones such as MT6735 MT6753, MT6755. This method does not require root. <a href="http://www.chinaphonearena.com/forum/Thread-Tutorial-HOW-TO-PORT-TWRP-MT6735-MT6752-MT6753-MT6795-MT6797-TWRP-MT67xx-tutorial"><strong>Please see the thread linked here</strong>.</a> If you've got an older phone with MT65xx type SoC, you can continue on with this tutorial. <span style="text-decoration: underline;"><strong>The files you'll need:</strong></span> <ul> <li><a href="https://www.box.com/s/qavnkekndjy38xp0zne1" target="_blank">PDAnet ADB MTK Drivers</a></li> <li><a href="http://chinaphonearena.com/forum/showthread.php?tid=438" target="_blank">Auto Root Files</a></li> <li>11-MAY-2015: <a href="https://www.facebook.com/groups/1773325819558594" target="_blank">Added new tool to auto-install drivers and adb command set</a> to our Facebook group.</li> </ul> <span style="text-decoration: underline;"><strong>What to do:</strong></span> <ol> <li>Make sure USB debugging is enabled. Go to settings > developer options > enable USB debugging</li> <li><a title="MTK6575 / MTK6577 / MTK6589 ADB VCOM PDAnet Drivers!" href="http://gizbeat.com/2069/mtk6575-mtk6577-mtk6589-adb-vcom-pdanet-drivers/" target="_blank">Install the PDAnet Drivers</a></li> <li>Extract the <a href="http://chinaphonearena.com/forum/showthread.php?tid=438" target="_blank">MTK6589 Auto Root</a> folder from the .rar download</li> <li>Connect your phone to PC visa USB</li> <li>Run run.bat from the extracted MTK6589 Auto Root folder</li> <li>Press any key and wait while it roots your phone</li> <li>After finished, now reboot</li> <li>Bam, you're rooted. Verify root with a 'Root Checker' app from Play, or run any app you know requires root and you should see a root permissions request</li> </ol> Please come on by <a href="http://chinaphonearena.com">Chinaphonearena.com</a> and join in. <span style="text-decoration: underline;"><strong>Successfully Rooted So Far:</strong></span> <ul> <li>Root Cubot A890 MTK6589</li> <li>Root HDC SGS4 GT-H9500</li> <li>Root Gionee Dream D1</li> <li>Root Zopo ZP800H / ZP810 / Hero 7500+</li> <li>Root THL W7+</li> <li>Root MIZ Z5</li> <li>Root N9389 / HDC Galaxy S3 Legend</li> <li>Root Amoi N828</li> <li>Root Newman K1</li> <li>Root Pulid S5</li> <li>Root KVD Apollo One</li> <li>Root THL W100</li> </ul> Didn't work for you? <a href="http://www.chinaphonearena.com/forum/Thread-Video-Tutorial-How-to-root-any-MTK-China-phone-or-tablet">Try this Tutorial</a> or <a href="http://www.chinaphonearena.com/forum/Forum-Rooting-Tools">Try our other root tools.</a>

Damian Parsons

https://plus.google.com/107879368390224447304

admin@gizbeat.com

Administrator

Hi, I'm Damian Parsons. I've been working with Android phones since the first Droid came out. I'm fascinated by computers and technology. My first BBS were ran on an old Apple IIc and Commodore 64. I work hard to bring the latest updates to you every day - without all the boring fluff. Please subscribe to keep up on the newest China tech. See our forum -> www.chinaphonearena.com

GizBeat
---
---