Does JiaYu Support 850/1900MHz? (AKA Difference Between Engineering Mode and Reality)
---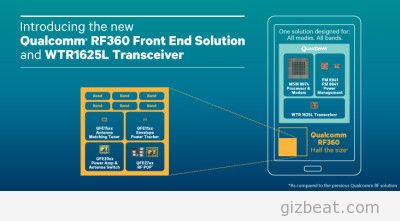 Often I see it posted in blogs and forums something to the effect of 'engineering mode says it has 850MHz, so it must be true'. Though no matter how much we wish it, it's simply not. MTK6589 and it's aging brothers MTK6577/MTK6575 etc…, all have chipset support for many GSM/WCDMA frequencies.
If you go into engineering mode through Mobile Uncle app or by dialing the code you will see them. This is only what the chipset supports – the phone will not be capable of using these frequencies, unless it contains a radio tuned to to the desired band.
To answer the question of the title. The answer is a solid NO. None of the current JiaYu phones (G2,G3,G4 Normal) have support for any WCDMA frequency other than 2100MHz.
Gizbeat hates to be the bearer of bad news. It would be great if the top budget brands supported 850 and 1900, but it's currently not the case. As to the reasons behind it, we can only guess. It could be a deal made with the carriers in China. Though it's certainly not an issue not being able to get licensing as THL, Zopo and Star all have 850.
I wrote an article a couple months back about Qualcomm coming out with the RF360 which supports a whopping 40 bands! It's generated surprisingly little comment or excitement here at Gizbeat and on Chinaphonearena, but this is one of the most exciting things to happen to phones in a long time and hopefully MTK follows suit with something equally 'worldly'.
Does JiaYu Support 850/1900MHz? (AKA Difference Between Engineering Mode and Reality)

https://www.gizbeat.com/2166/does-jiayu-support-8501900mhz-aka-difference-between-engineering-mode-and-reality/

https://www.gizbeat.com/wp-content/uploads/2013/06/rf-header3_1-450x233.jpg

https://www.gizbeat.com/wp-content/uploads/2013/06/rf-header3_1-150x150.jpg

JiaYu

MediaTek

Tech

Often I see it posted in blogs and forums something to the effect of 'engineering mode says it has 850MHz, so it must be true'. Though no matter how much we wish it, it's simply not. MTK6589 and it's aging brothers MTK6577/MTK6575 etc..., all have chipset support for many...

<img class="aligncenter size-large wp-image-2167" alt="rf-header3_1" src="http://gizbeat.com/wp-content/uploads/2013/06/rf-header3_1-400x221.jpg" width="400" height="221" />Often I see it posted in blogs and forums something to the effect of 'engineering mode says it has 850MHz, so it must be true'. Though no matter how much we wish it, it's simply not. MTK6589 and it's aging brothers MTK6577/MTK6575 etc..., all have chipset support for many GSM/WCDMA frequencies.<span id="more-2166"></span> If you go into engineering mode through Mobile Uncle app or by <a href="http://chinaphonearena.com/forum/showthread.php?tid=61&highlight=engineering+mode" target="_blank">dialing the code</a> you will see them. This is only what the chipset supports - the phone will not be capable of using these frequencies, unless it contains a radio tuned to to the desired band. To answer the question of the title. The answer is a solid NO. None of the current JiaYu phones (G2,G3,G4 Normal) have support for any WCDMA frequency other than 2100MHz. Gizbeat hates to be the bearer of bad news. It would be great if the top budget brands supported 850 and 1900, but it's currently not the case. As to the reasons behind it, we can only guess. It could be a deal made with the carriers in China. Though it's certainly not an issue not being able to get licensing as THL, Zopo and Star all have 850. I wrote an article a couple months back about <a title="Qualcomm Announces The RF360! 40-Band Radio!" href="http://gizbeat.com/1916/qualcomm-announces-the-rf360-40-band-radio/" target="_blank">Qualcomm coming out with the RF360</a> which supports a whopping 40 bands! It's generated surprisingly little comment or excitement here at Gizbeat and on <a href="http://chinaphonearena.com/forum/showthread.php?tid=27&highlight=rf360" target="_blank">Chinaphonearena</a>, but this is one of the most exciting things to happen to phones in a long time and hopefully MTK follows suit with something equally 'worldly'.

Damian Parsons

https://plus.google.com/107879368390224447304

admin@gizbeat.com

Administrator

Hi, I'm Damian Parsons. I've been working with Android phones since the first Droid came out. I'm fascinated by computers and technology. My first BBS were ran on an old Apple IIc and Commodore 64. I work hard to bring the latest updates to you every day - without all the boring fluff. Please subscribe to keep up on the newest China tech. See our forum -> www.chinaphonearena.com

GizBeat
---
---