30,000 On Antutu? Octa-Core (8-Core) MTK6592 Right Around The Corner!
---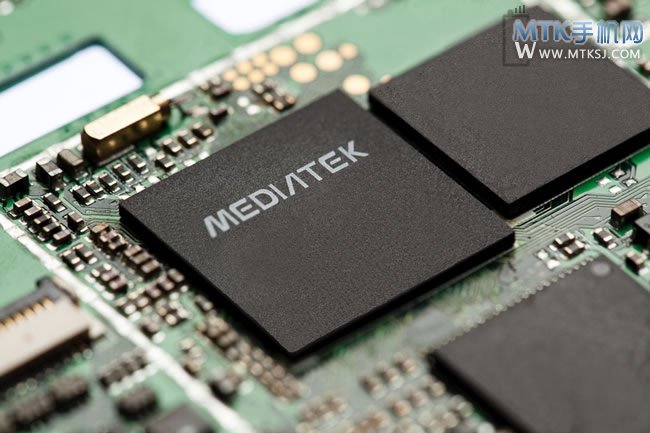 It seems like only yesterday when the first MTK6589 phone came out. It heralded a new era of China smartphones where every new MTK China phone available came with at least 1GB RAM and 4GB storage, and most with 720p LCDs. While 512MB may satisfy the casual/average user, it wasn't quite enough for power users and those who multi-task. Now there are more MTK6589 phones released than MTK6577. It seems like every day brings us a new quad-core model.
Now we have MTK6589T phones beginning to come on to the market. With a significant ramping of CPU and GPU juice, we're now able to play intensive 3D games at fair frame rates with 1080p. While I still recommend big gamers go with MTK6589T 720p if they can, the pickings are very slim in that area with most manufacturers competing with 1080p LCDs. Hopefully the future will see more 720p MTK6589T 'gameer' phones.
While we're waiting for the MTK6589T phones to flood the market, the 8-core MTK6592 is sneaking up on us. It's rumored Sony is playing with MTK6592 and the 8-core MTK6592 may be released as early as NOV 2013. The fact that Sony may be looking at MTKs 8-core is not far fetched, as Gizbeat predicted, Sony will be releasing an MTK smartphone – The Sony Xperia C S39H.
The rumors say the MTK6592 is set to use 28nm process, with eight A7 cores which can run simultaneously. They will be clocked from 1.7-2.0GHz and unlike some 4+4 CPUs, MTK6592 will have 8 physical cores capable of working simultaneously. It's reported that The MTK6592 MAY hit as high as 30,000 on Antutu!
Some in the industry say that an 8-core mobile won't see a 'real-world' improvement in performance over a quad-core A15 or A15+A7 (big-little) and I tend to think this might hold some truth. Though it's important to note, the people who doubt 8-core will show an improvement, they're talking specifically about over A15 or A15+A7 big-little. MTK6589 is quad-core A7. Running Micro CPU monitor in the background, I can tell that MTK6589 is often pushed to near max limits often when browsing with Chrome. 8-core may very well show modest real-world gains when it comes to CPU intensive operations, such as browsing and video decoding/encoding.
Irregardless of CPU and Android OS performance, the MTK6592 certainly will come SoC with a big improvement in GPU, and that's something gamers will be looking forward to, as Android games are becoming increasingly more taxing and advanced.
30,000 On Antutu? Octa-Core (8-Core) MTK6592 Right Around The Corner!

https://www.gizbeat.com/2205/30000-on-antutu-8-core-mtk6592-right-around-the-corner/

MediaTek

MTK6589T

MTK6592

Noteworthy

Tech

It seems like only yesterday when the first MTK6589 phone came out. It heralded a new era of China smartphones where every new MTK China phone available came with at least 1GB RAM and 4GB storage, and most with 720p LCDs. While 512MB may satisfy the casual/average user, it...

<img class="aligncenter" style="width: 650px; height: 433px;" alt="联发科mediatek" src="http://www.mtksj.com/uploads/allimg/121024/1-12102413022MM.jpg" /> It seems like only yesterday when the first MTK6589 phone came out. It heralded a new era of China smartphones where every new MTK China phone available came with at least 1GB RAM and 4GB storage, and most with 720p LCDs. While 512MB may satisfy the casual/average user, it wasn't quite enough for power users and those who multi-task. Now there are more MTK6589 phones released than MTK6577. It seems like every day brings us a new quad-core model.<span id="more-2205"></span> Now we have MTK6589T phones beginning to come on to the market. With a significant ramping of CPU and GPU juice, we're now able to play intensive 3D games at fair frame rates with 1080p. While I still recommend big gamers go with MTK6589T 720p if they can, the pickings are very slim in that area with most manufacturers competing with 1080p LCDs. Hopefully the future will see more 720p MTK6589T 'gameer' phones. While we're waiting for the MTK6589T phones to flood the market, the 8-core MTK6592 is sneaking up on us. It's rumored Sony is playing with MTK6592 and the 8-core MTK6592 may be released as early as NOV 2013. The fact that Sony may be looking at MTKs 8-core is not far fetched, <a title="Another Big Name Manufacturer Adopts MediaTek!" href="http://gizbeat.com/1360/another-big-name-manufacturer-adopts-mediatek/">as Gizbeat predicted,</a> Sony will be releasing an MTK smartphone - The Sony Xperia C S39H. The rumors say the MTK6592 is set to use 28nm process, with eight A7 cores which can run simultaneously. They will be clocked from 1.7-2.0GHz and unlike some 4+4 CPUs, MTK6592 will have 8 physical cores capable of working simultaneously. It's reported that The MTK6592 MAY hit as high as 30,000 on Antutu! Some in the industry say that an 8-core mobile won't see a 'real-world' improvement in performance over a quad-core A15 or A15+A7 (big-little) and I tend to think this might hold some truth. Though it's important to note, the people who doubt 8-core will show an improvement, they're talking specifically about over A15 or A15+A7 big-little. MTK6589 is quad-core A7. Running Micro CPU monitor in the background, I can tell that MTK6589 is often pushed to near max limits often when browsing with Chrome. 8-core may very well show modest real-world gains when it comes to CPU intensive operations, such as browsing and video decoding/encoding. Irregardless of CPU and Android OS performance, the MTK6592 certainly will come SoC with a big improvement in GPU, and that's something gamers will be looking forward to, as Android games are becoming increasingly more taxing and advanced.

Damian Parsons

https://plus.google.com/107879368390224447304

admin@gizbeat.com

Administrator

Hi, I'm Damian Parsons. I've been working with Android phones since the first Droid came out. I'm fascinated by computers and technology. My first BBS were ran on an old Apple IIc and Commodore 64. I work hard to bring the latest updates to you every day - without all the boring fluff. Please subscribe to keep up on the newest China tech. See our forum -> www.chinaphonearena.com

GizBeat
---
---