Super-Breaking! More MTK6592 8-core/octa-core Details!
---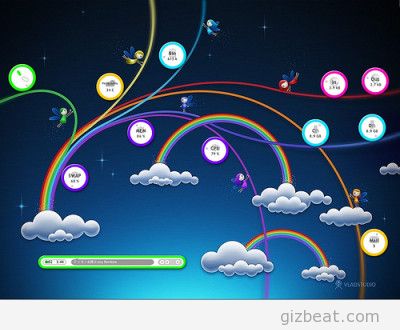 Finally some solid MTK6592 news. Rumors about MTK6592 have abounded and now we've got some word directly from MTK Managing Director, Mr. Zhu Shangzu. After rumors circulating had insiders frustrated, Mr. Shangzu finally engaged us with some dialogue. Though I'm not sure we're any clearer on exactly what the MTK6592 will sport, it's good to have confirmation that MTK is working on it.
First up, pin-compatibility. The MTK6592 will be pin-compatible with MTK6582. What's that mean? It means that phones manufactured and made for MTK6582 will enable manufacturers to simply swap out chips, without having to change anything else hardware-wise in the phone. Similar to a computer motherboard which accepts the same socket CPUs. This will greatly speed up time to market.
The MTK6592 will be using 28nm process with 8 A7 cores clocked at up to 2GHz.
Now for the whammy… Current rumor is that MTK6592 may not be going with PowerVR SGX554MP or SGX544MP, but may be going with Mali Quad-Core GPU instead! Though which specific Mali Quad-Core GPU it will be wasn't made clear. This is a huge change for MTK who has been using PowerVR SGX GPUs for the last several generations of MTK chips.
The time to market is expected to be 'early 2014' with the chips being released to manufacturers sometime around November 2013.
Super-Breaking! More MTK6592 8-core/octa-core Details!

https://www.gizbeat.com/2225/super-breaking-more-mtk6592-8-coreocta-core-details/

https://www.gizbeat.com/wp-content/uploads/2013/07/mtk6592-8core-octacore-450x364.jpg

https://www.gizbeat.com/wp-content/uploads/2013/07/mtk6592-8core-octacore-150x150.jpg

MediaTek

MTK6592

Noteworthy

Finally some solid MTK6592 news. Rumors about MTK6592 have abounded and now we've got some word directly from MTK Managing Director, Mr. Zhu Shangzu. After rumors circulating had insiders frustrated, Mr. Shangzu finally engaged us with some dialogue. Though I'm not sure we're any clearer on exactly what the...

</i> Finally some solid MTK6592 news. <a title="MediaTek MTK6592 8-Core (Octa-Core) Update!" href="http://gizbeat.com/2216/mediatek-mtk6592-8-core-octa-core-update/">Rumors about MTK6592</a> have abounded and now we've got some word directly from MTK Managing Director, Mr. Zhu Shangzu. After rumors circulating had insiders frustrated, Mr. Shangzu finally engaged us with some dialogue. Though I'm not sure we're any clearer on exactly what the MTK6592 will sport, it's good to have confirmation that MTK is working on it.<span id="more-2225"></span> First up, pin-compatibility. The MTK6592 will be pin-compatible with MTK6582. What's that mean? It means that phones manufactured and made for MTK6582 will enable manufacturers to simply swap out chips, without having to change anything else hardware-wise in the phone. Similar to a computer motherboard which accepts the same socket CPUs. This will greatly speed up time to market. The MTK6592 will be using 28nm process with 8 A7 cores clocked at up to 2GHz. Now for the whammy... Current rumor is that MTK6592 may not be going with PowerVR SGX554MP or SGX544MP, but may be going with Mali Quad-Core GPU instead! Though which specific Mali Quad-Core GPU it will be wasn't made clear. This is a huge change for MTK who has been using PowerVR SGX GPUs for the last several generations of MTK chips. The time to market is expected to be 'early 2014' with the chips being released to manufacturers sometime around November 2013.

Damian Parsons

https://plus.google.com/107879368390224447304

admin@gizbeat.com

Administrator

Hi, I'm Damian Parsons. I've been working with Android phones since the first Droid came out. I'm fascinated by computers and technology. My first BBS were ran on an old Apple IIc and Commodore 64. I work hard to bring the latest updates to you every day - without all the boring fluff. Please subscribe to keep up on the newest China tech. See our forum -> www.chinaphonearena.com

GizBeat
---
---