China Phones vs Popular Name Brand Phones – 1,2,3: Fight! (Part 1)
---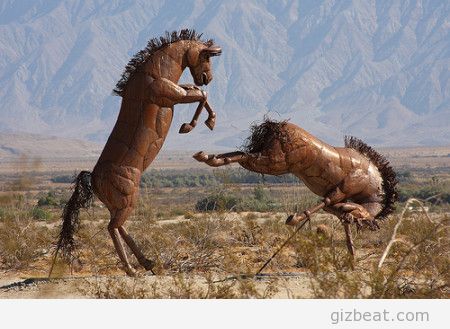 Recently I saw a post at chinaphonearena.com asking how the iNew i6000 fared when put up against late model HTCs, Samsungs and LGs. I thought it was a good opportunity to make a general, basic post comparing China phones to popular name brand phones and what one should expect when purchasing a China phone.
Are recent China phones as fast as models such as Samsung, HTC, and LG?
The quick and dirty answer is – 'no'. However it's not quite so simple. While the late model Samsungs, HTCs, LGs will score about double late model China phones on tests such as Antutu, the bigger question is, how does that affect me? The answer is – 'not so much'. Unless you're a hardcore gamer, rendering video, or encoding video, most users will never know the difference. The reason being that current China phones provide enough juice for Android to run smoothly. MTK6589 with 720p, and MTK6589T with 1080p or 720p, is more than enough to provide a very smooth Android experience. An experience that will differ little from if you were using a late model popular name brand.
One of the caveats here is that, while if you're playing casual games, you'll likely never notice a difference, playing the latest intensive 3D games that really tax the GPU will show a difference. Simply, you'll get better frame rates in intensive 3D games with the new popular name brand phones than new China phones. That's not to say that MTK6589 and MTK6589T gaming isn't pleasant and capable, because it is, but modern popular name brand phones will give a smoother experience with games such as the latest iterations of Nova, Modern Combat, and other intensive modern 3D shooters.
Up next: Are the inner components (processor, video, audio, wireless) as good?
Please add your thoughts and comments below, and/or come by the thread that sparked the article.
China Phones vs Popular Name Brand Phones – 1,2,3: Fight! (Part 1)

https://www.gizbeat.com/2347/china-phones-vs-popular-name-brand-phones-123-fight-part-1/

https://www.gizbeat.com/wp-content/uploads/2013/10/china-phone-fight-samsung-450x326.jpg

https://www.gizbeat.com/wp-content/uploads/2013/10/china-phone-fight-samsung-150x150.jpg

MTK6589T

Noteworthy

Samsung

Recently I saw a post at chinaphonearena.com asking how the iNew i6000 fared when put up against late model HTCs, Samsungs and LGs. I thought it was a good opportunity to make a general, basic post comparing China phones to popular name brand phones and what one should expect...

Recently I saw a <a href="http://chinaphonearena.com/forum/Thread-NEW-TO-China-Phones" target="_blank">post at chinaphonearena.com</a> asking how the iNew i6000 fared when put up against late model HTCs, Samsungs and LGs. I thought it was a good opportunity to make a general, basic post comparing China phones to popular name brand phones and what one should expect when purchasing a China phone.<span id="more-2347"></span> <span style="text-decoration: underline;"><strong>Are recent China phones as fast as models such as Samsung, HTC, and LG?</strong></span> The quick and dirty answer is - 'no'. However it's not quite so simple. While the late model Samsungs, HTCs, LGs will score about double late model China phones on tests such as Antutu, the bigger question is, how does that affect me? The answer is - 'not so much'. Unless you're a hardcore gamer, rendering video, or encoding video, most users will never know the difference. The reason being that current China phones provide enough juice for Android to run smoothly. MTK6589 with 720p, and MTK6589T with 1080p or 720p, is more than enough to provide a very smooth Android experience. An experience that will differ little from if you were using a late model popular name brand. One of the caveats here is that, while if you're playing casual games, you'll likely never notice a difference, playing the latest intensive 3D games that really tax the GPU will show a difference. Simply, you'll get better frame rates in intensive 3D games with the new popular name brand phones than new China phones. That's not to say that MTK6589 and MTK6589T gaming isn't pleasant and capable, because it is, but modern popular name brand phones will give a smoother experience with games such as the latest iterations of Nova, Modern Combat, and other intensive modern 3D shooters. Up next: Are the inner components (processor, video, audio, wireless) as good? Please add your thoughts and comments below, and/or come by <a href="http://chinaphonearena.com/forum/Thread-NEW-TO-China-Phones" target="_blank">the thread that sparked the article</a>.

Damian Parsons

https://plus.google.com/107879368390224447304

admin@gizbeat.com

Administrator

Hi, I'm Damian Parsons. I've been working with Android phones since the first Droid came out. I'm fascinated by computers and technology. My first BBS were ran on an old Apple IIc and Commodore 64. I work hard to bring the latest updates to you every day - without all the boring fluff. Please subscribe to keep up on the newest China tech. See our forum -> www.chinaphonearena.com

GizBeat
---
---