MTK6592 Race Heating Up! More TCL To Be First Rumors!
---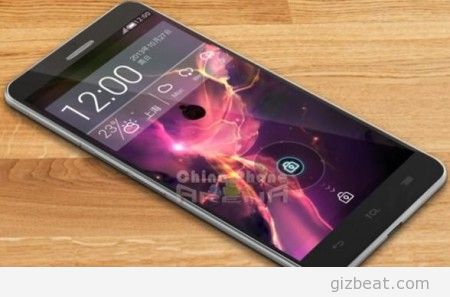 The race is on to the first MTK6592 release, and here's some further news that TCL may be first out the gate. Only time will tell, but it certainly seems the Chinese are eager for TCL to take the prize judging by the amount of news regarding TCL.
The newest tidbit is of what is reputedly codenamed 'TCL Diablo X'. The rumor goes that the Diablo X will be narrow framed with a metal surround, carry a 6″ 1080p LCD, 2.0GHz MTK6592, 2GB RAM, and have a 13MP camera.
Though 6″ is too large a phone for my tastes, if the slick looks of this mockup and the killer name are anything to go by, this will be a winner for those who like big screened smartphones.
MTK6592 Race Heating Up! More TCL To Be First Rumors!

https://www.gizbeat.com/2385/mtk6592-race-heating-up-more-tcl-to-be-first-rumors/

https://www.gizbeat.com/wp-content/uploads/2013/10/mtk6592-tcl-diablo-x1-450x290.jpg

https://www.gizbeat.com/wp-content/uploads/2013/10/mtk6592-tcl-diablo-x1-150x150.jpg

MTK6592

The race is on to the first MTK6592 release, and here's some further news that TCL may be first out the gate. Only time will tell, but it certainly seems the Chinese are eager for TCL to take the prize judging by the amount of news regarding TCL. The newest...

<img class="aligncenter size-large wp-image-2387" alt="mtk6592-tcl-diablo-x" src="http://gizbeat.com/wp-content/uploads/2013/10/mtk6592-tcl-diablo-x1-450x297.jpg" width="450" height="297" />The race is on to the first MTK6592 release, and here's some further news that TCL may be first out the gate. Only time will tell, but it certainly seems the Chinese are eager for TCL to take the prize judging by the amount of <a title="Sneak Peak At The MTK6592 Motherboard & TCL To Release MTK6592 In November?" href="http://gizbeat.com/2376/sneak-peak-at-the-mtk6592-motherboard-tcl-to-release-mtk6592-in-november/">news regarding TCL.</a><span id="more-2385"></span> The newest tidbit is of what is reputedly codenamed 'TCL Diablo X'. The rumor goes that the Diablo X will be narrow framed with a metal surround, carry a 6" 1080p LCD, 2.0GHz MTK6592, 2GB RAM, and have a 13MP camera. Though 6" is too large a phone for my tastes, if the slick looks of this mockup and the killer name are anything to go by, this will be a winner for those who like big screened smartphones.

Damian Parsons

https://plus.google.com/107879368390224447304

admin@gizbeat.com

Administrator

Hi, I'm Damian Parsons. I've been working with Android phones since the first Droid came out. I'm fascinated by computers and technology. My first BBS were ran on an old Apple IIc and Commodore 64. I work hard to bring the latest updates to you every day - without all the boring fluff. Please subscribe to keep up on the newest China tech. See our forum -> www.chinaphonearena.com

GizBeat
---
---