MTK6582 From MediaTek? The New MTK Lineup.
---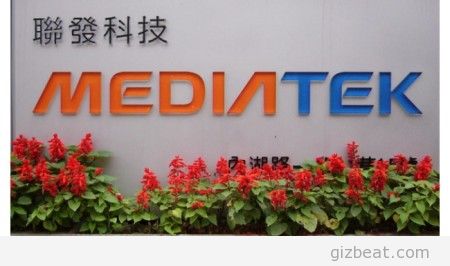 MTK6582 has quietly snuck up on us and is now being offered in several phone models. There is some conflicting information however, as the Chinese news outlets have MTK6582 with Mali400 MP2, but many sellers have the GPU as PowerVR SGX544. Yet another shining example of great communication between sellers and manufacturers. It's also possible there were two different versions of MTK6582, but we're leaning towards not. We're assuming this is a mistake on the sellers part, and the GPU is actually Mali-400 MP2 in all MTK6582 phones.
It's interesting to note that so far, the MTK6582 is being used in cheaper 480p and 540p phones. The CPU is 1.3GHz as opposed to 1.5GHz in the MTK6589. Also, I have yet to see a 720p or 1080p model with MTK6582 in it. It looks as if the MTK6582 is geared towards being the new budget MTK SoC.
This all seems part of MediaTek's plan to switch over to a completely new lineup of chips with Mali GPU. The chart shows:
MTK6572, an old chip model with Mali-400 MP1
MTK6582, newer chip model number with Mali-400 MP2
MTK6588, newer chip model number with Mali-450 MP4@600MHz
MTK6592, newer chip model number with Mali-450 MP4@700MHz
It's interesting that the charts show MTK6572, as this is an old chip model number from a couple years back. Also, initially the MTK6588 was reported to be used as the model number for what is now MTK6589, but either the Chinese news had things confused or MediaTek changed their minds and scratched 6588 and used 6589 instead. As is the case with much of Chinese marketing, this is a question that will likely remain eternally unanswered.
MTK6582 From MediaTek? The New MTK Lineup.

https://www.gizbeat.com/2389/mtk6582-from-mediatek-the-new-mtk-lineup/

https://www.gizbeat.com/wp-content/uploads/2013/11/650x342xmediatek-450x257.jpg

https://www.gizbeat.com/wp-content/uploads/2013/11/650x342xmediatek-150x150.jpg

MTK6572

MTK6582

MTK6588

MTK6592

MTK6582 has quietly snuck up on us and is now being offered in several phone models. There is some conflicting information however, as the Chinese news outlets have MTK6582 with Mali400 MP2, but many sellers have the GPU as PowerVR SGX544. Yet another shining example of great communication between...

<img class="aligncenter size-large wp-image-2390" alt="650x342xmediatek" src="http://gizbeat.com/wp-content/uploads/2013/11/650x342xmediatek-450x266.jpg" width="450" height="266" />MTK6582 has quietly snuck up on us and is now being offered in several phone models. There is some conflicting information however, as the <a href="http://gizbeat.com/2382/mtk6592-to-get-mali-450mp4-two-new-soc-from-mediatek/">Chinese news outlets have MTK6582 with Mali400 MP2</a>, but many sellers have the GPU as PowerVR SGX544.<span id="more-2389"></span> Yet another shining example of great communication between sellers and manufacturers. It's also possible there were two different versions of MTK6582, but we're leaning towards not. We're assuming this is a mistake on the sellers part, and the GPU is actually Mali-400 MP2 in all MTK6582 phones. It's interesting to note that so far, the MTK6582 is being used in cheaper 480p and 540p phones. The CPU is 1.3GHz as opposed to 1.5GHz in the MTK6589. Also, I have yet to see a 720p or 1080p model with MTK6582 in it. It looks as if the MTK6582 is geared towards being the new budget MTK SoC. This all seems part of MediaTek's plan to switch over to a completely new lineup of chips with Mali GPU. <a title="MTK6592 Race Heating Up! More TCL To Be First Rumors!" href="http://gizbeat.com/2385/mtk6592-race-heating-up-more-tcl-to-be-first-rumors/">The chart shows</a>: <ul> <li>MTK6572, an old chip model with Mali-400 MP1</li> <li>MTK6582, newer chip model number with Mali-400 MP2</li> <li>MTK6588, newer chip model number with Mali-450 MP4@600MHz</li> <li>MTK6592, newer chip model number with Mali-450 MP4@700MHz</li> </ul> It's interesting that <a href="http://gizbeat.com/2385/mtk6592-race-heating-up-more-tcl-to-be-first-rumors/">the charts show MTK6572</a>, as this is an old chip model number from a couple years back. Also, initially the MTK6588 was reported to be used as the model number for what is now MTK6589, but either the Chinese news had things confused or MediaTek changed their minds and scratched 6588 and used 6589 instead. As is the case with much of Chinese marketing, this is a question that will likely remain eternally unanswered.

Damian Parsons

https://plus.google.com/107879368390224447304

admin@gizbeat.com

Administrator

Hi, I'm Damian Parsons. I've been working with Android phones since the first Droid came out. I'm fascinated by computers and technology. My first BBS were ran on an old Apple IIc and Commodore 64. I work hard to bring the latest updates to you every day - without all the boring fluff. Please subscribe to keep up on the newest China tech. See our forum -> www.chinaphonearena.com

GizBeat
---
---