MediaTek MTK Sales Up In Q3
---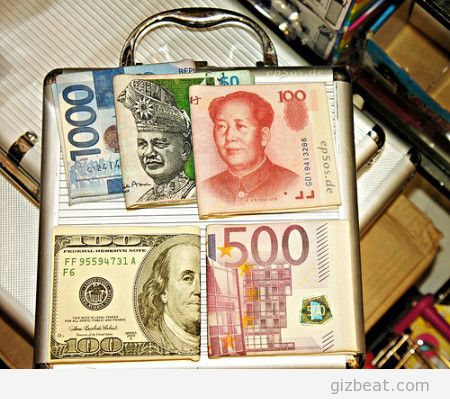 Just in – MediaTek sales are up 17.2% in Q3 compared to Q2. Whether it's due to an increase in demand in smartphones, or due to MediaTek tromping the competition is unknown. Regardless, sales rising is always better than sales falling and it's good to see them making some further headway into the market.
Forecasts predicted a 5-13% increase. However, they far overshot that mark with their 17.2% increase which amounts to NT$39 billion (USD 1.3 billion).
The current forecast for handsets sold with MediaTek solutions is 200 million units. 2014 expects to see 10% of smart phones carrying a MTK Octa-Core 8-core) SoC.
MTK MediaTek stocks remain in 'BUY' status according to Deutsche Securities.
MediaTek MTK Sales Up In Q3

https://www.gizbeat.com/2393/mediatek-mtk-sales-up-in-q3/

https://www.gizbeat.com/wp-content/uploads/2013/11/money-mtk6592-450x396.jpg

https://www.gizbeat.com/wp-content/uploads/2013/11/money-mtk6592-150x150.jpg

MediaTek

Noteworthy

Just in - MediaTek sales are up 17.2% in Q3 compared to Q2. Whether it's due to an increase in demand in smartphones, or due to MediaTek tromping the competition is unknown. Regardless, sales rising is always better than sales falling and it's good to see them making some...

Just in - MediaTek sales are up 17.2% in Q3 compared to Q2. Whether it's due to an increase in demand in smartphones, or due to MediaTek tromping the competition is unknown. Regardless, sales rising is always better than sales falling and it's good to see them making some further headway into the market.<span id="more-2393"></span> Forecasts predicted a 5-13% increase. However, they far overshot that mark with their 17.2% increase which amounts to NT$39 billion (USD 1.3 billion). The current forecast for handsets sold with MediaTek solutions is 200 million units. 2014 expects to see 10% of smart phones carrying a MTK Octa-Core 8-core) SoC. MTK MediaTek stocks remain in 'BUY' status according to Deutsche Securities.

Damian Parsons

https://plus.google.com/107879368390224447304

admin@gizbeat.com

Administrator

Hi, I'm Damian Parsons. I've been working with Android phones since the first Droid came out. I'm fascinated by computers and technology. My first BBS were ran on an old Apple IIc and Commodore 64. I work hard to bring the latest updates to you every day - without all the boring fluff. Please subscribe to keep up on the newest China tech. See our forum -> www.chinaphonearena.com

GizBeat
---
---