MediaTek MTK To Create LTE SoC (System On Chip)!
---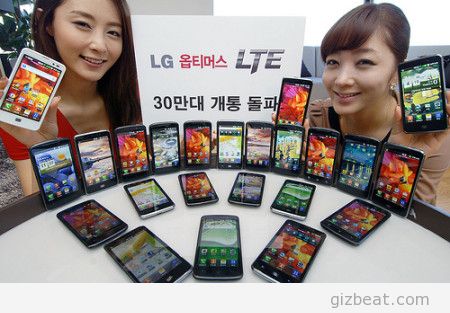 While it's much been speculated that MediaTek chips will eventually support LTE on-board, the details are still slightly sketchy. Whether that's because MediaTek MTK is intentionally be secretive, or whether the details haven't been finalized yet, is unknown.
If you're not already wondering, the big question here is – "Will LTE in future MediaTek chips support my country's frequency?". The sad part is that the world still hasn't gotten it together. If anything, LTE frequencies are more varied than they are with 3G. One can only hope that MTK will be smart enough to make chips that will support LTE worldwide.
So far we know that the LTE will be on-board future chips. It will literally be part of the chip. Assuming they include popular worldwide LTE frequencies, this will be great news as phone manufacturer's will no longer have to worry about integrating separate radios.
The future LTE SoC will include support for TD-LTE, FDD-LTE, TD-SCDMA, WCDMA and GSM / EDGE.
This new breed of LTE SoC should be coming out as soon as mid-2014.
In other MediaTek news, it's been reported that they'll be manufacturing chips with 20nm and 16nm process in the coming year (2014).
Another interesting article you might want to check out is Qualcomm's answer to the frequency wars. MediaTek seriously needs to get on the ball here if they want to compete, as the amazing 40-band RF360, which has been around for awhile now, is already is included in units such as Nexus 5.
MediaTek MTK To Create LTE SoC (System On Chip)!

https://www.gizbeat.com/2400/mediatek-mtk-to-create-lte-soc-system-on-chip/

https://www.gizbeat.com/wp-content/uploads/2013/11/mediatek-lte-450x310.jpg

https://www.gizbeat.com/wp-content/uploads/2013/11/mediatek-lte-150x150.jpg

MediaTek

Noteworthy

Qualcomm

While it's much been speculated that MediaTek chips will eventually support LTE on-board, the details are still slightly sketchy. Whether that's because MediaTek MTK is intentionally be secretive, or whether the details haven't been finalized yet, is unknown. If you're not already wondering, the big question here is - 'Will...

While it's much been speculated that MediaTek chips will eventually support LTE on-board, the details are still slightly sketchy. Whether that's because MediaTek MTK is intentionally be secretive, or whether the details haven't been finalized yet, is unknown.<span id="more-2400"></span> If you're not already wondering, the big question here is - "Will LTE in future MediaTek chips support my country's frequency?". The sad part is that the world still hasn't gotten it together. If anything, LTE frequencies are more varied than they are with 3G. One can only hope that MTK will be smart enough to make chips that will support LTE worldwide. So far we know that the LTE will be on-board future chips. It will literally be part of the chip. Assuming they include popular worldwide LTE frequencies, this will be great news as phone manufacturer's will no longer have to worry about integrating separate radios. The future LTE SoC will include support for TD-LTE, FDD-LTE, TD-SCDMA, WCDMA and GSM / EDGE. This new breed of LTE SoC should be coming out as soon as mid-2014. In other MediaTek news, it's been reported that they'll be manufacturing chips with 20nm and 16nm process in the coming year (2014). Another interesting article you might want to check out is <a title="Qualcomm Announces The RF360! 40-Band Radio!" href="http://gizbeat.com/1916/qualcomm-announces-the-rf360-40-band-radio/">Qualcomm's answer to the frequency wars.</a> MediaTek seriously needs to get on the ball here if they want to compete, as the amazing 40-band RF360, which has been around for awhile now, is already is included in units such as Nexus 5.

Damian Parsons

https://plus.google.com/107879368390224447304

admin@gizbeat.com

Administrator

Hi, I'm Damian Parsons. I've been working with Android phones since the first Droid came out. I'm fascinated by computers and technology. My first BBS were ran on an old Apple IIc and Commodore 64. I work hard to bring the latest updates to you every day - without all the boring fluff. Please subscribe to keep up on the newest China tech. See our forum -> www.chinaphonearena.com

GizBeat
---
---