Huawei To Release Bargain 8-Core MTK6592 Phone!
---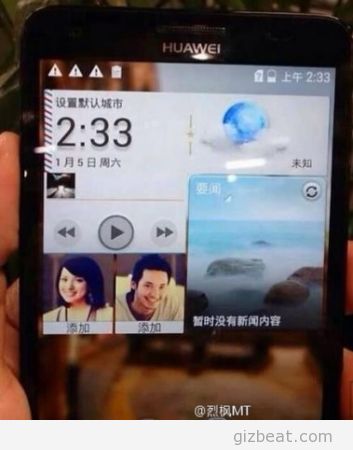 Huawei generally releases smartphones in the higher price end and with Qualcomm SoC. Now they've announced there will be a MT6592 Huawei coming out before year's end. The screen is said to take up a larger portion of the front real estate than your standard smartphone. It's rumored the phone will carry a 5.0 LCD.
Gizbeat is very interested to see what Huawei comes up with. They're an international brand, and if they can produce a well specced phone with MT6592 at a decent price, this could become a very recommendable option.
Huawei To Release Bargain 8-Core MTK6592 Phone!

https://www.gizbeat.com/2417/huawei-to-release-bargain-8-core-mtk6592-phone/

https://www.gizbeat.com/wp-content/uploads/2013/11/mtk6592-huawai.jpg

https://www.gizbeat.com/wp-content/uploads/2013/11/mtk6592-huawai-150x150.jpg

Huawei

MTK6592

Noteworthy

Huawei generally releases smartphones in the higher price end and with Qualcomm SoC. Now they've announced there will be a MT6592 Huawei coming out before year's end. The screen is said to take up a larger portion of the front real estate than your standard smartphone. It's rumored the...

<img class="aligncenter size-large wp-image-2418" alt="mtk6592-huawai" src="http://gizbeat.com/wp-content/uploads/2013/11/mtk6592-huawai-353x450.jpg" width="353" height="450" />Huawei generally releases smartphones in the higher price end and with Qualcomm SoC.<span id="more-2417"></span> Now they've announced there will be a MT6592 Huawei coming out before year's end. The screen is said to take up a larger portion of the front real estate than your standard smartphone. It's rumored the phone will carry a 5.0 LCD. Gizbeat is very interested to see what Huawei comes up with. They're an international brand, and if they can produce a well specced phone with MT6592 at a decent price, this could become a very recommendable option.

Damian Parsons

https://plus.google.com/107879368390224447304

admin@gizbeat.com

Administrator

Hi, I'm Damian Parsons. I've been working with Android phones since the first Droid came out. I'm fascinated by computers and technology. My first BBS were ran on an old Apple IIc and Commodore 64. I work hard to bring the latest updates to you every day - without all the boring fluff. Please subscribe to keep up on the newest China tech. See our forum -> www.chinaphonearena.com

GizBeat
---
---