Zopo ZP998 Officially Released Today! ZP998 Antutu Score!
---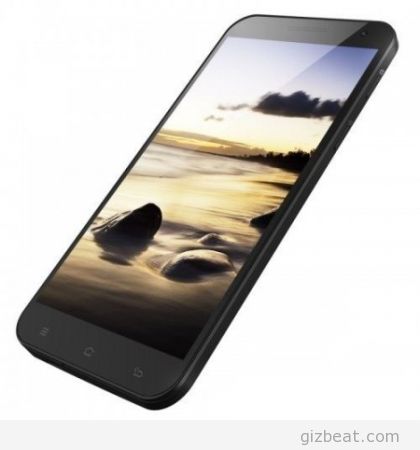 Zopo ZP998 official release party was held today. It's still not listed for sale so it's very difficult to call the phone 'released'.
It's actually quite surprising this release party has been held, because it's not even for presale at any Aliexpress shop. Still, it's good news and means the first MT6592 phones are well on their way. We should see the first models hit within the next couple weeks.
What we do know is that the benchmarks touted by MediaTek are true to what they showed in Shenzhen yesterday. The 1.7GHz Zopo ZP998 scored an excellent 28,118. An amazing accomplishment seeing that the last generation (MTK6589T) scored in the 15,000 range. This means they've nearly doubled the power within 1 year. In fact, the 2.0GHz MTK6592 scores 30,000 on Antutu so it's literally double. Will we se 60,000 on Antutu in 2014?
As I posted yesterday, the MT6592 Zopo ZP998 is the phone to look hard at, if you're in the market for a new phone in the near future and can afford the $300 price tag. The actual specs have it sporting a 5.5″ LCD and I'm somewhat disappointed they didn't make this a 5.0″ model, but I'm not surprised, as the trend seems to be towards phones getting bigger and bigger.
Zopo ZP998 Officially Released Today! ZP998 Antutu Score!

https://www.gizbeat.com/2492/zopo-zp998-officially-released-today-zp998-antutu-score/

https://www.gizbeat.com/wp-content/uploads/2013/11/zp998-mtk6592-450x477.jpg

https://www.gizbeat.com/wp-content/uploads/2013/11/zp998-mtk6592-150x150.jpg

MTK6592

Zopo

Zopo ZP998 official release party was held today. It's still not listed for sale so it's very difficult to call the phone 'released'. It's actually quite surprising this release party has been held, because it's not even for presale at any Aliexpress shop. Still, it's good news and means the...

<img class="aligncenter size-large wp-image-2493" alt="zp998-mtk6592" src="http://gizbeat.com/wp-content/uploads/2013/11/zp998-mtk6592-420x450.jpg" width="420" height="450" />Zopo ZP998 official release party was held today. <span id="more-2492"></span>It's still not listed for sale so it's very difficult to call the phone 'released'. It's actually quite surprising this release party has been held, because it's not even for presale at any Aliexpress shop. Still, it's good news and means the first MT6592 phones are well on their way. We should see the first models hit within the next couple weeks. What we do know is that the benchmarks touted by MediaTek are true to <a title="MTK6592 Antutu Review Benchmarks! MT6592 vs Qualcomm 800!" href="http://gizbeat.com/2479/mtk6592-antutu-review-benchmarks-mt6592-vs-qualcomm-800/">what they showed in Shenzhen yesterday</a>. The 1.7GHz Zopo ZP998 scored an excellent 28,118. An amazing accomplishment seeing that the last generation (MTK6589T) scored in the 15,000 range. This means they've nearly doubled the power within 1 year. In fact, the 2.0GHz MTK6592 scores 30,000 on Antutu so it's literally double. Will we se 60,000 on Antutu in 2014? <a title="List Of 32 Upcoming MTK6592 Phones!" href="http://gizbeat.com/2468/list-of-32-upcoming-mtk6592-phones/">As I posted yesterday</a>, the MT6592 Zopo ZP998 is the phone to look hard at, if you're in the market for a new phone in the near future and can afford the $300 price tag. The actual specs have it sporting a 5.5" LCD and I'm somewhat disappointed they didn't make this a 5.0" model, but I'm not surprised, as the trend seems to be towards phones getting bigger and bigger.

Damian Parsons

https://plus.google.com/107879368390224447304

admin@gizbeat.com

Administrator

Hi, I'm Damian Parsons. I've been working with Android phones since the first Droid came out. I'm fascinated by computers and technology. My first BBS were ran on an old Apple IIc and Commodore 64. I work hard to bring the latest updates to you every day - without all the boring fluff. Please subscribe to keep up on the newest China tech. See our forum -> www.chinaphonearena.com

GizBeat
---
---