MTK6592 TCL Idol X+ Preview!
---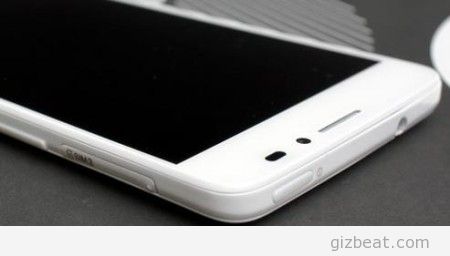 China seems to love TCL. The amount of news coming out about them possibly releasing the first MTK6592 phone surpasses news about all other manufacturers. The Idol X+ is what's on our plate today.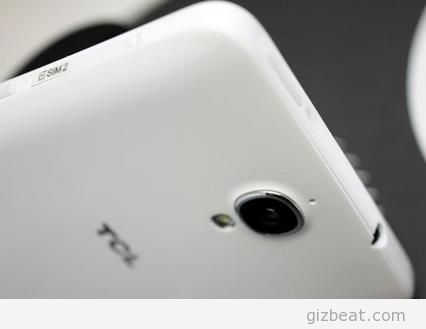 The looks are similar to the current MTK6589 Idol X, but there are some slight changes. The biggest rumored change is the addition of an SD slot. This is huge, and I think an excellent move by TCL if the rumors end up being true. I slammed TCL a preview of the TCL Hero Y910 due to the lack of a swappable battery and SD slot. The addition of SD expansion is a huge plus for this phone, as I really like the styling and TCL makes a great unit.
It's reported the TCL Idol X+ will be a super slim 6.9mm. Excellent. 2GB RAM/16GB storage. If the rumors regarding expandable storage are true, the 16GB storage is fine. If not, it's a bit on the slim side. A 13MP rear camera round out the expected specifications.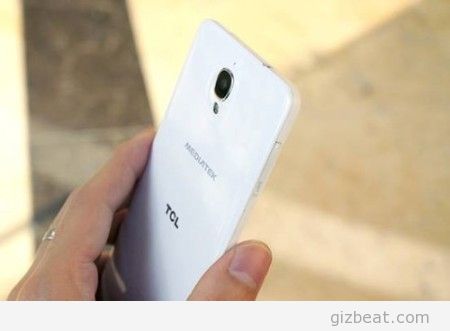 It's still widely speculated in China that TCL will be the first to mass release an MT6592 phone. We can only wait and see. News regarding the ZP998 being the first was premature. Zopo had a big party regarding the release, but this turned out to be nothing more than a sham of sorts. One site has the ZP998 for pre-sale, however it's with the disclaimer "Shipping after one month". We won't hold our breath. Still looking forward to see who the winner is in the first out the door MT6592 race.
MTK6592 TCL Idol X+ Preview!

https://www.gizbeat.com/2527/mtk6592-tcl-idol-x-preview/

https://www.gizbeat.com/wp-content/uploads/2013/11/mtk6592-tcl-idol-x+1-450x328.jpg

https://www.gizbeat.com/wp-content/uploads/2013/11/mtk6592-tcl-idol-x+1-150x150.jpg

MTK6592

China seems to love TCL. The amount of news coming out about them possibly releasing the first MTK6592 phone surpasses news about all other manufacturers. The Idol X+ is what's on our plate today. The looks are similar to the current MTK6589 Idol X, but there are some slight...

<img class="aligncenter size-large wp-image-2538" alt="tcl-idol-x+-3" src="http://gizbeat.com/wp-content/uploads/2013/11/tcl-idol-x+-31-450x256.jpg" width="450" height="256" /> China seems to love TCL. The amount of <a title="MTK6592 Race Heating Up! More TCL To Be First Rumors!" href="http://gizbeat.com/2385/mtk6592-race-heating-up-more-tcl-to-be-first-rumors/">news coming out about them possibly releasing the first MTK6592 phone</a> surpasses news about all other manufacturers. The Idol X+ is what's on our plate today.<span id="more-2527"></span><img class="aligncenter size-large wp-image-2539" alt="tcl-idol-x+-2" src="http://gizbeat.com/wp-content/uploads/2013/11/tcl-idol-x+-2.jpg" width="426" height="329" /> The looks are similar to the <a href="http://chinaphonecompare.com/home/27-tcl-idol-x-s950-review-2gb-16gb-mtk6589t-1080p.html" target="_blank">current MTK6589 Idol X</a>, but there are some slight changes. The biggest rumored change is the addition of an SD slot. This is huge, and I think an excellent move by TCL if the rumors end up being true. <a href="http://chinaphonecompare.com/home/51-tcl-hero-n3-y910-review-2gb-16gb-mtk6589t-1080p-otg.html" target="_blank">I slammed TCL a preview of the TCL Hero Y910</a> due to the lack of a swappable battery and SD slot. The addition of SD expansion is a huge plus for this phone, as I really like the styling and TCL makes a great unit. It's reported the TCL Idol X+ will be a super slim 6.9mm. Excellent. 2GB RAM/16GB storage. If the rumors regarding expandable storage are true, the 16GB storage is fine. If not, it's a bit on the slim side. A 13MP rear camera round out the expected specifications.<img class="aligncenter size-large wp-image-2540" alt="mtk6592-tcl-idol-x+" src="http://gizbeat.com/wp-content/uploads/2013/11/mtk6592-tcl-idol-x+1-450x331.jpg" width="450" height="331" /> It's still widely speculated in China that TCL will be the first to mass release an MT6592 phone. We can only wait and see. News regarding the ZP998 being the first was premature. <a title="Zopo ZP998 Officially Released Today! ZP998 Antutu Score!" href="http://gizbeat.com/2492/zopo-zp998-officially-released-today-zp998-antutu-score/">Zopo had a big party regarding the release</a>, but this turned out to be nothing more than a sham of sorts. One site has the ZP998 for pre-sale, however it's with the disclaimer "Shipping after one month". We won't hold our breath. Still looking forward to see who the winner is in the first out the door MT6592 race.

Damian Parsons

https://plus.google.com/107879368390224447304

admin@gizbeat.com

Administrator

Hi, I'm Damian Parsons. I've been working with Android phones since the first Droid came out. I'm fascinated by computers and technology. My first BBS were ran on an old Apple IIc and Commodore 64. I work hard to bring the latest updates to you every day - without all the boring fluff. Please subscribe to keep up on the newest China tech. See our forum -> www.chinaphonearena.com

GizBeat
---
---