ZTE Switches From Snapdragon 600 To MT6592 With ZTE S221!
---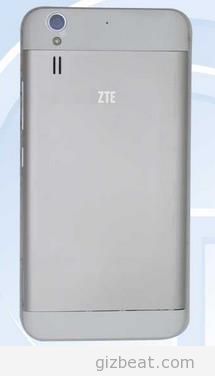 Sooner or later you knew the big boys were going to jump on for the ride. ZTE is a very well known brand and they make great phones at the right price. Most of their line is bargain priced or mid-priced phones.
The MTK6592 ZTE S221 was originally touted to use Snapdragon 600, but have now switched over to MT6592.
The S221 reportedly will have a 5.5″ LCD@1080p and 2500mA battery. The design is slim coming in at 7.9mm
ZTE Switches From Snapdragon 600 To MT6592 With ZTE S221!

https://www.gizbeat.com/2641/zte-switches-from-snapdragon-600-to-mt6592-with-zte-s221/

https://www.gizbeat.com/wp-content/uploads/2013/12/zte-mt6592.jpg

https://www.gizbeat.com/wp-content/uploads/2013/12/zte-mt6592-150x150.jpg

MTK6592

Sooner or later you knew the big boys were going to jump on for the ride. ZTE is a very well known brand and they make great phones at the right price. Most of their line is bargain priced or mid-priced phones. The MTK6592 ZTE S221 was originally touted to...

<img class="aligncenter size-full wp-image-2642" alt="zte-mt6592" src="http://gizbeat.com/wp-content/uploads/2013/12/zte-mt6592.jpg" width="215" height="376" />Sooner or later you knew the big boys were going to jump on for the ride. ZTE is a very well known brand and they make great phones at the right price. Most of their line is bargain priced or mid-priced phones.<span id="more-2641"></span> The MTK6592 ZTE S221 was originally touted to use Snapdragon 600, but have now switched over to MT6592. The S221 reportedly will have a 5.5" LCD@1080p and 2500mA battery. The design is slim coming in at 7.9mm

Damian Parsons

https://plus.google.com/107879368390224447304

admin@gizbeat.com

Administrator

Hi, I'm Damian Parsons. I've been working with Android phones since the first Droid came out. I'm fascinated by computers and technology. My first BBS were ran on an old Apple IIc and Commodore 64. I work hard to bring the latest updates to you every day - without all the boring fluff. Please subscribe to keep up on the newest China tech. See our forum -> www.chinaphonearena.com

GizBeat
---
---