Backup ROM MTK6592 / MTK6589 / MTK6582 / MTK6577 / MTK6572 – Any MTK Phone!
---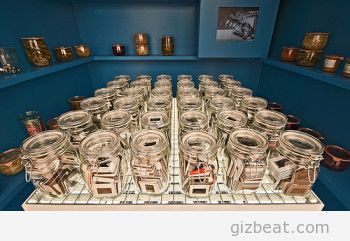 User NexusTrix at Chinaphonearena has made an awesome contribution. A full tutorial on how to backup any MediaTek phone. Though he included 'MT6592' in the mix, I'm not sure MTK Droid Tools is 100% compatible with MTK6592 phones, but the process will be the same. MTK Droid Tools will surely be updated to include the new SoC soon.
Anybody who needs to backup their MTK6589 / MTK6582 / MTK6577 / MTK6572 phone can do so by following the tutorial. He did a very good job of writing it, and included some pictures as well for basic guidance. The only thing it requires is a rooted MTK phone. Everything else you need to backup is included in the tutorial. Please swing by and thank him for taking the time to write it.
This tutorial can be used to backup your firmware / ROM for your own purposes. Example, if you want to try a new ROM or install some unknown app that may modify system files. Or if you want to make a backup for a friend who needs your firmware for their bricked MTK phone.
If you have your own method of doing things, whether it be backing up firmware or any other tip or trick, please come by and share with others in the community.
To root MTK6592 / MTK6589 or any other MTK phone phone
To backup MTK6592 / MTK6589 or any other MTK phone click here
Backup ROM MTK6592 / MTK6589 / MTK6582 / MTK6577 / MTK6572 – Any MTK Phone!

https://www.gizbeat.com/2645/backup-rom-mtk6592-mtk6589-mtk6582-mtk6577-mtk6572-any-mtk-phone/

https://www.gizbeat.com/wp-content/uploads/2013/12/backup_mtk6592-450x298.jpg

https://www.gizbeat.com/wp-content/uploads/2013/12/backup_mtk6592-150x150.jpg

MTK6572

MTK6577

MTK6582

MTK6588

MTK6589T

MTK6592

Tutorials

Uncategorized

User NexusTrix at Chinaphonearena has made an awesome contribution. A full tutorial on how to backup any MediaTek phone. Though he included 'MT6592' in the mix, I'm not sure MTK Droid Tools is 100% compatible with MTK6592 phones, but the process will be the same. MTK Droid Tools will...

User NexusTrix at Chinaphonearena has made an awesome contribution. A full tutorial on how to backup any MediaTek phone. Though he included 'MT6592' in the mix, I'm not sure MTK Droid Tools is 100% compatible with MTK6592 phones, but the process will be the same. MTK Droid Tools will surely be updated to include the new SoC soon.<span id="more-2645"></span> Anybody who needs to backup their MTK6589 / MTK6582 / MTK6577 / MTK6572 phone can do so by following the tutorial. He did a very good job of writing it, and included some pictures as well for basic guidance. The only thing it requires is a rooted MTK phone. Everything else you need to backup is included in the tutorial. Please swing by and thank him for taking the time to write it. This tutorial can be used to backup your firmware / ROM for your own purposes. Example, if you want to try a new ROM or install some unknown app that may modify system files. Or if you want to make a backup for a friend who needs your firmware for their bricked MTK phone. If you have your own method of doing things, whether it be backing up firmware or any other tip or trick, please come by and share with others in the community. <a href="http://chinaphonearena.com/forum/Forum-Rooting-Tools" target="_blank">To root MTK6592 / MTK6589 or any other MTK phone phone</a> <a href="http://chinaphonearena.com/forum/Thread-Tutorial-Backup-MTK6592-MTK6589-MTK6577-and-all-MTK-Phones" target="_blank">To backup MTK6592 / MTK6589 or any other MTK phone click here</a>

Damian Parsons

https://plus.google.com/107879368390224447304

admin@gizbeat.com

Administrator

Hi, I'm Damian Parsons. I've been working with Android phones since the first Droid came out. I'm fascinated by computers and technology. My first BBS were ran on an old Apple IIc and Commodore 64. I work hard to bring the latest updates to you every day - without all the boring fluff. Please subscribe to keep up on the newest China tech. See our forum -> www.chinaphonearena.com

GizBeat
---
---