Super Breaking! MT6590 MT6595 4G LTE To Be Released In January!
---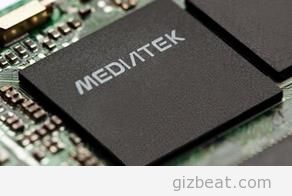 It's been announced by Taiwan Commercial Times that MediaTek will officially begin shipping MT6595 in January 2014. From the sounds of things, the previously named MT6290 4G RF baseband chip will now be called MT6590.
The MTK6595 SoC will actually be MT6590 4G/LTE chip combined with MT6592 SoC. As already discussed, MT6590 will support multiple bands.
Part of the speed up in plans is due to just last week China Mobile / Unicom and Telecom being awarded TD-LTE and FDD-LTE licensing. Qualcomm has had their 4G/LTE chips ready for quite awhile now, so if MTK doesn't quicken the pace, it wouldn't be too far fetched to see Qualcomm phones become much more popular with Chinese consumers.
MediaTek needs to rapidly step up their game if they want to have phones with their technology purchased by the Chinese.
Details regarding exactly which frequencies and standards the MT6590 will commonly support is unclear. We do know they will be customizable depending on the manufacturer's needs, but the range of customization is still not known.
Super Breaking! MT6590 MT6595 4G LTE To Be Released In January!

https://www.gizbeat.com/2710/super-breaking-mt6590-mt6595-4g-lte-to-be-released-in-january/

https://www.gizbeat.com/wp-content/uploads/2013/12/mediatek-mt62901.jpg

https://www.gizbeat.com/wp-content/uploads/2013/12/mediatek-mt62901-150x150.jpg

MT6590

MTK6592

MTK6595

Noteworthy

Qualcomm

It's been announced by Taiwan Commercial Times that MediaTek will officially begin shipping MT6595 in January 2014. From the sounds of things, the previously named MT6290 4G RF baseband chip will now be called MT6590. The MTK6595 SoC will actually be MT6590 4G/LTE chip combined with MT6592 SoC....

<img class="aligncenter size-medium wp-image-2711" alt="mediatek-mt6290" src="http://gizbeat.com/wp-content/uploads/2013/12/mediatek-mt6290.jpg" width="292" height="196" /> It's been announced by Taiwan Commercial Times that MediaTek will officially begin shipping MT6595 in January 2014. From the sounds of things, <a title="Breaking – MediaTek MTK LTE / 4G Planned For Q1 2014!" href="http://gizbeat.com/2697/breaking-mediatek-mtk-lte-4g-planned-for-q1-2014/">the previously named MT6290 4G RF baseband chip</a> will now be called MT6590. <span id="more-2710"></span> The MTK6595 SoC will actually be MT6590 4G/LTE chip combined with MT6592 SoC. As already discussed, MT6590 will support multiple bands. Part of the speed up in plans is due to just last week China Mobile / Unicom and Telecom being awarded TD-LTE and FDD-LTE licensing. <a title="Qualcomm Announces The RF360! 40-Band Radio!" href="http://gizbeat.com/1916/qualcomm-announces-the-rf360-40-band-radio/">Qualcomm has had their 4G/LTE chips</a> ready for quite awhile now, so if MTK doesn't quicken the pace, it wouldn't be too far fetched to see Qualcomm phones become much more popular with Chinese consumers. MediaTek needs to rapidly step up their game if they want to have phones with their technology purchased by the Chinese. Details regarding exactly which frequencies and standards the MT6590 will commonly support is unclear. We do know they will be customizable depending on the manufacturer's needs, but the range of customization is still not known.

Damian Parsons

https://plus.google.com/107879368390224447304

admin@gizbeat.com

Administrator

Hi, I'm Damian Parsons. I've been working with Android phones since the first Droid came out. I'm fascinated by computers and technology. My first BBS were ran on an old Apple IIc and Commodore 64. I work hard to bring the latest updates to you every day - without all the boring fluff. Please subscribe to keep up on the newest China tech. See our forum -> www.chinaphonearena.com

GizBeat
---
---