More Info And Release Date On THL T100 Monkey King 2 Iron Man
---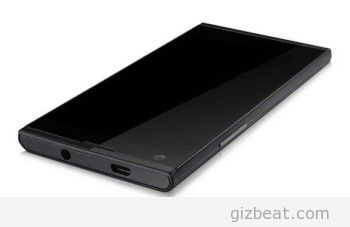 The confusion regarding this product knows no bounds. Part of the problem is THL waited until a week before the official Chinese release to let the official Monkey King 2 specifications known. There are TWO different versions of this phone. We've known this for a bit, but THL just recently put the The Monkey King 2 full info up on the site. The Monkey King 2 is a TD-SCDMA + GSM version of the phone. The GSM bands include 850/900/1800/1900 on the Monkey King 2. The SoC is MT6592H.
The other version is the THL T100S Iron Man. As reported by the official site, it has 850/2100WCDMA and only 900/1800GSM. We still have some small hope it will be quad-band GSM. That this is a mistake by THL. It's been known to happen before, but as the moment draws nearer and there's still no clear answer, our hopes begin to dim. If it turns out this is only dual-band GSM, it will go down as one of the silliest moments in China phone history.
I'm trying to remain diplomatic here. The frustration, is that the phone is ridiculously awesome looking and has amazing specs. Sony F2.0 aperture camera, 3rd generation Corning Gorilla Glass, big 2700mA battery, NFC, OTG, OGS. It's almost the perfect China phone. Except for what looks like what will end up being one huge glaring omission – quad-band GSM.
Normally we would worry a China phone doesn't have 850GHz WCDMA, the thought of not having quad-band GSM doesn't usually enter the equation except for sub-$100 China phones. What's stranger still is the Chinese TD-SCDMA version has quad-band GSM. It seems spectacularly odd that the version built for international sale doesn't include quad-band, but this is what it's looking like.
We're hoping the graphic designer was just having a bad day. Most sites have this as quad-band GSM, but the problem is that many of them just copy off each other. To add to their confusion, there are 2 versions, and the Monkey King 2 version does have all four bands.
It will be a true tragedy if they haven't put quad-band GSM in the THL T100S Iron Man. Not only for Americans, but for anyone who ever will travel to that side of the world. This includes Canada, South America and Central America.
The official release date for Monkey King 2 is December 18th.
More Info And Release Date On THL T100 Monkey King 2 Iron Man

https://www.gizbeat.com/2722/more-info-and-release-date-on-thl-t100-monkey-king-2-iron-man/

https://www.gizbeat.com/wp-content/uploads/2013/12/thl-t1002-450x282.jpg

https://www.gizbeat.com/wp-content/uploads/2013/12/thl-t1002-150x150.jpg

MTK6592

The confusion regarding this product knows no bounds. Part of the problem is THL waited until a week before the official Chinese release to let the official Monkey King 2 specifications known. There are TWO different versions of this phone. We've known this for a bit, but THL just...

<img class="aligncenter size-medium wp-image-2724" alt="thl-t100" src="http://gizbeat.com/wp-content/uploads/2013/12/thl-t1002-350x227.jpg" width="350" height="227" />The confusion regarding this product knows no bounds. Part of the problem is THL waited until a week before the official Chinese release to let the official Monkey King 2 specifications known. There are TWO different versions of this phone.<span id="more-2722"></span> We've known this for a bit, but THL just recently put the The Monkey King 2 full info up on the site. The Monkey King 2 is a TD-SCDMA + GSM version of the phone. The GSM bands include 850/900/1800/1900 on the Monkey King 2. The SoC is MT6592H. The other version is the THL T100S Iron Man. As reported by the official site, it has 850/2100WCDMA and only 900/1800GSM. We still have some small hope it will be quad-band GSM. That this is a mistake by THL. It's been known to happen before, but as the moment draws nearer and there's still no clear answer, our hopes begin to dim. If it turns out this is only dual-band GSM, it will go down as one of the silliest moments in China phone history. I'm trying to remain diplomatic here. The frustration, is that the phone is ridiculously awesome looking and has amazing specs. Sony F2.0 aperture camera, 3rd generation Corning Gorilla Glass, big 2700mA battery, NFC, OTG, OGS. It's almost the perfect China phone. Except for what looks like what will end up being one huge glaring omission - quad-band GSM. Normally we would worry a China phone doesn't have 850GHz WCDMA, the thought of not having quad-band GSM doesn't usually enter the equation except for sub-$100 China phones. What's stranger still is the Chinese TD-SCDMA version has quad-band GSM. It seems spectacularly odd that the version built for international sale doesn't include quad-band, but this is what it's looking like. We're hoping the graphic designer was just having a bad day. Most sites have this as quad-band GSM, but the problem is that many of them just copy off each other. To add to their confusion, there are 2 versions, and the Monkey King 2 version does have all four bands. It will be a true tragedy if they haven't put quad-band GSM in the THL T100S Iron Man. Not only for Americans, but for anyone who ever will travel to that side of the world. This includes Canada, South America and Central America. The official release date for Monkey King 2 is December 18th.

Damian Parsons

https://plus.google.com/107879368390224447304

admin@gizbeat.com

Administrator

Hi, I'm Damian Parsons. I've been working with Android phones since the first Droid came out. I'm fascinated by computers and technology. My first BBS were ran on an old Apple IIc and Commodore 64. I work hard to bring the latest updates to you every day - without all the boring fluff. Please subscribe to keep up on the newest China tech. See our forum -> www.chinaphonearena.com

GizBeat
---
---