iNew V3 Preview and iNew Brand Review!
---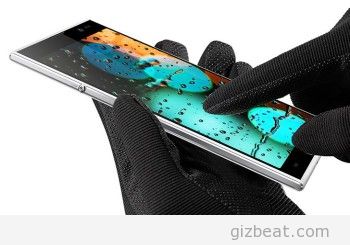 iNew took the China phone market by storm with the MTK6589 and MTK6589T generation of MediaTek CPUs. The iNew i6000 was a very popular MT6589T phone available with big 2GB RAM and 32GB ROM. It was well made and well received.
iNew makes most of it's firmwares available on their official site which isn't always the case with China brands. They also maintain a decent English official site which is regularly updated with their new models. It's nice to see a Chinese brand give a screw about something outside China. We'd like to see them start to support 1900MHz WCDMA, that would be huge, but for now iNew is a step forward in regards to China brands.
They've outdone themselves this time with the iNew V3. A big 16GB storage and packed with features like OTG, NFC, dual-mic noise reduction, gyroscope, 5mp front camera, and to top it off – a 13mp Sony F2.0 aperture camera.
-> Click here to see the full preview and some more images of the iNew V3.
iNew V3 Preview and iNew Brand Review!

https://www.gizbeat.com/2751/inew-v3-preview-and-inew-brand-review/

https://www.gizbeat.com/wp-content/uploads/2013/12/inew-v3-mt6582-2-450x296.jpg

https://www.gizbeat.com/wp-content/uploads/2013/12/inew-v3-mt6582-2-150x150.jpg

iNew

iNew Review

MTK6582

iNew took the China phone market by storm with the MTK6589 and MTK6589T generation of MediaTek CPUs. The iNew i6000 was a very popular MT6589T phone available with big 2GB RAM and 32GB ROM. It was well made and well received. iNew makes most of it's firmwares available on their...

<img class="aligncenter size-medium wp-image-2752" alt="inew-v3-mt6582-2" src="http://gizbeat.com/wp-content/uploads/2013/12/inew-v3-mt6582-2-350x245.jpg" width="350" height="245" />iNew took the China phone market by storm with the MTK6589 and MTK6589T generation of MediaTek CPUs. <a title="iNew i6000 Review!" href="http://gizbeat.com/2302/inew-i6000-review/" target="_blank">The iNew i6000</a> was a very popular MT6589T phone available with big 2GB RAM and 32GB ROM. It was well made and well received.<span id="more-2751"></span> iNew makes most of it's firmwares available on their official site which isn't always the case with China brands. They also maintain a decent English official site which is regularly updated with their new models. It's nice to see a Chinese brand give a screw about something outside China. We'd like to see them start to support 1900MHz WCDMA, that would be huge, but for now iNew is a step forward in regards to China brands. They've outdone themselves this time with the iNew V3. A big 16GB storage and packed with features like OTG, NFC, dual-mic noise reduction, gyroscope, 5mp front camera, and to top it off - a 13mp Sony F2.0 aperture camera. <a href="http://chinaphonecompare.com/search?search_query=inew&submit_search=Search&orderby=position&orderway=asc" target="_blank">-> Click here to see the full preview and some more images of the iNew V3.</a>

Damian Parsons

https://plus.google.com/107879368390224447304

admin@gizbeat.com

Administrator

Hi, I'm Damian Parsons. I've been working with Android phones since the first Droid came out. I'm fascinated by computers and technology. My first BBS were ran on an old Apple IIc and Commodore 64. I work hard to bring the latest updates to you every day - without all the boring fluff. Please subscribe to keep up on the newest China tech. See our forum -> www.chinaphonearena.com

GizBeat
---
---