MTK6588 Resolution Prediction (MTK mt6588 – part 4)
---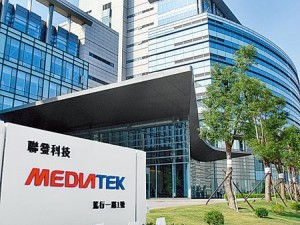 In the previous part of this series, we discussed the MTK MT6589 / MTK6589's impressive 13mp camera and 1080p capabilities.  In this post, I'll talk about MTK MT6589 / MTK6589 officially supporting up to 720p 1280×800 displays.
As is the case with mtk mt6577 / mtk6577, their are phones already released such as the Zopo zp300, zp300+ and THL W3 that have 720p 1280×720.  How is this so when the MTK's specs show the mtk mt6577 / mtk6577 as only supporting 960×540?  I think the key here is that this is the resolution MTK "officially" supports.
The reviews of the THL W3 and Zopo zp300 have been very good. Zopo has been phenomenal with their customer support and releasing excellent products.
As they say, "the proof is in the pudding", and as far as I've seen, 720p phones with single-core mtk6575 and dual-core mtk mt6577 / mtk6577 CPUs have had no issues supporting 720p resolution.
Which leads me up to the point I wanted to make about MTK MT6589 / MTK6589.  Even though the "official" supported resolution of MTK MT6589 / MTK6589 is 1280×800, I believe there will be phones coming out with 1080p resolution run by MTK MT6589 / MTK6589 CPUs.  I'll touch on this theory in the next and final post in this series.
MTK6588 Resolution Prediction (MTK mt6588 – part 4)

https://www.gizbeat.com/317/mtk6588-resolution-prediction-mtk-mt6588-part-4/

https://www.gizbeat.com/wp-content/uploads/2012/09/1-120Z51G9492951.jpg

https://www.gizbeat.com/wp-content/uploads/2012/09/1-120Z51G9492951-150x150.jpg

Brands

In the previous part of this series, we discussed the MTK MT6589 / MTK6589's impressive 13mp camera and 1080p capabilities.  In this post, I'll talk about MTK MT6589 / MTK6589 officially supporting up to 720p 1280x800 displays. As is the case with mtk mt6577 / mtk6577, their are phones already released...

<a href="http://gizbeat.com/317/MTK MT6589 / MTK6589-resolution-prediction-mtk-mt6588-part-4/1-120z51g949295-2/" rel="attachment wp-att-318"><img class="alignleft size-medium wp-image-318" title="1-120Z51G949295" src="http://gizbeat.com/wp-content/uploads/2012/09/1-120Z51G9492951-300x225.jpg" alt="" width="300" height="225" /></a>In the <a title="MTK MT6589 / MTK6589 Specs and Key Points and MTK CPU Comparison Graph (part 3)" href="http://gizbeat.com/277/mtk-mt6588-specs-and-key-points-and-mtk-cpu-comparison-graph-part-3/">previous part of this series</a>, we discussed the MTK MT6589 / MTK6589's impressive 13mp camera and 1080p capabilities.  In this post, I'll talk about MTK MT6589 / MTK6589 officially supporting up to 720p 1280x800 displays. As is the case with mtk mt6577 / mtk6577, their are phones already released such as the Zopo zp300, zp300+ and THL W3 that have 720p 1280x720.  How is this so when the MTK's specs show the mtk mt6577 / mtk6577 as only supporting 960x540?  I think the key here is that this is the resolution MTK "officially" supports.<span id="more-317"></span> The reviews of the THL W3 and Zopo zp300 have been very good. Zopo has been phenomenal with their customer support and releasing excellent products. As they say, "the proof is in the pudding", and as far as I've seen, 720p phones with single-core mtk6575 and dual-core mtk mt6577 / mtk6577 CPUs have had no issues supporting 720p resolution. Which leads me up to the point I wanted to make about MTK MT6589 / MTK6589.  Even though the "official" supported resolution of MTK MT6589 / MTK6589 is 1280x800, I believe there will be phones coming out with 1080p resolution run by MTK MT6589 / MTK6589 CPUs.  I'll touch on this theory in the next and final post in this series.

Damian Parsons

https://plus.google.com/107879368390224447304

admin@gizbeat.com

Administrator

Hi, I'm Damian Parsons. I've been working with Android phones since the first Droid came out. I'm fascinated by computers and technology. My first BBS were ran on an old Apple IIc and Commodore 64. I work hard to bring the latest updates to you every day - without all the boring fluff. Please subscribe to keep up on the newest China tech. See our forum -> www.chinaphonearena.com

GizBeat
---
---