mtk6588 or mtk6577 (aka "Wait or buy now" – Part 1) (Modern Combat 3 video included)
---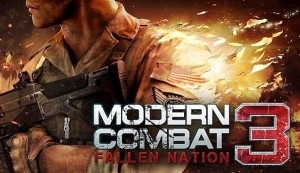 This is a hard article to write as there are a few aspects to the decision, and some of the aspects have unknown variables. I'll try to cover what I think are the most important ones and to keep it as concise as possible.
The first thing you might want to look at is your current phone.  If you don't currently have a smartphone, then for you the answer is easy – "BUY NOW".
For those of us with smartphones already, the answer may be not so easy to come by.  If you have a smartphone that's able to play .avi/.mkv/.mpg, and it's playing the games you want to play (or you don't care about or use your smartphone for movies and/or games), again I think the answer is easy – "WAIT".
If you have a smartphone, but are having issues with common format movies and/or games, and you want to watch movies or play games on your smartphone – "BUY NOW".  I've included a video of a phone with mtk mt6577 / mtk6577 playing Modern Combat 3 (already fast forwarded to the useful part of the video). As you can see, the SGX531 handles it easily.
Why am I saying buy now in some cases as opposed to wait? The real meat is coming up in my next post!  Hopefully later tonight.
ARVE Error: src mismatch
url: http://www.youtube.com/watch?v=zpkVSvmdZKU&feature=player_detailpage#t=229s
src in: https://www.youtube-nocookie.com/embed/zpkVSvmdZKU?start=229&feature=oembed
src gen: https://www.youtube-nocookie.com/embed/zpkVSvmdZKUActual comparison
url: http://www.youtube.com/watch?v=zpkVSvmdZKU&feature=player_detailpage#t=229s
src in: https://www.youtube-nocookie.com/embed/zpkVSvmdZKU?start=229
src gen: https://www.youtube-nocookie.com/embed/zpkVSvmdZKU

mtk6588 or mtk6577 (aka "Wait or buy now" – Part 1) (Modern Combat 3 video included)

https://www.gizbeat.com/390/mtk6588-or-mtk6577-aka-wait-or-buy-now-part-1-modern-combat-3-video-included/

https://www.gizbeat.com/wp-content/uploads/2012/09/download-modern-combat-3-apk-android-450x260.jpg

https://www.gizbeat.com/wp-content/uploads/2012/09/download-modern-combat-3-apk-android-150x150.jpg

Brands

This is a hard article to write as there are a few aspects to the decision, and some of the aspects have unknown variables. I'll try to cover what I think are the most important ones and to keep it as concise as possible. The first thing you might want...

<a href="http://gizbeat.com/390/MTK MT6589 / MTK6589-or-mtk mt6577 / mtk6577-aka-wait-or-buy-now-part-1-modern-combat-3-video-included/download-modern-combat-3-apk-android/" rel="attachment wp-att-392"><img class="alignleft size-medium wp-image-392" title="download-modern-combat-3-apk-android" src="http://gizbeat.com/wp-content/uploads/2012/09/download-modern-combat-3-apk-android-300x173.jpg" alt="" width="300" height="173" /></a>This is a hard article to write as there are a few aspects to the decision, and some of the aspects have unknown variables. I'll try to cover what I think are the most important ones and to keep it as concise as possible.<span id="more-390"></span> The first thing you might want to look at is your current phone.  If you don't currently have a smartphone, then for you the answer is easy - "BUY NOW". For those of us with smartphones already, the answer may be not so easy to come by.  If you have a smartphone that's able to play .avi/.mkv/.mpg, and it's playing the games you want to play (or you don't care about or use your smartphone for movies and/or games), again I think the answer is easy - "WAIT". If you have a smartphone, but are having issues with common format movies and/or games, and you want to watch movies or play games on your smartphone - "BUY NOW".  I've included a video of a phone with mtk mt6577 / mtk6577 playing Modern Combat 3 (already fast forwarded to the useful part of the video). As you can see, the SGX531 handles it easily. Why am I saying buy now in some cases as opposed to wait? The real meat is coming up in my next post!  Hopefully later tonight. http://www.youtube.com/watch?v=zpkVSvmdZKU&feature=player_detailpage#t=229s

Damian Parsons

https://plus.google.com/107879368390224447304

admin@gizbeat.com

Administrator

Hi, I'm Damian Parsons. I've been working with Android phones since the first Droid came out. I'm fascinated by computers and technology. My first BBS were ran on an old Apple IIc and Commodore 64. I work hard to bring the latest updates to you every day - without all the boring fluff. Please subscribe to keep up on the newest China tech. See our forum -> www.chinaphonearena.com

GizBeat
---
---