New Updated JiaYu / JaiYu g2 likely to go on sale next week! (w/Quick specs)
---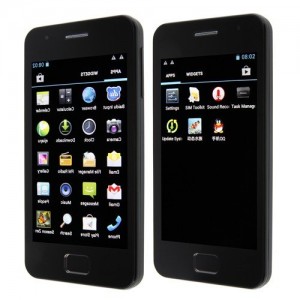 Though there is no official date set, the news is that the g2 is scheduled to be released next week. The specs look very good on the new JaiYu g2.
They've upgraded the camera to 8mp and the memory up to 1gb. This is excellent news, as part of what's holding some of the current mtk mt6577 / mtk6577 offerings back from being a great buy is their inclusion of 512mb instead of 1gb. The LCD is IPS, and while I'd prefer 960×540, there's nothing wrong with 800×480 IMO. They've included a juicy little battery at 2050mA.
This phone, assuming it's actually released, is near the top of the Giz list. If you don't mind the slightly low resolution .3mp of the front camera and 800×480, I think this is one hard phone to beat at it's list price in the $170 shipped range.
[table "" not found /]
New Updated JiaYu / JaiYu g2 likely to go on sale next week! (w/Quick specs)

https://www.gizbeat.com/424/new-updated-jiayu-jaiyu-g2-likely-to-go-on-sale-next-week-wquick-specs/

https://www.gizbeat.com/wp-content/uploads/2012/09/JiaYug2-450x450.jpg

https://www.gizbeat.com/wp-content/uploads/2012/09/JiaYug2-150x150.jpg

Brands

Though there is no official date set, the news is that the g2 is scheduled to be released next week. The specs look very good on the new JaiYu g2. They've upgraded the camera to 8mp and the memory up to 1gb. This is excellent news, as part of what's...

<a href="http://gizbeat.com/424/new-updated-jiayu-jaiyu-g2-likely-to-go-on-sale-next-week-wquick-specs/jiayug2/" rel="attachment wp-att-425"><img class="alignleft size-medium wp-image-425" title="JiaYug2" src="http://gizbeat.com/wp-content/uploads/2012/09/JiaYug2-300x300.jpg" alt="" width="300" height="300" /></a>Though there is no official date set, the news is that the g2 is scheduled to be released next week. The specs look very good on the new JaiYu g2.<span id="more-424"></span> They've upgraded the camera to 8mp and the memory up to 1gb. This is excellent news, as part of what's holding some of the current mtk mt6577 / mtk6577 offerings back from being a great buy is their inclusion of 512mb instead of 1gb. The LCD is IPS, and while I'd prefer 960x540, there's nothing wrong with 800x480 IMO. They've included a juicy little battery at 2050mA. This phone, assuming it's actually released, is near the top of the Giz list. If you don't mind the slightly low resolution .3mp of the front camera and 800x480, I think this is one hard phone to beat at it's list price in the $170 shipped range.

Damian Parsons

https://plus.google.com/107879368390224447304

admin@gizbeat.com

Administrator

Hi, I'm Damian Parsons. I've been working with Android phones since the first Droid came out. I'm fascinated by computers and technology. My first BBS were ran on an old Apple IIc and Commodore 64. I work hard to bring the latest updates to you every day - without all the boring fluff. Please subscribe to keep up on the newest China tech. See our forum -> www.chinaphonearena.com

GizBeat
---
---