JaiYu / JiaYu heading to the capital!
---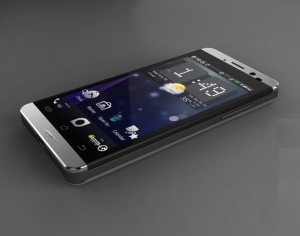 Looks like JiaYu is taking their A-Team to the capital. So we're not the only ones frustrated waiting for the new g2 and g3 to come out. JiaYu themselves are a bit amped too and are on their way to Beijing to see what the hold-up might be.
In the meantime, engineers are hard at work continuing to make sure everything's perfect for the launch. Including debugging and logistics for the release.
We are also being urged to be patient, and to hold our anger and frustration in check :) You know how crazy people can get waiting for their new smartphones? It's worse than moms fighting over Beanie Babies at Christmas!
JaiYu / JiaYu heading to the capital!

https://www.gizbeat.com/436/jaiyu-jiayu-heading-to-the-capital/

https://www.gizbeat.com/wp-content/uploads/2012/09/Jiayu-G3-1-450x354.jpg

https://www.gizbeat.com/wp-content/uploads/2012/09/Jiayu-G3-1-150x150.jpg

Brands

Looks like JiaYu is taking their A-Team to the capital. So we're not the only ones frustrated waiting for the new g2 and g3 to come out. JiaYu themselves are a bit amped too and are on their way to Beijing to see what the hold-up might be. In the...

<a href="http://gizbeat.com/436/jaiyu-jiayu-heading-to-the-capital/jiayu-g3-1/" rel="attachment wp-att-437"><img class="alignleft size-medium wp-image-437" title="Jiayu-G3-1" src="http://gizbeat.com/wp-content/uploads/2012/09/Jiayu-G3-1-300x236.jpg" alt="" width="300" height="236" /></a>Looks like JiaYu is taking their A-Team to the capital. So we're not the only ones frustrated waiting for the new g2 and g3 to come out.<span id="more-436"></span> JiaYu themselves are a bit amped too and are on their way to Beijing to see what the hold-up might be. In the meantime, engineers are hard at work continuing to make sure everything's perfect for the launch. Including debugging and logistics for the release. We are also being urged to be patient, and to hold our anger and frustration in check :) You know how crazy people can get waiting for their new smartphones? It's worse than moms fighting over Beanie Babies at Christmas!

Damian Parsons

https://plus.google.com/107879368390224447304

admin@gizbeat.com

Administrator

Hi, I'm Damian Parsons. I've been working with Android phones since the first Droid came out. I'm fascinated by computers and technology. My first BBS were ran on an old Apple IIc and Commodore 64. I work hard to bring the latest updates to you every day - without all the boring fluff. Please subscribe to keep up on the newest China tech. See our forum -> www.chinaphonearena.com

GizBeat
---
---