mtk6577 smartphones, where are you?
---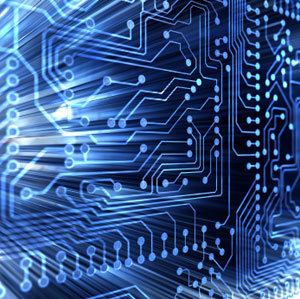 Now, it's a damn shame that several months after the mtk mt6577 / mtk6577 has been released I can count on one hand the amount of legitimate mt6577 options actually available to purchase. The number dwindles even further when you count only the smartphones with 1gb RAM.
The issue seems to be at least 2 fold: The availability of the mtk mt6577 / mtk6577 itself and issues with licensing. Maybe the larger issue at hand, let's consider, is that the popularity of these China phones is relatively new.
It wasn't but a little over a year ago that the first MTK CPU that could run full true Android was actually released. Then the 650Mhz mtk6513 came out, and we had a China smartphone that could run Android relatively smoothly. It was then that the "scene" started to open up.
The advent of 1Ghz mtk6575 was when the general public in countries outside China really started to open their eyes. These phones became a viable option for normal people, not just the frugal. So, while of course electronics from China isn't a new industry, high quality, high-powered Android phones from China on the level with offerings from the "big boys" is fledgling.
Regarding MTK MT6589 / MTK6589, it could go one of 3 ways… Either MTK / manufacturers / licensing will be better prepared. Or it could get even worse, as just the sound of quad-core 1.7Ghz for $150 is drool worthy, and people will be clambering to get their hands on it. Or, possibly availability will remain the same. Let's hope it's the first, and everyone involved gets it together and is able to satisfy demand in a timely manner!
Please subscribe and comment :) I'm interested to hear your thoughts. Let's keep the Beat rolling.
mtk6577 smartphones, where are you?

https://www.gizbeat.com/442/mtk6577-smartphones-where-are-you/

https://www.gizbeat.com/wp-content/uploads/2012/09/tech-advisors.jpg

https://www.gizbeat.com/wp-content/uploads/2012/09/tech-advisors-150x150.jpg

Brands

Tech

Now, it's a damn shame that several months after the mtk mt6577 / mtk6577 has been released I can count on one hand the amount of legitimate mt6577 options actually available to purchase. The number dwindles even further when you count only the smartphones with 1gb RAM. The issue seems...

<a href="http://gizbeat.com/442/mtk mt6577 / mtk6577-smartphones-where-are-you/tech-advisors/" rel="attachment wp-att-443"><img class="alignleft size-full wp-image-443" title="tech-advisors" src="http://gizbeat.com/wp-content/uploads/2012/09/tech-advisors.jpg" alt="" width="300" height="299" /></a>Now, it's a damn shame that several months after the mtk mt6577 / mtk6577 has been released I can count on one hand the amount of legitimate mt6577 options actually available to purchase. The number dwindles even further when you count only the smartphones with 1gb RAM.<span id="more-442"></span> The issue seems to be at least 2 fold: The availability of the mtk mt6577 / mtk6577 itself and issues with licensing. Maybe the larger issue at hand, let's consider, is that the popularity of these China phones is relatively new. It wasn't but a little over a year ago that the first MTK CPU that could run full true Android was actually released. Then the 650Mhz mtk6513 came out, and we had a China smartphone that could run Android relatively smoothly. It was then that the "scene" started to open up. The advent of 1Ghz mtk6575 was when the general public in countries outside China really started to open their eyes. These phones became a viable option for normal people, not just the frugal. So, while of course electronics from China isn't a new industry, high quality, high-powered Android phones from China on the level with offerings from the "big boys" is fledgling. Regarding MTK MT6589 / MTK6589, it could go one of 3 ways... Either MTK / manufacturers / licensing will be better prepared. Or it could get even worse, as just the sound of quad-core 1.7Ghz for $150 is drool worthy, and people will be clambering to get their hands on it. Or, possibly availability will remain the same. Let's hope it's the first, and everyone involved gets it together and is able to satisfy demand in a timely manner! Please subscribe and comment :) I'm interested to hear your thoughts. Let's keep the Beat rolling.

Damian Parsons

https://plus.google.com/107879368390224447304

admin@gizbeat.com

Administrator

Hi, I'm Damian Parsons. I've been working with Android phones since the first Droid came out. I'm fascinated by computers and technology. My first BBS were ran on an old Apple IIc and Commodore 64. I work hard to bring the latest updates to you every day - without all the boring fluff. Please subscribe to keep up on the newest China tech. See our forum -> www.chinaphonearena.com

GizBeat
---
---