Lenovo S560 – A New mtk6577 Smartphone for Audiophiles! (w/Pics and Quick Specs)
---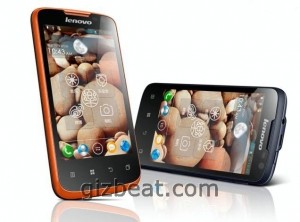 Soon to be released is the Lenovo S560. And when we say soon – we mean Lenovo soon, as opposed to JiaYu / JaiYu soon.
Likely this phone will be marketed to younger generations with it's excellent audio specs. The phone also sports some interesting colors as opposed to the standard grays, blacks and whites.
As mentioned in the title, it will be mtk mt6577 / mtk6577 dual-core. IPS 4.0″ 800*480. 5mp camera front and .3 in back. Though the .3 is a bit disappointing, I still have no qualms about a 5mp camera. Unless you plan on printing 11″x15″ or doing huge crops, 5mp is more than enough. Likely the quality will be standard fare, which is to say decent, but not reaching Zopo heights.
[portfolio_slideshow]
Let's get on with the Juice. The Lenovo s560 supports standard Dolby and Dolby Digital 3, as well as "Smart Music" / "Smart Sound" tech.
It would be nice to see a 1GB/960*540 mtk mt6577 / mtk6577 option from Lenovo. Lenovo has chosen to put 512MB RAM in the S560. Perhaps the users they market too won't notice or care about the difference. Which, admittedly is slight, or possibly virtually non-existent depending on your use.
[table "" not found /]
Lenovo S560 – A New mtk6577 Smartphone for Audiophiles! (w/Pics and Quick Specs)

https://www.gizbeat.com/542/lenovo-s560-a-new-mtk6577-smartphone-for-audiophiles-wquick-specs/

https://www.gizbeat.com/wp-content/uploads/2012/09/1-12091G501513251-450x333.jpg

https://www.gizbeat.com/wp-content/uploads/2012/09/1-12091G501513251-150x150.jpg

Brands

Soon to be released is the Lenovo S560. And when we say soon - we mean Lenovo soon, as opposed to JiaYu / JaiYu soon. Likely this phone will be marketed to younger generations with it's excellent audio specs. The phone also sports some interesting colors as opposed to the standard...

<a href="http://gizbeat.com/542/lenovo-s560-a-new-mtk mt6577 / mtk6577-smartphone-for-audiophiles-wquick-specs/1-12091g50151325-2/" rel="attachment wp-att-545"><img class="alignleft size-medium wp-image-545" title="1-12091G50151325" src="http://gizbeat.com/wp-content/uploads/2012/09/1-12091G501513251-300x222.jpg" alt="" width="300" height="222" /></a>Soon to be released is the Lenovo S560. And when we say soon - we mean Lenovo soon, as opposed to JiaYu / JaiYu soon.<span id="more-542"></span> Likely this phone will be marketed to younger generations with it's excellent audio specs. The phone also sports some interesting colors as opposed to the standard grays, blacks and whites. As mentioned in the title, it will be mtk mt6577 / mtk6577 dual-core. IPS 4.0" 800*480. 5mp camera front and .3 in back. Though the .3 is a bit disappointing, I still have no qualms about a 5mp camera. Unless you plan on printing 11"x15" or doing huge crops, 5mp is more than enough. Likely the quality will be standard fare, which is to say decent, but not reaching Zopo heights. [portfolio_slideshow] Let's get on with the Juice. The Lenovo s560 supports standard Dolby and Dolby Digital 3, as well as "Smart Music" / "Smart Sound" tech. It would be nice to see a 1GB/960*540 mtk mt6577 / mtk6577 option from Lenovo. Lenovo has chosen to put 512MB RAM in the S560. Perhaps the users they market too won't notice or care about the difference. Which, admittedly is slight, or possibly virtually non-existent depending on your use.

Damian Parsons

https://plus.google.com/107879368390224447304

admin@gizbeat.com

Administrator

Hi, I'm Damian Parsons. I've been working with Android phones since the first Droid came out. I'm fascinated by computers and technology. My first BBS were ran on an old Apple IIc and Commodore 64. I work hard to bring the latest updates to you every day - without all the boring fluff. Please subscribe to keep up on the newest China tech. See our forum -> www.chinaphonearena.com

GizBeat
---
---