Oppo R817 mtk6577 dual-core Music Phone! (w/ Quick specs and Camera Sample Shots)
---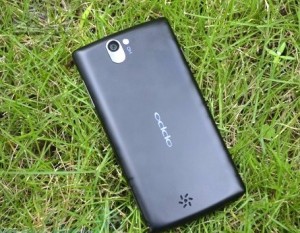 Oppo hops on the music phone bandwagon hoping to catch youth customers with it's excellent audio features. The Oppo R817 out-of-the-box supports automatic lyric and cover search, and flac / app double lossless, ogg and amr as well as the standard audio formats.
It also comes with "Dirac HD Sound".
From the Dirac website:

Dirac HD Sound™ is a premium mixed-phase speaker correction technology. Unlike equalizers and other sound-correction systems, Dirac HD sound™ also optimizes the sound system's transient reproduction – a factor critical for accurate staging and clarity.

The benefits of using Dirac HD Sound™ include:

Voice correction – voices become clear and intelligible
Stereo image correction – sound is decoupled from the loudspeakers
Bass correction – a deeper and tighter bass
Listening fatigue minimization
Tonal & transient correction

Technical highlights of Dirac HD Sound™

True impulse response optimization
High class magnitude response optimization striking a perfect balance between resolution and robustness
Mixed-phase filter technology
Unconventional combination of FIR and IIR filters for the most efficient implementation
Advanced, yet easy-to-use software
[oqeygallery id=1]
The Oppo R817, as any mtk mt6577 / mtk6577 smartphone should, will be able to playback 720p no problem. Oppo R817 scores a not-too-shabby 5381 on Antutu and a very good 1187 on Vellamo. Vellamo tests stability and performance of web rendering and was developed by Qualcomm. 1187 places it just beneath the Xiaomi MI-One Plus, and about 20% behind the HTC One-X.
The camera is 8mp and I think puts out some quality shots.
[oqeygallery id=2]
As you can see it puts out some very decent outdoor shots. The indoor shots are a bit dark, but a quick "auto contrast" within your favorite photo editor does wonders. Hover over the images below to see the difference.
[himage]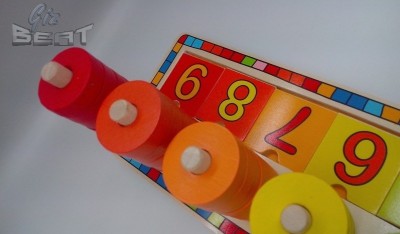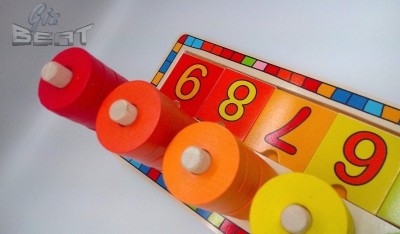 [/himage]
No word on price yet, but looks like a good option for those looking for great audio capabilities. Oppo going with mtk mt6577 / mtk6577 should keep the cost reasonable. Will give more word as it comes. Please comment and subscribe to keep the Beat rollin'.
[table "" not found /]
Oppo R817 mtk6577 dual-core Music Phone! (w/ Quick specs and Camera Sample Shots)

https://www.gizbeat.com/571/oppo-r817-mtk6577-dual-core-music-phone-w-quick-specs-and-camera-sample-shots/

https://www.gizbeat.com/wp-content/uploads/2012/09/oppor817600-450x350.jpg

https://www.gizbeat.com/wp-content/uploads/2012/09/oppor817600-150x150.jpg

Brands

Oppo hops on the music phone bandwagon hoping to catch youth customers with it's excellent audio features. The Oppo R817 out-of-the-box supports automatic lyric and cover search, and flac / app double lossless, ogg and amr as well as the standard audio formats. It also comes with 'Dirac HD Sound'. From...

<a href="http://gizbeat.com/571/oppo-r817-mtk mt6577 / mtk6577-dual-core-music-phone-w-quick-specs-and-camera-sample-shots/oppor817600/" rel="attachment wp-att-593"><img class="alignleft size-medium wp-image-593" title="oppor817600" src="http://gizbeat.com/wp-content/uploads/2012/09/oppor817600-300x233.jpg" alt="" width="300" height="233" /></a>Oppo hops on the music phone bandwagon hoping to catch youth customers with it's excellent audio features. The Oppo R817 out-of-the-box supports automatic lyric and cover search, and flac / app double lossless, ogg and amr as well as the standard audio formats.<span id="more-571"></span> It also comes with "Dirac HD Sound". <blockquote>From the <a title="External Link" href="http://www.dirac.se/en/technologies/dirac-hd-sound.aspx" target="_blank">Dirac website</a>: Dirac HD Sound™ is a premium mixed-phase speaker correction technology. Unlike equalizers and other sound-correction systems, Dirac HD sound™ also optimizes the sound system's transient reproduction - a factor critical for accurate staging and clarity. The benefits of using Dirac HD Sound™ include: <ul> <li>Voice correction - voices become clear and intelligible</li> <li>Stereo image correction - sound is decoupled from the loudspeakers</li> <li>Bass correction - a deeper and tighter bass</li> <li>Listening fatigue minimization</li> <li>Tonal & transient correction</li> </ul> Technical highlights of Dirac HD Sound™ <ul> <li>True impulse response optimization</li> <li>High class magnitude response optimization striking a perfect balance between resolution and robustness</li> <li>Mixed-phase filter technology</li> <li>Unconventional combination of FIR and IIR filters for the most efficient implementation</li> <li>Advanced, yet easy-to-use software</li> </ul> </blockquote> [oqeygallery id=1] The Oppo R817, as any mtk mt6577 / mtk6577 smartphone should, will be able to playback 720p no problem. Oppo R817 scores a not-too-shabby 5381 on Antutu and a very good 1187 on Vellamo. Vellamo tests stability and performance of web rendering and was developed by Qualcomm. 1187 places it just beneath the Xiaomi MI-One Plus, and about 20% behind the HTC One-X. The camera is 8mp and I think puts out some quality shots. [oqeygallery id=2] As you can see it puts out some very decent outdoor shots. The indoor shots are a bit dark, but a quick "auto contrast" within your favorite photo editor does wonders. Hover over the images below to see the difference. [himage] <a href="http://gizbeat.com/571/oppo-r817-mtk mt6577 / mtk6577-dual-core-music-phone-w-quick-specs-and-camera-sample-shots/oppor817camera141/" rel="attachment wp-att-591"><img class="size-large wp-image-591 alignleft" title="oppor817camera141" src="http://gizbeat.com/wp-content/uploads/2012/09/oppor817camera141-400x246.jpg" alt="" width="400" height="246" /></a><a href="http://gizbeat.com/571/oppo-r817-mtk mt6577 / mtk6577-dual-core-music-phone-w-quick-specs-and-camera-sample-shots/oppor817camera142/" rel="attachment wp-att-592"><img class="size-large wp-image-592 alignleft" title="oppor817camera142" src="http://gizbeat.com/wp-content/uploads/2012/09/oppor817camera142-400x246.jpg" alt="" width="400" height="246" /></a>[/himage] [himage] <a href="http://gizbeat.com/571/oppo-r817-mtk mt6577 / mtk6577-dual-core-music-phone-w-quick-specs-and-camera-sample-shots/oppor817camera132/" rel="attachment wp-att-589"><img class="alignleft size-large wp-image-589" title="oppor817camera132" src="http://gizbeat.com/wp-content/uploads/2012/09/oppor817camera132-400x234.jpg" alt="" width="400" height="234" /></a> <a href="http://gizbeat.com/571/oppo-r817-mtk mt6577 / mtk6577-dual-core-music-phone-w-quick-specs-and-camera-sample-shots/oppor817camera133/" rel="attachment wp-att-590"><img class="alignleft size-large wp-image-590" title="oppor817camera133" src="http://gizbeat.com/wp-content/uploads/2012/09/oppor817camera133-400x234.jpg" alt="" width="400" height="234" /></a> [/himage] No word on price yet, but looks like a good option for those looking for great audio capabilities. Oppo going with mtk mt6577 / mtk6577 should keep the cost reasonable. Will give more word as it comes. Please comment and subscribe to keep the Beat rollin'.

Damian Parsons

https://plus.google.com/107879368390224447304

admin@gizbeat.com

Administrator

Hi, I'm Damian Parsons. I've been working with Android phones since the first Droid came out. I'm fascinated by computers and technology. My first BBS were ran on an old Apple IIc and Commodore 64. I work hard to bring the latest updates to you every day - without all the boring fluff. Please subscribe to keep up on the newest China tech. See our forum -> www.chinaphonearena.com

GizBeat
---
---