Kai T1 Excursion mtk6577 Projection Phone – New Photos / Pricing Date / Updated Specs
---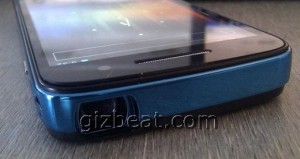 Several days ago, we took a look at a short video demo of the 18 lumen projector working inside the Kai T1 excursion. The price for the Kai T1 will be announced on October 8.
We also have some updated news on the battery. A respectable 2000mA is what you'll get with the Kai T1.
The CPU will be 1.2G mtk mt6577 / mtk6577. A nice 20% up in speed compared the the standard 1.0g mtk mt6577 / mtk6577.
[oqeygallery id=6]
[table "" not found /]
Kai T1 Excursion mtk6577 Projection Phone – New Photos / Pricing Date / Updated Specs

https://www.gizbeat.com/693/kai-t1-excursion-mtk6577-projection-phone-new-photos-pricing-date-updated-specs/

https://www.gizbeat.com/wp-content/uploads/2012/09/skyt1excursion4-450x239.jpg

https://www.gizbeat.com/wp-content/uploads/2012/09/skyt1excursion4-150x150.jpg

Brands

Several days ago, we took a look at a short video demo of the 18 lumen projector working inside the Kai T1 excursion. The price for the Kai T1 will be announced on October 8. We also have some updated news on the battery. A respectable 2000mA is what you'll get...

<a href="http://gizbeat.com/693/kai-t1-excursion-mtk mt6577 / mtk6577-projection-phone-new-photos-pricing-date-updated-specs/skyt1excursion4/" rel="attachment wp-att-694"><img class="alignleft size-medium wp-image-694" title="skyt1excursion4" src="http://gizbeat.com/wp-content/uploads/2012/09/skyt1excursion4-300x159.jpg" alt="" width="300" height="159" /></a>Several days ago, we took a look at <a title="Kai Excursion T1 mtk6577 Projection Phone Presale Starting End of This Month! (w/video and Quick Specs)" href="http://gizbeat.com/475/kai-excursion-t1-mtk6577-projection-phone-presale-starting-end-of-this-month-wvideo-and-quick-specs/">a short video demo of the 18 lumen projector</a> working inside the Kai T1 excursion. The price for the Kai T1 will be announced on October 8.<span id="more-693"></span> We also have some updated news on the battery. A respectable 2000mA is what you'll get with the Kai T1. The CPU will be 1.2G mtk mt6577 / mtk6577. A nice 20% up in speed compared the the standard 1.0g mtk mt6577 / mtk6577. [oqeygallery id=6]

Damian Parsons

https://plus.google.com/107879368390224447304

admin@gizbeat.com

Administrator

Hi, I'm Damian Parsons. I've been working with Android phones since the first Droid came out. I'm fascinated by computers and technology. My first BBS were ran on an old Apple IIc and Commodore 64. I work hard to bring the latest updates to you every day - without all the boring fluff. Please subscribe to keep up on the newest China tech. See our forum -> www.chinaphonearena.com

GizBeat
---
---