Breaking! – Lenovo Already Working on MTK MT6588 / MTK6589 Smartphone!! – Code Named "Arkansas"
---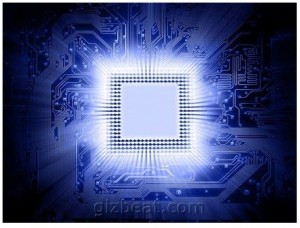 Well, damned if I didn't just post about MTK MT6589 / MTK6589  not being officially released until early 2013, when news pops up of Lenovo already into development of a smartphone with MTK MT6589 / MTK6589 codenamed "Arkansas".
We already knew that MTK MT6589 / MTK6589 had been released to manufacturers for testing and proofing development, and there had been rumors of possible production models coming out as early as October, but this is the first news of an actual model in the works. Turns out rumors may be true – Lenovo may release "Arkansas" in October.
Leave it to Lenovo to lead the pack once again. The specifications are juicy:
[table "" not found /]
I've really liked the looks of Lenovo's last few phones. The a789 and the a660 look great. I'm guessing this phone will be a slick looker as well.
Purchase or wait? We all know Lenovo is a power house and won't be fooling around with this frustrating pre-order and wait game. We really could see an MTK MT6589 / MTK6589 as early as next month.
Keep in mind that this is still rumor. But the rumors are strong, and not far fetched as we know proofing samples were already released to manufacturers.
mtk6577 mtk6588 comparison chart
Please subscribe / comment / pass the word about GizBeat! Cheers.
Breaking! – Lenovo Already Working on MTK MT6588 / MTK6589 Smartphone!! – Code Named "Arkansas"

https://www.gizbeat.com/734/breaking-lenovo-already-working-on-mtk-mt6588-mtk6588-smartphone-code-named-arkansas/

https://www.gizbeat.com/wp-content/uploads/2012/09/mtk6588-450x343.jpg

https://www.gizbeat.com/wp-content/uploads/2012/09/mtk6588-150x150.jpg

Brands

Well, damned if I didn't just post about MTK MT6589 / MTK6589  not being officially released until early 2013, when news pops up of Lenovo already into development of a smartphone with MTK MT6589 / MTK6589 codenamed 'Arkansas'. We already knew that MTK MT6589 / MTK6589 had been released to manufacturers...

<a href="http://gizbeat.com/734/breaking-lenovo-already-working-on-mtk-mt6588-mtk6588-smartphone-code-named-arkansas/mtk6588/" rel="attachment wp-att-789"><img class="alignleft size-medium wp-image-789" title="mtk6588" src="http://gizbeat.com/wp-content/uploads/2012/09/mtk6588-300x228.jpg" alt="" width="300" height="228" /></a>Well, damned if I didn't just post about MTK MT6589 / MTK6589  not being officially released until early 2013, when news pops up of Lenovo<span id="more-734"></span> already into development of a smartphone with MTK MT6589 / MTK6589 codenamed "Arkansas". We already knew that MTK MT6589 / MTK6589 had been <a title="News flash! Specs and estimated release date on the quad-core MTK mt6588! (part 1)" href="http://gizbeat.com/192/news-flash-specs-on-the-mtk-mt6588-and-estimated-release-date-for-the-new-cpu-part-1/">released to manufacturers for testing and proofing development</a>, and there had been rumors of possible production models coming out as early as October, but this is the first news of an actual model in the works. Turns out rumors may be true - Lenovo may release "Arkansas" in October. Leave it to Lenovo to lead the pack once again. The specifications are juicy: I've really liked the looks of Lenovo's last few phones. The a789 and the a660 look great. I'm guessing this phone will be a slick looker as well. Purchase or wait? We all know Lenovo is a power house and won't be fooling around with this frustrating pre-order and wait game. We really could see an MTK MT6589 / MTK6589 as early as next month. Keep in mind that this is still rumor. But the rumors are strong, and not far fetched as we know proofing samples were already released to manufacturers. <a title="MTK mt6588 Specs and Key Points and MTK CPU Comparison Graph (part 3)" href="http://gizbeat.com/277/mtk-mt6588-specs-and-key-points-and-mtk-cpu-comparison-graph-part-3/"><em>mtk6577 mtk6588 comparison chart</em></a> Please subscribe / comment / pass the word about GizBeat! Cheers.

Damian Parsons

https://plus.google.com/107879368390224447304

admin@gizbeat.com

Administrator

Hi, I'm Damian Parsons. I've been working with Android phones since the first Droid came out. I'm fascinated by computers and technology. My first BBS were ran on an old Apple IIc and Commodore 64. I work hard to bring the latest updates to you every day - without all the boring fluff. Please subscribe to keep up on the newest China tech. See our forum -> www.chinaphonearena.com

GizBeat
---
---