New mtk mt6577 / mtk6577 HTC One X clone w/ Jelly Bean!! – The Eastcom W5500 (w- Specs / Specifications)
---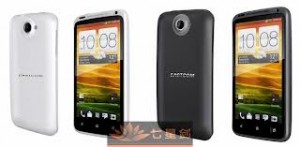 There's a new mtk mt6577 / mtk6577 HTC One X clone called the Eastcom w5500. It uses the exact same mold as the original HTC One X and has an overclocked sgx531 GPU (sgx531+). And yes, it has 1GB RAM and Android 4.1 Jelly Bean, 1.3mp front camera and huge 2600mA battery!
It looks like it's available for purchase now, leaving JiaYu / JaiYu and UMi eating dust.
I can't speak for build quality, but for anyone who's okay with the resolution, it's at the top of the GizBeat short list spec wise.
[table "" not found /]
New mtk mt6577 / mtk6577 HTC One X clone w/ Jelly Bean!! – The Eastcom W5500 (w- Specs / Specifications)

https://www.gizbeat.com/763/new-mtk-mt6577-mtk6577-htc-one-x-clone-w-jelly-bean-the-eastcom-w5500-w-specs-specifications/

https://www.gizbeat.com/wp-content/uploads/2012/09/eastcomw5500.jpg

https://www.gizbeat.com/wp-content/uploads/2012/09/eastcomw5500-150x150.jpg

Brands

There's a new mtk mt6577 / mtk6577 HTC One X clone called the Eastcom w5500. It uses the exact same mold as the original HTC One X and has an overclocked sgx531 GPU (sgx531+). And yes, it has 1GB RAM and Android 4.1 Jelly Bean, 1.3mp front camera and huge...

<a href="http://gizbeat.com/763/new-mtk-mt6577-mtk6577-htc-one-x-clone-w-jelly-bean-the-eastcom-w5500-w-specs-specifications/eastcomw5500/" rel="attachment wp-att-764"><img class="alignleft size-medium wp-image-764" title="eastcomw5500" src="http://gizbeat.com/wp-content/uploads/2012/09/eastcomw5500-300x147.jpg" alt="" width="300" height="147" /></a>There's a new mtk mt6577 / mtk6577 HTC One X clone called the Eastcom w5500. It uses the exact same mold as the original HTC One X<span id="more-763"></span> and has an overclocked sgx531 GPU (sgx531+). And yes, it has 1GB RAM and Android 4.1 Jelly Bean, 1.3mp front camera and huge 2600mA battery! It looks like it's available for purchase now, leaving JiaYu / JaiYu and UMi eating dust. I can't speak for build quality, but for anyone who's okay with the resolution, it's at the top of the GizBeat short list spec wise.

Damian Parsons

https://plus.google.com/107879368390224447304

admin@gizbeat.com

Administrator

Hi, I'm Damian Parsons. I've been working with Android phones since the first Droid came out. I'm fascinated by computers and technology. My first BBS were ran on an old Apple IIc and Commodore 64. I work hard to bring the latest updates to you every day - without all the boring fluff. Please subscribe to keep up on the newest China tech. See our forum -> www.chinaphonearena.com

GizBeat
---
---