Breaking! – Big Update On Lenovo "Arkansas" and Possible a789 Upgrade to mtk mt6588 / mt6588!
---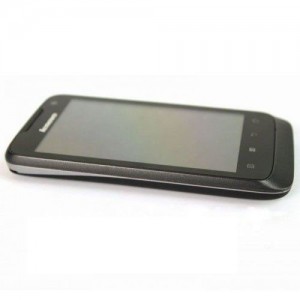 Just when you thought it was safe to buy an mtk mt6577 / mtk6577. Rumor is that a789 may update to mtk mt6588 / mt6588 , and "Arkansas" project mobile may be released as early as November! Also leaked is that they will come with Android 4.1 Jelly Bean. "Arkansas" will come with 1GB RAM, 960*540 4.5″ LCD. Price range for the "Arkansas" is estimated to come out at 1499-1799Yuan ($235-285)
As already mentioned in GizBeat's MTK MT6589 / MTK6589 series, this inexpensive CPU will have more than double the graphics processing power of it's predecessor with it's SGX544 GPU, will consume less battery power because of it's 28nm architecture, support up to 13mp cameras, 1080p video processing and recording, as well as officially support 720p LCD resolutions.
(Phone pictured is Lenovo a789 mtk6577)
Breaking! – Big Update On Lenovo "Arkansas" and Possible a789 Upgrade to mtk mt6588 / mt6588!

https://www.gizbeat.com/771/breaking-big-update-on-lenovo-arkansas-and-possible-a789-upgrade-to-mtk-mt6588-mt6588/

https://www.gizbeat.com/wp-content/uploads/2012/09/A789-Lenovo-mtk6588-1-500x500-450x450.jpg

https://www.gizbeat.com/wp-content/uploads/2012/09/A789-Lenovo-mtk6588-1-500x500-150x150.jpg

Brands

Just when you thought it was safe to buy an mtk mt6577 / mtk6577. Rumor is that a789 may update to mtk mt6588 / mt6588 , and 'Arkansas' project mobile may be released as early as November! Also leaked is that they will come with Android 4.1 Jelly Bean. 'Arkansas' will come...

<a href="http://gizbeat.com/771/breaking-big-update-on-lenovo-arkansas-and-possible-a789-upgrade-to-mtk-mt6588-mt6588/a789-lenovo-mtk6588-1-500x500/" rel="attachment wp-att-774"><img class="alignleft size-medium wp-image-774" title="A789-Lenovo-mtk6588-1-500x500" src="http://gizbeat.com/wp-content/uploads/2012/09/A789-Lenovo-mtk6588-1-500x500-300x300.jpg" alt="" width="300" height="300" /></a>Just when you thought it was safe to buy an mtk mt6577 / mtk6577. Rumor is that a789 may update to mtk mt6588 / mt6588 , and "Arkansas" project mobile may be released<span id="more-771"></span> as early as November! Also leaked is that they will come with Android 4.1 Jelly Bean. "Arkansas" will come with 1GB RAM, 960*540 4.5" LCD. Price range for the "Arkansas" is estimated to come out at 1499-1799Yuan ($235-285) As already mentioned in GizBeat's <a title="News flash! Specs and estimated release date on the quad-core MTK mt6588! (part 1)" href="http://gizbeat.com/192/news-flash-specs-on-the-mtk-mt6588-and-estimated-release-date-for-the-new-cpu-part-1/">MTK MT6589 / MTK6589 series</a>, this inexpensive CPU will have more than double the graphics processing power of it's predecessor with it's SGX544 GPU, will consume less battery power because of it's 28nm architecture, support up to 13mp cameras, 1080p video processing and recording, as well as officially support 720p LCD resolutions. <em>(Phone pictured is Lenovo a789 mtk6577)</em>

Damian Parsons

https://plus.google.com/107879368390224447304

admin@gizbeat.com

Administrator

Hi, I'm Damian Parsons. I've been working with Android phones since the first Droid came out. I'm fascinated by computers and technology. My first BBS were ran on an old Apple IIc and Commodore 64. I work hard to bring the latest updates to you every day - without all the boring fluff. Please subscribe to keep up on the newest China tech. See our forum -> www.chinaphonearena.com

GizBeat
---
---