New THL mtk mt6577 / mtk6577 Smartphone To Launch! (w- specs / specifications)
---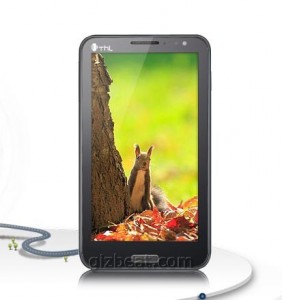 THL has been using MTK processors for awhile now. All the way from mtk6573 to mtk6575, up to the dual core mtk mt6577 / mtk6577. The THL W3 and THL W12 just recently upgraded to mtk mt6577 / mtk6577.
Now they'll be upgrading the W1 to mtk mt6577 / mtk6577 as well as releasing a new model dubbed the THL W6. The W1 will remain similar in appearance to it's single-core predecessor.
[portfolio_slideshow]
GizBeat is really liking the looks of both the W1 and W6. Maybe the W6 a bit big for my tastes, but liking it none the less.
The W1 and W6 are quite similar in specifications, though the W6 boasts a significantly bigger battery and LCD, as well as 2.0mp front camera as opposed to .3 in the W1. Both models come with 1GB RAM.
[table "" not found /]
New THL mtk mt6577 / mtk6577 Smartphone To Launch! (w- specs / specifications)

https://www.gizbeat.com/820/new-thl-mtk-mt6577-mtk6577-smartphone-to-launch-w-specs-specifications/

https://www.gizbeat.com/wp-content/uploads/2012/09/thl-w6-mtk6577-mtk6588-mtk6599.jpg

https://www.gizbeat.com/wp-content/uploads/2012/09/thl-w6-mtk6577-mtk6588-mtk6599-150x150.jpg

Brands

THL has been using MTK processors for awhile now. All the way from mtk6573 to mtk6575, up to the dual core mtk mt6577 / mtk6577. The THL W3 and THL W12 just recently upgraded to mtk mt6577 / mtk6577. Now they'll be upgrading the W1 to mtk mt6577 / mtk6577...

<a href="http://gizbeat.com/820/new-thl-mtk-mt6577-mtk6577-smartphone-to-launch-w-specs-specifications/thl-w6-mtk6577-mtk6588-mtk6599/" rel="attachment wp-att-822"><img class="alignleft size-medium wp-image-822" title="thl-w6-mtk6577-mtk6588-mtk6599" src="http://gizbeat.com/wp-content/uploads/2012/09/thl-w6-mtk6577-mtk6588-mtk6599-282x300.jpg" alt="" width="282" height="300" /></a>THL has been using MTK processors for awhile now. All the way from mtk6573 to mtk6575, up to the dual core mtk mt6577 / mtk6577. The THL W3 and THL W12 just recently upgraded to mtk mt6577 / mtk6577.<span id="more-820"></span> Now they'll be upgrading the W1 to mtk mt6577 / mtk6577 as well as releasing a new model dubbed the THL W6. The W1 will remain similar in appearance to it's single-core predecessor. [portfolio_slideshow] GizBeat is really liking the looks of both the W1 and W6. Maybe the W6 a bit big for my tastes, but liking it none the less. The W1 and W6 are quite similar in specifications, though the W6 boasts a significantly bigger battery and LCD, as well as 2.0mp front camera as opposed to .3 in the W1. Both models come with 1GB RAM.

Damian Parsons

https://plus.google.com/107879368390224447304

admin@gizbeat.com

Administrator

Hi, I'm Damian Parsons. I've been working with Android phones since the first Droid came out. I'm fascinated by computers and technology. My first BBS were ran on an old Apple IIc and Commodore 64. I work hard to bring the latest updates to you every day - without all the boring fluff. Please subscribe to keep up on the newest China tech. See our forum -> www.chinaphonearena.com

GizBeat
---
---