MTK MT6588 / MTK6589 vs Qualcomm's MSM8225Q and MSM8625Q (Quick Post – Part 1)
---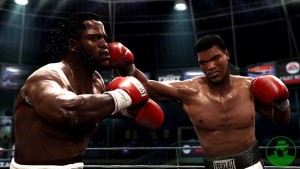 Just 3 days ago Qualcomm released its new quad-core CPUs – the Snapdragon S4 MSM8225Q and MSM 8625Q.
It's a bit strange that Qualcomm chose "MSM", but choose it they did. Both of these CPUs are part of Qualcomm's budget "Play" line of mobile CPUs.
MTK mt6588 / MTK6588 will be Cortex-A7, while Qualcomm is going with Cortex-A5. Both these decisions are based, in part, towards reducing power consumption.
That they both have chosen a less power hungry architecture, and are using 28nm process, should make strides towards giving us significantly longer battery life.
Keep in mind, many of us are relying on and using our smartphones for more and more tasks, and Android software is becoming more complex, so depending on your use, some of us may not notice a difference in battery life. But given the same usage, GizBeat would guess we'll see at least a 20% increase.
More to come in part 2! Please subscribe to keep the Beat rollin'!
MTK MT6588 / MTK6589 vs Qualcomm's MSM8225Q and MSM8625Q (Quick Post – Part 1)

https://www.gizbeat.com/836/mtk-mt6588-mtk6588-vs-qualcomms-msm8225q-and-msm8625q-quick-post-part-1/

https://www.gizbeat.com/wp-content/uploads/2012/09/mtk6588-vs-qualcomm-msm8625-450x253.jpg

https://www.gizbeat.com/wp-content/uploads/2012/09/mtk6588-vs-qualcomm-msm8625-150x150.jpg

Brands

Just 3 days ago Qualcomm released its new quad-core CPUs - the Snapdragon S4 MSM8225Q and MSM 8625Q. It's a bit strange that Qualcomm chose 'MSM', but choose it they did. Both of these CPUs are part of Qualcomm's budget 'Play' line of mobile CPUs. MTK mt6588 / MTK6588 will be...

<a href="http://gizbeat.com/836/mtk-mt6588-mtk6588-vs-qualcomms-msm8225q-and-msm8625q-quick-post-part-1/mtk6588-vs-qualcomm-msm8625/" rel="attachment wp-att-838"><img class="alignleft size-medium wp-image-838" title="mtk6588-vs-qualcomm-msm8625" src="http://gizbeat.com/wp-content/uploads/2012/09/mtk6588-vs-qualcomm-msm8625-300x169.jpg" alt="" width="300" height="169" /></a>Just 3 days ago Qualcomm released its new quad-core CPUs - the Snapdragon S4 MSM8225Q and MSM 8625Q.<span id="more-836"></span> It's a bit strange that Qualcomm chose "MSM", but choose it they did. Both of these CPUs are part of Qualcomm's budget "Play" line of mobile CPUs. MTK mt6588 / MTK6588 will be Cortex-A7, while Qualcomm is going with Cortex-A5. Both these decisions are based, in part, towards reducing power consumption. That they both have chosen a less power hungry architecture, and are using 28nm process, should make strides towards giving us significantly longer battery life. Keep in mind, many of us are relying on and using our smartphones for more and more tasks, and Android software is becoming more complex, so depending on your use, some of us may not notice a difference in battery life. But given the same usage, GizBeat would guess we'll see at least a 20% increase. More to come in part 2! Please subscribe to keep the Beat rollin'!

Damian Parsons

https://plus.google.com/107879368390224447304

admin@gizbeat.com

Administrator

Hi, I'm Damian Parsons. I've been working with Android phones since the first Droid came out. I'm fascinated by computers and technology. My first BBS were ran on an old Apple IIc and Commodore 64. I work hard to bring the latest updates to you every day - without all the boring fluff. Please subscribe to keep up on the newest China tech. See our forum -> www.chinaphonearena.com

GizBeat
---
---