MediaTek has renamed the MTK MT6588 / MTK6588 to MTK MT6589 / MTK6589 (Quick Post)
---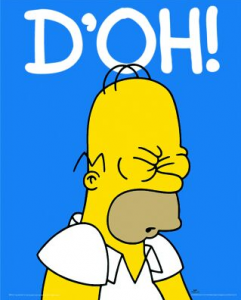 In a very strange move, that no one quite understands yet, Mediatek has changed the name of their CPU from MTK MT6588 / MTK6588 to MTK MT6589 / MTK6589 .
I rather liked MTK6588. It had a nice ring to it, was easy to remember, and 88 is dividable by 4 (quad) for a solution (22) that when multiplied together (2*2) ='s 4 (quad) as well. It was the perfect chip numeration for this generation of MTK CPU.
Ahh, there's no accounting for Chinese marketing strategy.
MediaTek has renamed the MTK MT6588 / MTK6588 to MTK MT6589 / MTK6589 (Quick Post)

https://www.gizbeat.com/855/mediatek-has-renamed-the-mtk-mt6588-mtk6588-to-mtk-mt6589-mtk6589-quick-post/

https://www.gizbeat.com/wp-content/uploads/2012/10/mtk6588-mtk6589-mtk6577.png

https://www.gizbeat.com/wp-content/uploads/2012/10/mtk6588-mtk6589-mtk6577-150x150.png

Brands

Noteworthy

In a very strange move, that no one quite understands yet, Mediatek has changed the name of their CPU from MTK MT6588 / MTK6588 to MTK MT6589 / MTK6589 . I rather liked MTK6588. It had a nice ring to it, was easy to remember, and 88 is dividable by 4...

<a href="http://gizbeat.com/855/mediatek-has-renamed-the-mtk-mt6588-mtk6588-to-mtk-mt6589-mtk6589-quick-post/mtk6588-mtk6589-mtk6577/" rel="attachment wp-att-856"><img class="alignleft size-medium wp-image-856" title="mtk6588-mtk6589-mtk6577" src="http://gizbeat.com/wp-content/uploads/2012/10/mtk6588-mtk6589-mtk6577-241x300.png" alt="" width="241" height="300" /></a>In a very strange move, that no one quite understands yet, Mediatek has changed the name of their CPU from MTK MT6588 / MTK6588 to MTK MT6589 / MTK6589 .<span id="more-855"></span> I rather liked MTK6588. It had a nice ring to it, was easy to remember, and 88 is dividable by 4 (quad) for a solution (22) that when multiplied together (2*2) ='s 4 (quad) as well. It was the perfect chip numeration for this generation of MTK CPU. Ahh, there's no accounting for Chinese marketing strategy.

Damian Parsons

https://plus.google.com/107879368390224447304

admin@gizbeat.com

Administrator

Hi, I'm Damian Parsons. I've been working with Android phones since the first Droid came out. I'm fascinated by computers and technology. My first BBS were ran on an old Apple IIc and Commodore 64. I work hard to bring the latest updates to you every day - without all the boring fluff. Please subscribe to keep up on the newest China tech. See our forum -> www.chinaphonearena.com

GizBeat
---
---