MediaTek / MTK Hits a 29 Month Net High!
---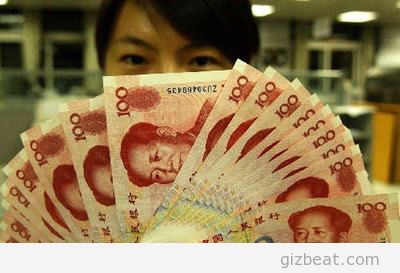 MTK / MediaTek's revenue for September has reached 11 billion yuan, which is an all new high over the last 29 months. This is in line with the market's expectations, and makes it a nearly 40% increase from MTK / MediaTek's 8 billion yuan September a year ago, and a 2 billion yuan increase from August 2012's 9 billion yuan.

No doubt, the increases are largely due to the advent of the dual core MTK MT6577 / MTK6577, which has become hugely popular over the last few months it's been out.

Even giants such as Lenovo have began using MTK / MediaTek (starting with the MTK6575), and it's a strong hunch that we'll start to see other companies follow suit. Especially with the announcement of the 8-core MTK MT6599 / MTK6599, and the soon to be released quad-core MTK MT6589 / MTK6589, which as seen in GizBeat's recent MTK vs Qualcomm series, easily beats out Qualcomm's new quad-core S4 "Play" series.
MediaTek / MTK Hits a 29 Month Net High!

https://www.gizbeat.com/879/mediatek-mtk-hits-a-29-month-net-high/

https://www.gizbeat.com/wp-content/uploads/2012/10/mtk6577-mtk6589-mtk6588-mediatek1.jpg

https://www.gizbeat.com/wp-content/uploads/2012/10/mtk6577-mtk6589-mtk6588-mediatek1-150x150.jpg

Brands

MTK / MediaTek's revenue for September has reached 11 billion yuan, which is an all new high over the last 29 months. This is in line with the market's expectations, and makes it a nearly 40% increase from MTK / MediaTek's 8 billion yuan September a year ago, and a...

<a href="http://gizbeat.com/879/mediatek-mtk-hits-a-29-month-net-high/mtk6577-mtk6589-mtk6588-mediatek-2/" rel="attachment wp-att-883"><img class="aligncenter size-full wp-image-883" title="mtk6577-mtk6589-mtk6588-mediatek" src="http://gizbeat.com/wp-content/uploads/2012/10/mtk6577-mtk6589-mtk6588-mediatek1.jpg" alt="" width="400" height="273" /></a>MTK / MediaTek's revenue for September has reached 11 billion yuan, which is an all new high over the last 29 months.<span id="more-879"></span> This is in line with the market's expectations, and makes it a nearly 40% increase from MTK / MediaTek's 8 billion yuan September a year ago, and a 2 billion yuan increase from August 2012's 9 billion yuan. No doubt, the increases are largely due to the advent of the dual core MTK MT6577 / MTK6577, which has become hugely popular over the last few months it's been out. Even giants such as Lenovo have began using MTK / MediaTek (starting with the MTK6575), and it's a strong hunch that we'll start to see other companies follow suit. Especially with the announcement of the 8-core MTK MT6599 / MTK6599, and the soon to be released quad-core MTK MT6589 / MTK6589, which as seen in GizBeat's recent <a title="MTK MT6589 / MTK6589 vs Qualcomm's MSM8225Q and MSM8625Q (part 4)" href="http://gizbeat.com/867/mtk-mt6588-mtk6588-vs-qualcomms-msm8225q-and-msm8625q-part-4/">MTK vs Qualcomm series</a>, easily beats out Qualcomm's new quad-core S4 "Play" series.

Damian Parsons

https://plus.google.com/107879368390224447304

admin@gizbeat.com

Administrator

Hi, I'm Damian Parsons. I've been working with Android phones since the first Droid came out. I'm fascinated by computers and technology. My first BBS were ran on an old Apple IIc and Commodore 64. I work hard to bring the latest updates to you every day - without all the boring fluff. Please subscribe to keep up on the newest China tech. See our forum -> www.chinaphonearena.com

GizBeat
---
---