Xiaomi MI 1S Qualcomm MSM8260 To Open Fourth Round of Sales (w/ Quick Specs)
---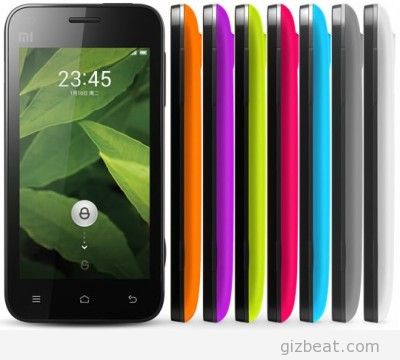 The first three rounds of Xiaomi MI 1S have sold out hundreds of thousands of units. Now comes round 4 tomorrow (October 10) at 10:00am.
No word, let alone brand, should have 4 out of its 6 letters be vowels, but again, there's no accounting for China marketing, and these things sell faster than hotcakes at a fat farm, so perhaps we're missing something.
The most impressive features on the Xiaomi MI 1s smartphone are the Sharp ASV LCD and Adreno 220 GPU, which should keep gamers up to speed for awhile to come.
Lack of dual-sim puts this phone at the bottom of the GizBeat list, but for those not interested in dual-sim and wanting something with a little more muscle than current MTK offerings, Xiaomi MI 1s could be at the top of their short list.
[table "" not found /]
Xiaomi MI 1S Qualcomm MSM8260 To Open Fourth Round of Sales (w/ Quick Specs)

https://www.gizbeat.com/908/xiaomi-mi-1s-qualcomm-msm8260-to-open-fourth-round-of-sales-w-quick-specs/

https://www.gizbeat.com/wp-content/uploads/2012/10/mtk6589-mtk6588-mtk6577-msm8260-Xiaomi-MI-1s1-450x396.jpg

https://www.gizbeat.com/wp-content/uploads/2012/10/mtk6589-mtk6588-mtk6577-msm8260-Xiaomi-MI-1s1-150x150.jpg

Brands

Xiaomi

The first three rounds of Xiaomi MI 1S have sold out hundreds of thousands of units. Now comes round 4 tomorrow (October 10) at 10:00am. No word, let alone brand, should have 4 out of its 6 letters be vowels, but again, there's no accounting for China marketing, and these things...

<a href="http://gizbeat.com/908/xiaomi-mi-1s-qualcomm-msm8260-to-open-fourth-round-of-sales-w-quick-specs/mtk6589-mtk6588-mtk6577-msm8260-xiaomi-mi-1s-2/" rel="attachment wp-att-912"><img class="aligncenter size-large wp-image-912" title="mtk6589-mtk6588-mtk6577-msm8260-Xiaomi-MI-1s" src="http://gizbeat.com/wp-content/uploads/2012/10/mtk6589-mtk6588-mtk6577-msm8260-Xiaomi-MI-1s1-400x360.jpg" alt="" width="400" height="360" /></a>The first three rounds of Xiaomi MI 1S have sold out hundreds of thousands of units. Now comes round 4 tomorrow (October 10) at 10:00am.<span id="more-908"></span> No word, let alone brand, should have 4 out of its 6 letters be vowels, but again, there's no accounting for China marketing, and these things sell faster than hotcakes at a fat farm, so perhaps we're missing something. The most impressive features on the Xiaomi MI 1s smartphone are the Sharp ASV LCD and Adreno 220 GPU, which should keep gamers up to speed for awhile to come. Lack of dual-sim puts this phone at the bottom of the GizBeat list, but for those not interested in dual-sim and wanting something with a little more muscle than current MTK offerings, Xiaomi MI 1s could be at the top of their short list.

Damian Parsons

https://plus.google.com/107879368390224447304

admin@gizbeat.com

Administrator

Hi, I'm Damian Parsons. I've been working with Android phones since the first Droid came out. I'm fascinated by computers and technology. My first BBS were ran on an old Apple IIc and Commodore 64. I work hard to bring the latest updates to you every day - without all the boring fluff. Please subscribe to keep up on the newest China tech. See our forum -> www.chinaphonearena.com

GizBeat
---
---